March 03, 2020
SCOTUS rules City of Miami FHA case moot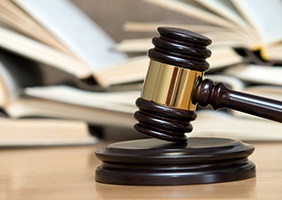 The Supreme Court Monday vacated a previous decision ruling plaintiffs can no longer rely on the Eleventh Circuit Court's decision in City of Miami v. Wells Fargo & Co as a source of support in similar cases. The City of Miami last month filed the Suggestion of Mootness following its voluntarily dismissal of pending lawsuits against Bank of America, Wells Fargo, Citigroup, and JPMorgan Chase related to discriminatory practices under the Fair Housing Act.
Under the new ruling, Wells Fargo will not have to litigate similar cases in the Eleventh Circuit and the previous decision can no longer serve as precedent when pursuing a similar claim under the Fair Housing Act.
NAFCU had previously joined with several other financial industry trade organizations to petition the U.S. Supreme Court in Wells Fargo & Co. v. City of Miami to review the lawsuits and request review of the federal appeals court decision on remand and argue a narrower approach to the right of access under the FHA's discrimination clause is needed to protect financial institutions from frivolous lawsuits. Additionally, the amicus brief raised concerns regarding a municipality representing itself as an "aggrieved person" under the Fair Housing Act.
Additionally, the association has continuously highlighted that credit unions have not engaged in the illegal and discriminatory practices of banks, including redlining, because credit unions were established to offer provident credit to any member in their field of membership. NAFCU will continue its housing finance reform efforts to ensure credit unions' unfettered access to the secondary mortgage market.
Related Resources
Add to Calendar 2023-02-03 09:00:00 2023-02-03 09:00:00 Winning the Battle for Deposits Listen On: Key Takeaways: [01:28] An overview of the current macro environment. [02:55] Traditional tactics used by credit unions in the battle for deposits and why these are no longer enough. [07:39] Rife competition in the credit union space and how to stand out from the crowd.  [10:23] The benefits credit unions can experience by reducing the cognitive load of their members [18:17] Advantages and disadvantages of PFM tools in the battle for deposits.  [20:14] What credit unions should demand of their vendors. Web NAFCU digital@nafcu.org America/New_York public
preferred partner
Personetics
Podcast
Add to Calendar 2023-02-02 14:00:00 2023-02-02 14:00:00 How to Leverage Loan Participations in a Low Liquidity Environment About The Webinar As credit unions continue to face challenges with liquidity starting off 2023, strategic pricing and long-term alternative funding strategies can play a key role in allowing credit unions to serve more members and successfully manage the balance sheet. Loan participations can play a key role helping credit unions sustainably grow their originations, provide the marketplace access to quality, short duration investments, and successfully grow market share. Please join Amy Henderson, Chief Consumer Services Officer at Greenstate CU, Devin Hughes, VP of Business Development at LendKey, and Michael Adams, VP of Lender Development at Open Lending for a panel discussion to learn how credit unions can strategically serve more members, effectively price for loans, and successfully manage their balance sheet. Attendees will: Hear from Credit Union and FinTech experts Learn about loan pricing strategies and participation strategies Glean best practices from industry leaders who have been executing on these innovative strategies that better position the balance sheet for long term growth Find out how credit unions can start the process to identify trusted partners to help them execute on this strategy and serve more members Register for the Webinar Web NAFCU digital@nafcu.org America/New_York public
preferred partner
Open Lending
Webinar
Management, Relationships, Consumer Lending
preferred partner
Wolters Kluwer
Blog Post
---
Get daily updates.
Subscribe to NAFCU today.