June 03, 2020
Senate considers House-passed PPP bill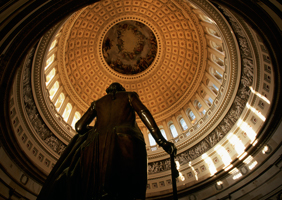 Senate Majority Leader Mitch McConnell, R-Ky., indicated the Senate could potentially pass a House version of legislation, which passed overwhelmingly with bipartisan support last week, to make changes to the Small Business Administration's (SBA) paycheck protection program (PPP).
Both chambers have pursued efforts to ease restrictions on how businesses use the program, including by expanding the terms of the loans, but with some differences.
Under the House-passed bill – H.R. 7010, the Paycheck Protection Program Flexibility Act of 2020 – small businesses would have up to 24 weeks to use the loans and the deadline for rehiring workers would be extended from June 30 to the end of this year. It would also change the requirement related to the portion of PPP loan forgivable amount that must be used toward payroll from 75 percent to 60 percent.
Prior to House passage, the Senate reached a bipartisan agreement on legislation spearheaded by Senate Small Business Committee Chairman Marco Rubio, R-Fla., and began the process of hotlining the bill in an attempt to pass it by unanimous consent. Reports indicate the Senate would try to advance the House bill by unanimous consent, but the chamber is talking through some concerns.
The Senate bill would extend the PPP's authorization to the end of this year as the House bill did, but would extend small businesses' loan term from 8 weeks to 16 weeks. It would also allow PPP funds to be used to purchase personal protective equipment for employees and pay for adaptive investments needed to reopen safely and includes a NAFCU-sought provision to clarify the lender "hold harmless" provision. 
NAFCU has urged lawmakers to clear legislation to make changes to the PPP to provide relief to small businesses.
NAFCU will continue to monitor potential changes to the PPP and remain in contact with the SBA, Treasury Department, and Congress to ensure credit unions can lend effectively through the program. 
Access NAFCU's PPP FAQs here; more information is also available on the SBA's and Treasury's websites.
Related Resources
---
Get daily updates.
Subscribe to NAFCU today.