March 25, 2020
Senate work continues on Phase 3; NAFCU releases table on coronavirus guidance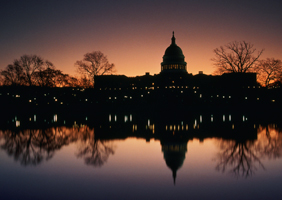 Negotiations in the Senate continued Tuesday on the Phase 3 coronavirus relief package. NAFCU's advocacy team has been aggressively lobbying Capitol Hill and working with agencies and regulators to ensure credit unions concerns are addressed. The association also has a new table outlining guidance from regulators to help credit unions identify recent changes to rules and operations.
The regulator guidance table – available online – breaks down action taken and guidance released by several agencies and regulators, including:
CFPB;
NCUA;
Small Business Administration (SBA);
Federal Housing Finance Agency;
Department of Housing and Urban Development;
Federal Reserve;
Financial Crimes Enforcement Network;
interagency statements from financial regulators;
Federal Financial Institutions Examination Council; and
IRS.
NAFCU will continue to update the table as more guidance becomes available.
Despite two failed votes Sunday and Monday to advance the Phase 3 package, the Senate late Tuesday announced it had reached a deal. A vote on the final package is expected today.
Although House Speaker Nancy Pelosi, D-Calif., had indicated the House was working on its own version of the package, news reports Tuesday suggested the House would take up the Senate-passed version. Representatives have been working from their home districts and were expected to return to Capitol Hill when a vote on the relief package was needed; however, the House Rules Committee has recommended the chamber pass the bill without returning to Washington to prevent the spread of coronavirus.
The president is expected to sign the bill once passed. NAFCU will provide insights into how credit unions are impacted by this Phase 3 package (access FAQs on Phase 2 here). Congress will likely begin work on additional relief measures in the coming weeks.
Stay tuned to NAFCU Today for the latest developments and visit the association's coronavirus resource page.
Related Resources
---
Get daily updates.
Subscribe to NAFCU today.