August 13, 2019
Subordinated debt, CFPB proposals on NAFCU committee agenda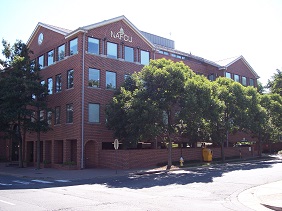 NAFCU today will update members of its Regulatory Committee on proposed rulemakings currently open for comment from the CFPB, as well as the association's perspective on subordinated debt.
NAFCU has long supported subordinated debt as a capital option for all credit unions, and the committee today will further discuss this issue. As the NCUA considers an additional delay of its risk-based capital (RBC) rule, NAFCU Executive Vice President of Government Affairs and Regulatory Counsel Carrie Hunt in a letter argued that "the ability to issue subordinated debt would provide important relief by permitting more efficient capital planning and could ease the transition to full compliance with RBC."
The committee will also discuss recent proposals from the CFPB, including potential changes to the definition of a qualified mortgage (QM) under the Truth in Lending Act and raising the Home Mortgage Disclosure Act's (HMDA) transactional and institutional reporting thresholds.
NAFCU is currently seeking feedback on the CFPB's advance notice of proposed rulemaking regarding potential QM patch changes. In a new Regulatory Alert, NAFCU notes that the CFPB is considering revisions to the definition in light of the expiration the temporary GSE QM loan category, currently set for Jan. 10, 2021.
In June, the association submitted comments on the HMDA threshold proposal offering support for the increase and specific suggestions to provide even more relief to credit unions. Earlier this month, the bureau reopened the comment period until Oct. 15 earlier this month to allow the public to review the Federal Financial Institutions Examination Council's national loan level data set – expected to be released later this summer.
NAFCU's Regulatory Committee will next meet Sept. 10 during Congressional Caucus.
Related Resources
---
Get daily updates.
Subscribe to NAFCU today.