December 02, 2019
Supreme Court schedules oral arguments in CFPB structure challenge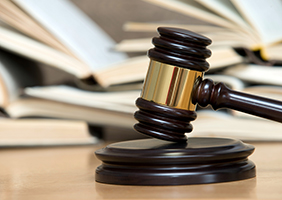 The U.S. Supreme Court is currently scheduled to hold oral arguments March 3, 2020, in the lawsuit filed by Seila Law challenging the CFPB's single-director structure. The CFPB previously announced it would no longer defend its director structure, following years of lawsuits and calls to reform it from various stakeholders.
Following the Supreme Court's decision to take up the case, NAFCU President and CEO Dan Berger reiterated the association's stance "that a commission structure at the CFPB is absolutely essential to ensuring greater transparency and accountability."
The association works closely with the bureau and CFPB Director Kathy Kraninger on a number of issues affecting the credit union industry – including recent efforts related to small business lending data collection, debt collection, innovation, and more – and is set to meet with CFPB officials and staff in a series of meetings this week. Kraninger also attended NAFCU's Congressional Caucus in September where she gave an update on the bureau's efforts to eliminate regulatory duplication.
Kraninger notified congressional leaders of the bureau's intent to no longer defend its structure and also reinforced that position during a House Financial Services Committee hearing. The bureau also notified the Supreme Court of its intent in a court filing.
The case could also have implications on the structure of the Federal Housing Finance Agency (FHFA). The Fifth Circuit, sitting en banc, in September ruled that the FHFA's structure, which is also single director, is unconstitutional. The agency previously decided not to defend its structure; however, changed its position under current Director Mark Calabria.
NAFCU is supportive of legislation to reform the bureau's governance structure to a bipartisan commission, as well as other reforms pursued by Congress. The association will continue to monitor and inform credit unions of developments as the case moves through the court.
Related Resources
---
Get daily updates.
Subscribe to NAFCU today.