January 15, 2019
Supreme Court won't hear challenge to CFPB's structure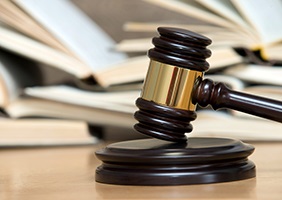 The U.S. Supreme Court on Monday declined to hear a lawsuit challenging the single-director structure of the Bureau of Consumer Financial Protection. NAFCU has long advocated for a commission structure at the bureau to ensure long term continuity and stability in its policymaking.
The lawsuit – initially brought by the State National Bank of Big Spring, Texas, the Competitive Enterprise Institute and the 60 Plus Association, an Alexandria, Va.-based free enterprise advocacy group – argued that the Dodd-Frank Act effectively gives "unbounded power to the CFPB," that far exceeds what is allowed under the U.S. Constitution.
Last year, the U.S. Court of Appeals for the D.C. Circuit sitting en banc upheld the bureau's constitutionality in another case brought by PHH Corp. However, there continues to be challenges in other courts: the U.S. Court of Appeals for the Fifth Circuit is tentatively scheduled to hear oral arguments March 11 for a challenge to the bureau's constitutionality brought by defendants accused by the bureau in 2016 of engaging in unfair payday lending conduct, and a federal judge in New York – months after the D.C. Circuit's decision –  ruled the bureau's structure unconstitutional.
Also of note, the Fifth Circuit in July determined that the Federal Housing Finance Agency's (FHFA) structure, which is also single director, is unconstitutional.
NAFCU is supportive of legislation to reform the bureau's governance structure to a bipartisan commission, as well as other reforms pursued by Congress and former bureau Acting Director Mick Mulvaney to reduce credit unions' regulatory burden.
Related Resources
---
Get daily updates.
Subscribe to NAFCU today.