October 02, 2019
Survey: Business lending drops amid economic concerns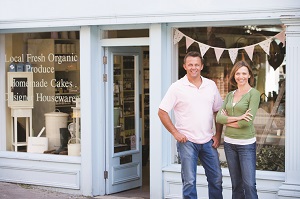 Small- and mid-size businesses reported that they had a harder time getting loans during the third quarter of 2019 compared to the second quarter, according to a quarterly survey from Pepperdine University. As a result of lower access to capital, 30 percent of the businesses surveyed said they were not planning to add jobs.
Researchers from Pepperdine University's Graziadio School of Business and Management and Dun & Bradstreet Corp. said a slowing economy will likely cause lending officers to be more cautious. Although final GDP estimate for the second quarter revealed decent growth, business investment was flagged by NAFCU as a potential drag on the economy.
Fifty-nine percent of businesses in Pepperdine's survey found it difficult to get debt financing in the third quarter, and 56 percent believe it will be harder to be approved for loans in the coming months. Although business loans from financial institutions fell between the two quarters, more than two-thirds of businesses cite banks as their most-likely source of outside funding.
Credit unions are a critical source of capital in their communities, and NAFCU's second quarter CU Industry Trends report showed that the industry remains focused on providing loans to small businesses. However, overall loan growth among all financial institutions has weakened considerably since mid-2018.
NAFCU works diligently to strengthen the relationship between credit unions and the Small Business Administration (SBA): NAFCU and the SBA recently signed a new Strategic Alliance Memorandum (SAM) to expand access to credit union small-dollar loans to small businesses across the nation. The newest edition of The NAFCU Journal also includes a feature on SBA loan programs and how credit unions have seen success by participating in them.
In addition, NAFCU's research team tracks the economic environment to keep credit unions informed of trends that could impact their operations and lending abilities. Access more of NAFCU's economic research.
Related Resources
---
Get daily updates.
Subscribe to NAFCU today.