December 02, 2019
Top 5 compliance issues of November: Overdraft and RDC patent litigation, CCPA regs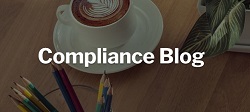 NAFCU's award-winning compliance team works daily to offer compliance assistance and services to keep credit unions informed of the ever-changing regulatory environment. Each month, the team answers hundreds of compliance-related questions and blogs on key issues. In 2019, the team answered numerous member questions, while authoring blog posts, articles, charts, guides and tools.
View NAFCU's 2019 Accomplishments for more on their work. Here were the five most popular topics in November.
Overdraft Class Action Litigation: In response to an influx of inquiries from credit unions that have either received a demand letter or notice of a complaint filed related to overdraft and insufficient funds fees, NAFCU Vice President of Regulatory Compliance Brandy Bruyere provided high level information to help credit unions analyze risks.
Remote Deposit Capture (RDC) Litigation: In another blog post, Bruyere provided an update on RDC litigation, following a ruling in Texas determining that Wells Fargo had intentionally infringed on USAA's mobile RDC patents.
California Consumer Privacy Act (CCPA): Ahead of the Dec. 6 deadline to submit written comments, NAFCU Senior Regulatory Compliance Counsel Elizabeth LaBerge highlighted the requirements and proposed regulations of the CCPA.  NAFCU plans to submit comments on the proposed regulations, and member credit unions are encouraged to share their feedback with NAFCU Regulatory Affairs Counsel  Mahlet Makonnen.
Bank Secrecy Act/Anti-Money Laundering Penalties: In September, the Financial Crimes Enforcement Network published a final rule to reflect the annual inflation adjustment to its civil monetary penalty amounts for BSA violations. Shari Pogach, NAFCU's regulatory paralegal, broke down the new penalty amounts in a blog post.
Check Fraud: NAFCU Regulatory Compliance Counsel David Park gave an overview of a special circumstance related to allocation of loss when a scam victim unwittingly writes a check to a fictitious person under the model Uniform Commercial Code.
Have a question for the team? NAFCU member credit unions have direct access to the association's Compliance Team via email or the compliance helpline for assistance with federal compliance issues.
Those interested can sign up to receive new NAFCU Compliance Blog posts in their inbox every Monday, Wednesday, and Friday. The association's Compliance, Risk & BSA Network is also a great member-only resource where compliance professionals share insights and information on various issues.
Related Resources
Strategy, Marketing, Growth & Retention, Customer Engagement
Blog Post
---
Get daily updates.
Subscribe to NAFCU today.