2022 Accomplishments for Credit Unions
We believe every single person should be a credit union member, so everything we do is geared toward helping you serve as many members as possible. That's the NAFCU difference. Here are some highlights of how we've worked together with our members to achieve great wins in 2022. It's all part of helping credit unions grow by providing the industry's best ACE: Advocacy, Compliance assistance, and Education.
(Not a member yet? Learn more about membership or contact our VP of Membership and Sales Catherine Porterfield at 703.842.2209 or cporterfield@nafcu.org)
Download our 2022 Accomplishments for Credit Unions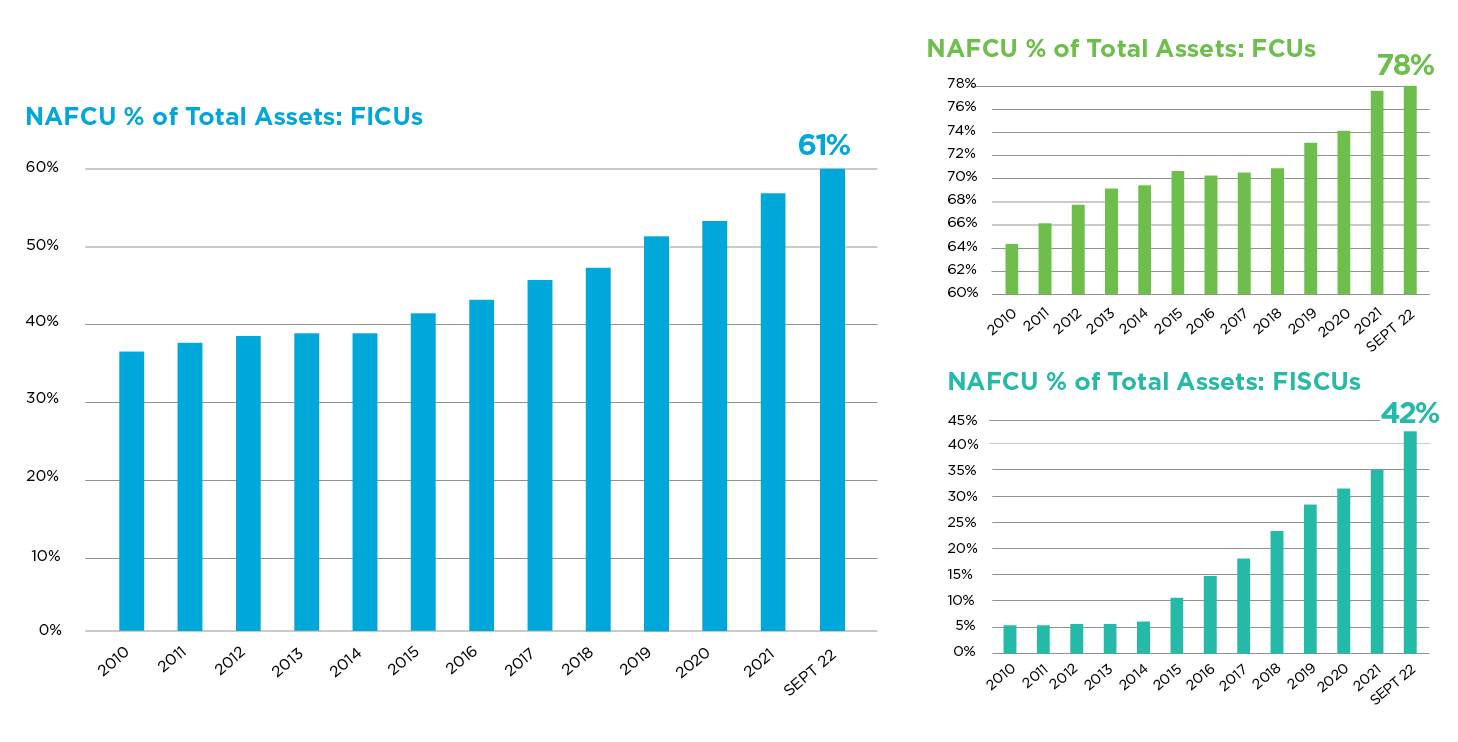 NAFCU's Trailblazing Legislative And Regulatory Wins For You In DC
Passage of Credit Union Governance Modernization Act

so you can more easily expel members who pose a threat to your employees and credit union.

New NCUA guidance

permitting FICUs to partner with third-party broker-dealers to offer digital asset services.

Further NCUA guidance

authorizing you to implement distributed ledger technologies.

More opportunities to serve underserved Americans

as the NCUA's final service facilities rule expanded field of membership flexibility for underserved areas, and the House of Representatives introduced and passed

legislation to allow all credit unions to add underserved areas.

Leading the fight against proposed

interchange

law changes

that would enrich big box retailers at your expense.

Successfully fought efforts

to require you to report member account data to the IRS and establish an SBA Direct lending program.

Introduction and advancement of the Credit Union Board Modernization Act

, including advancing out of the House Financial Services Committee.

Defended credit unions against bankers' multiple attacks

in DC with our award-winning Big Bank Bullies campaign. Also defended you against their attacks on

CU/bank mergers

.

330+

national media stories recognizing credit unions.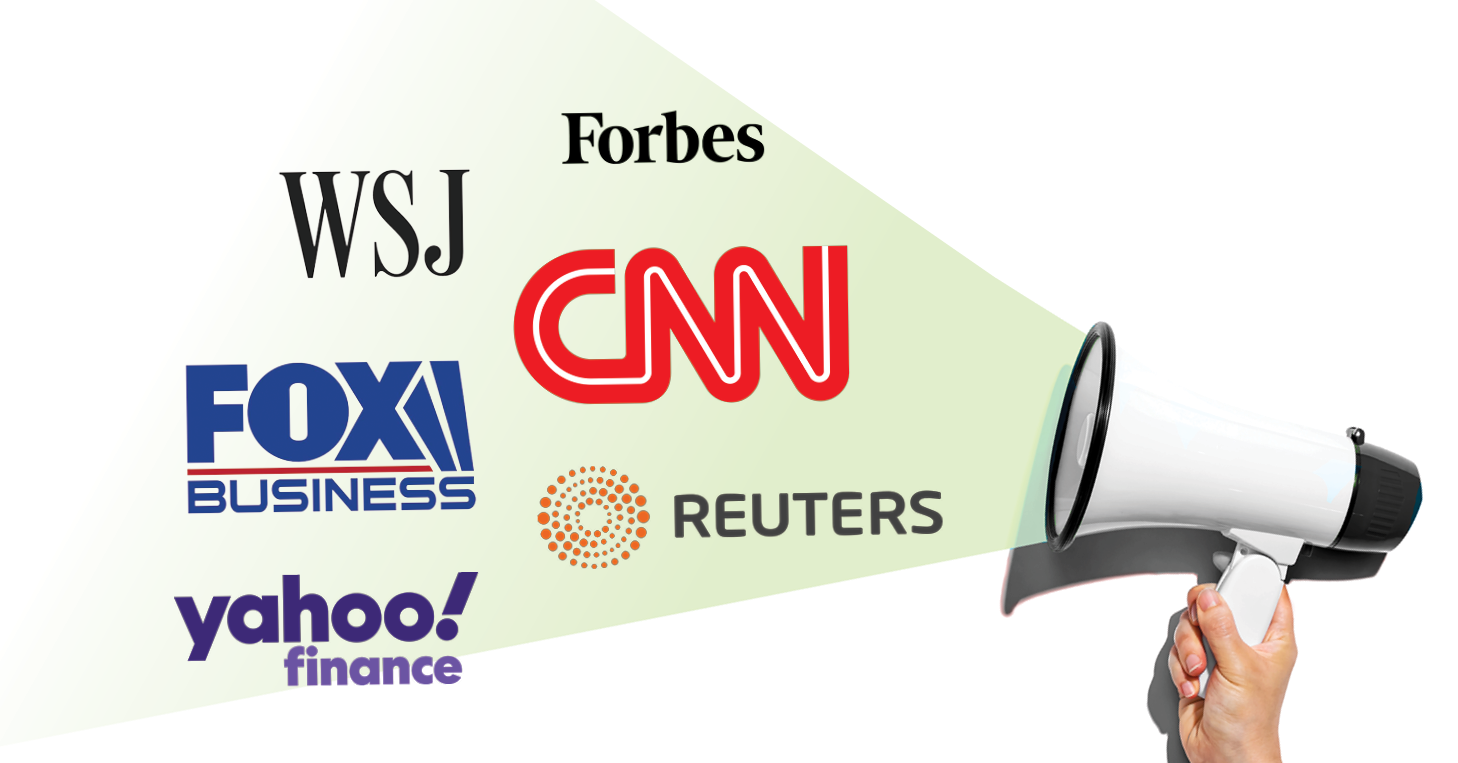 Leadership On CDFI Issues
NAFCU witness testimony

before Senate Banking Committee on CDFI/MDI issues.

Led meeting with Treasury Department's CDFI fund

and NAFCU members to discuss CDFI application process concerns.

Met with FHFA Director Thompson

regarding creation of CDFI pilot programs.

Achieved increase in capital for CDFIs and MDIs

in Freddie Mac equitable housing finance plans.

Letters from NAFCU President and CEO Dan Berger

to the CDFI Fund and NCUA Chairman Harper on CDFI Fund issues impacting credit unions.

Shepherding Credit Unions To Compliance Success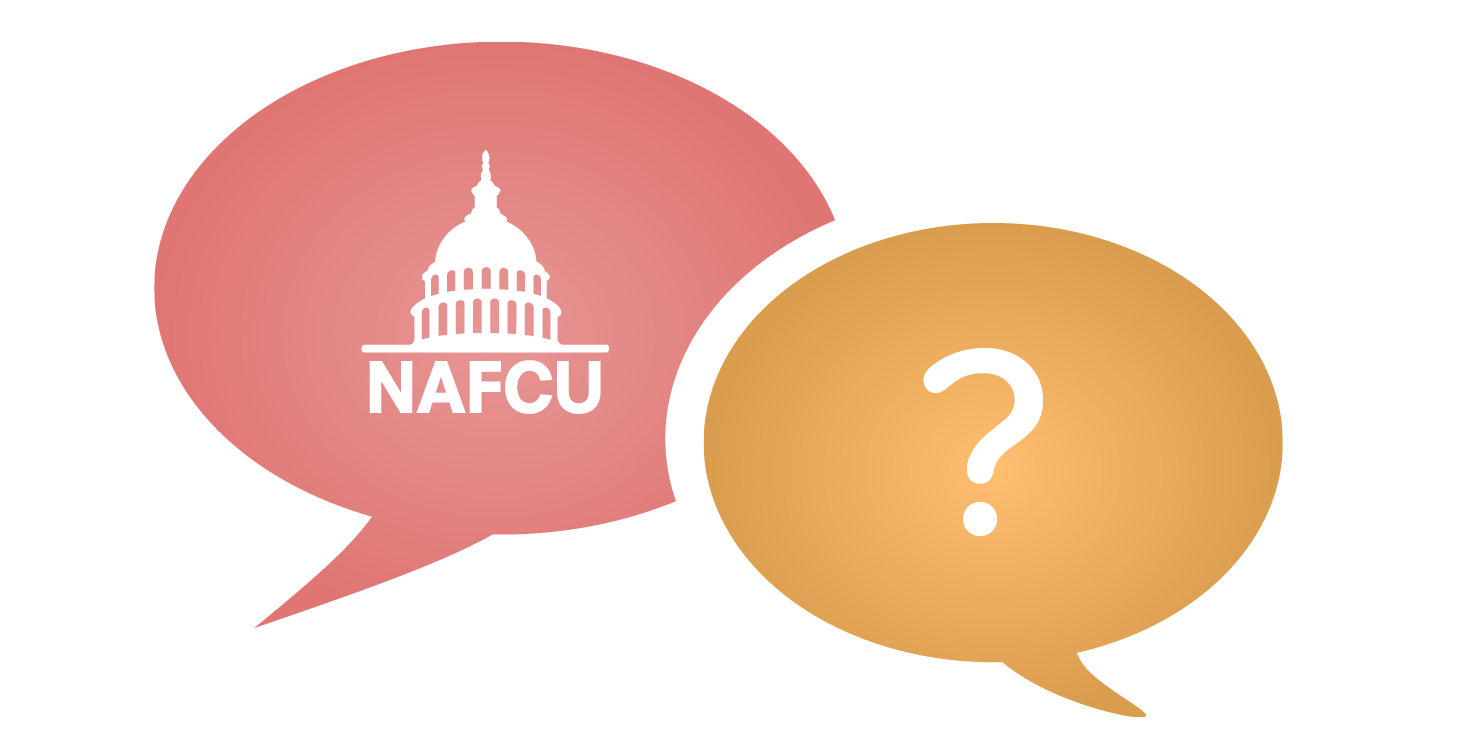 Delivering Training and Networking Opportunities
Offered 13 virtual and in-person

conferences and events

Our

Online Training Center

served 2,700+ credit union industry professionals streaming 18,000+ hours of content.

1,000+

professionals at 165+ credit unions have watched our refreshed New Staff Online Training, available free for members

Nearly 3,000

professionals have earned and maintained our

industry-leading certifications

for compliance, risk, BSA and volunteer experts

8

NAFCU Networks

. 14,000+ registered users can connect with peers to

share ideas and solve challenges with fellow credit union professionals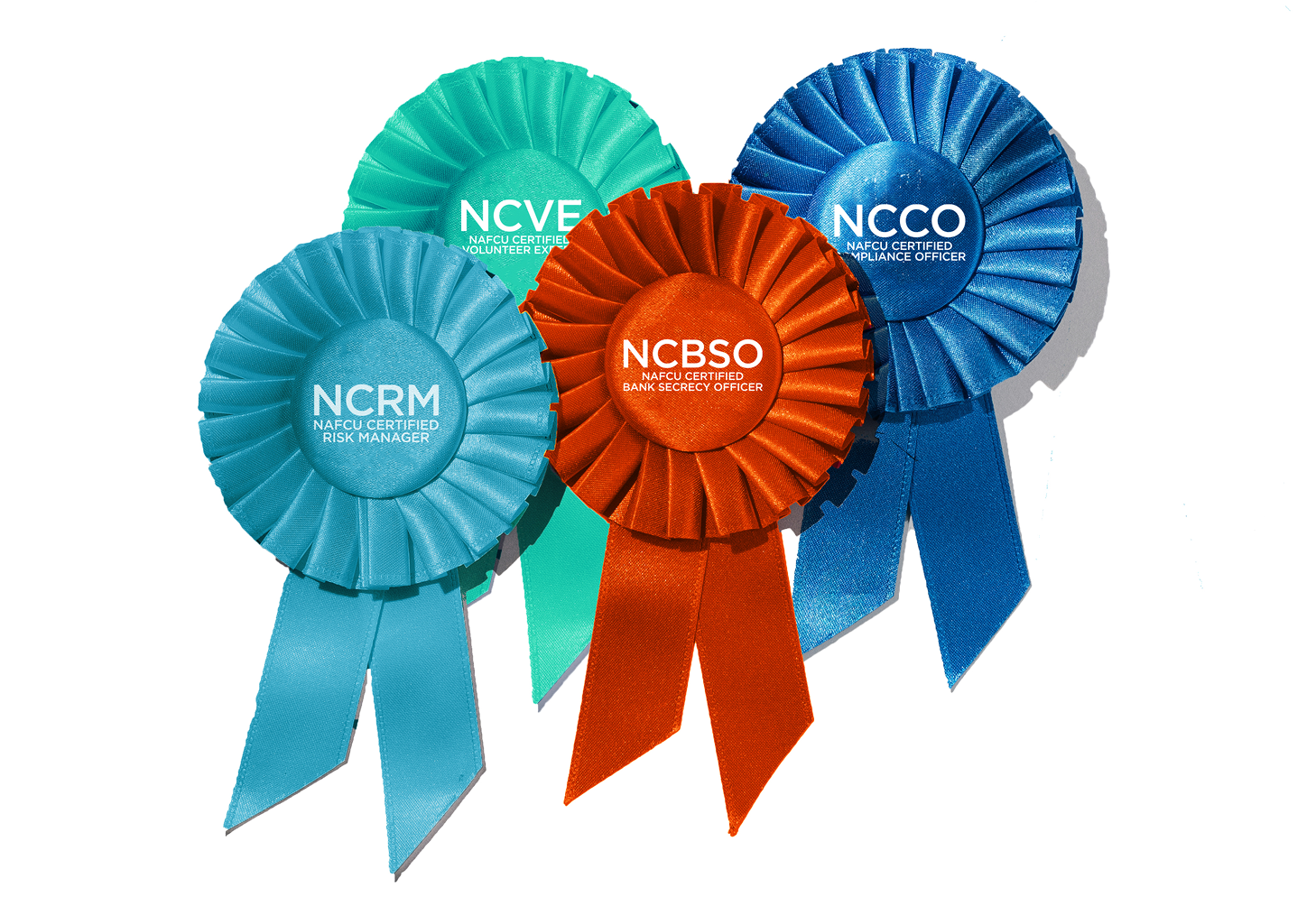 Championing Industry Innovation
35

vetted and trusted

Preferred Partners

helping credit unions transform and grow

Connecting 30,000+ of your credit union peers with the latest research, market intel, and best practices

150+

complimentary educational videos, webinars, podcasts, blog posts, whitepapers, and more

The CULab Podcast reaching 10,000 listeners per year