NAFCU works directly with our credit union members to bring important issues to lawmakers and regulators alike. As we work toward meaningful legislative and regulatory changes in 2021, our commitment to stand up for our members is stronger than ever. 
We'll continue to tell your stories and take the right positions on issues—even when others back down. Because to us, it's personal. We'll stop at nothing to ensure a legislative and regulatory environment that promotes viability and growth for credit unions. Especially with new members in Congress, a new administration in the White House, and pandemic-related economic strife potentially leading for some to call for large-scale legislation in the mold of the Dodd-Frank Act.
Here are some of the things we're working tirelessly on in 2021. Download a summary of NAFCU's 2021 Advocacy Priorities.
Growth
Supporting legislation and regulation that helps credit unions grow membership, loans and retained earnings.
Working for you to:
Regulatory Relief
Fighting back against meritless banker attacks, promoting innovation and establishing regulatory standards for fintech and data security.
Working for you to:
Obtain more guidance on and relief from the Current Expected Credit Loss (CECL) standard
Modernize the examination process with clear virtual procedures, flexibility on record digitalization, and strong data protection

Clarify the Unfair, Deceptive or Abusive Acts or Practices (UDAAP) rule to better serve members and avoid penalties
Fair Market
Providing clear rules of the road and streamlining regulation that allows credit unions to put more resources towards serving members.
Working for you to:
Oppose special purpose payments charters and industrial loan company (ILC) approvals
Adopt a variable interest rate ceiling to position credit unions more competitively

Ensure credit unions have as many opportunities as banks and non-regulated entities to serve consumers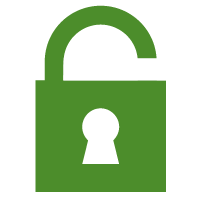 Data Protection

Encouraging government transparency and accountability to ensure taxpayers' and credit unions' dollars are used responsibly and rules are tailored appropriately.
Working for you to:
Ensure retailers pay their share for costs associated with data breaches
Oppose efforts to expand interchange caps or other payment restrictions on credit unions
Establish a federal data privacy standard that aligns with NAFCU's principles on protecting consumers and harmonizing existing laws

Support appropriate but not excessive examinations of credit union cybersecurity and data protection processes
Strong NCUA
Pressing for the NCUA to be the sole industry regulator. Connecting credit unions with NCUA Board members to foster strong relationships and collaboration.
Working for you to: