Why Become a Preferred Partner?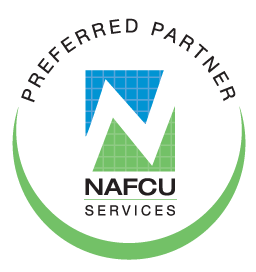 NAFCU Services values the importance of ingenuity, knowledge, and strategy in the credit union industry. That's why we partner with providers who demonstrate not only an understanding, but a mastery of these components. Our Preferred Partners offer innovative solutions and educational content that are sealed with the approval and esteem of credit union leaders themselves. We support our partners with the best tools to reach the most diverse needs of the industry. We carefully evaluate and plan with our partners to ensure they are seizing every opportunity to be thought-leaders, advocates, and trailblazers.
Be a Thought Leader
Our partners contribute educational content and thought leadership material that advances the industry. NAFCU Services produces hundreds of blog posts, podcasts, webcasts, and webinars every year. All content provided by our partners is informational, relevant, and cutting-edge. In the past year, our Preferred Partners reached 130,000 credit union professionals through our educational webinars alone.
Support the Cause
NAFCU's distinguished conferences and advocacy efforts are made possible by the financial support of Preferred Partners. Partners provide such valuable experiences as keynote speakers, roundtables, thought leadership forums, industry receptions, and other unique networking events.
Selection Process
Dedication to industry success is a prerequisite to partnering with NAFCU Services. Consideration for partner status is contingent upon key credit union metrics such as value creation, growth enablement, productivity gains, and commitment to credit unions. If these qualities are present in a provider, three panels of credit union executives administer a rigorous evaluation process and ultimately elect a partner through majority vote. Once a provider earns the NAFCU Services Preferred Partner distinction, their solution becomes the exclusive market offering in the program.