NAFCU devotes a great deal of institutional resources to keeping its finger on the pulse of its members' operations by surveying its membership regularly. In addition, our research team analyzes data from public entities like the National Credit Union Administration (NCUA), the Federal Reserve, the U.S. Department of Treasury, the Bureau of Labor Statistics and more.
Pairing up-to-date data from our credit union membership—representing federally-insured credit unions of all sizes from across the country—with useful data that is publicly available allows us to uncover meaningful trends, analysis and forecasts to advocate for the best interests of credit unions with lawmakers and regulators as well as provide valuable insights to our credit union members.
In addition to NAFCU's research reports, NCUA, the Federal Reserve and other websites offer relevant credit union and economic forecast data and resources.
Federal Reserve Data
Federal Reserve Districts produce valuable regional data, research, and publications that may be of interest to credit unions. Links to the research and economics page of each of the Districts are provided below.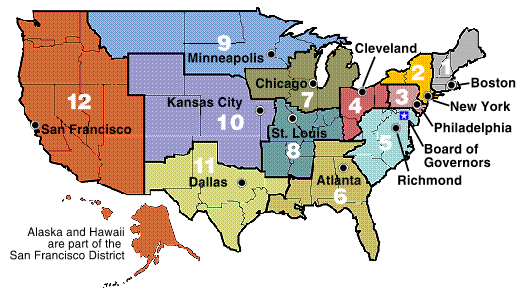 National Credit Union Administration (NCUA) Data
Additional Helpful Resources