4 things leaders should zero in on in 2023
2022 comes to a close this weekend and while planning for the year to come is an exciting task, there is an overwhelming amount of information out there about creating resolutions and business plans for the new year. While reading through a few articles on this topic, I found a piece from Forbes from author Billee Howard on what senior leaders should focus on in 2023 that I think successfully drowns out a lot of the noise.
The balance of conducting business in an uncertain economic environment amidst countless other societal expectations is the first thing she notes should be focused on. These expectations range from the movement to highlight diversity, equity and inclusion (DEI) in the workplace, to the future of work itself, reimagined employee experience amid what has been dubbed the "Great Resignation," and ongoing commitments to key societal and cultural issues. As leaders, we must be keeping all of these factors in mind.

The possibility of a recession further highlights an organization's need to consider leading business operations with empathy first through "human-centric experience design." "Today, brand loyalty is all about meaningful value delivery that leads to trust-based relationships built to endure," writes Howard. This item is one that I know the credit union industry already knows all too well, as the industry has always followed a "people helping people" organizational model. Credit unions are always there for their members and the industry continuously steps up in times of need.

It's important to understand what your members need and want. Those insights, often used in marketing and/or brand development departments, should be disseminated throughout the whole organization. Your credit union makes decisions based solely on member needs – those needs should be accessible for every person on your team and should be at the forefront of every decision.

Flip American psychologist Abraham Maslow's hierarchy of human needs on its head. This, in my opinion, is what ties these concepts together – in 2023 and beyond, creating an authentic brand connection within your community and becoming human-centric over customer-centric is what will create lasting, lifelong member connections.
The credit union industry has been built on many of these same principles and my advice to you in the coming year is to continue doing what you do best.
I am looking forward to another year advocating for the credit union industry on behalf of the 134 million American consumers you serve. It is an honor to work alongside you.
About the Author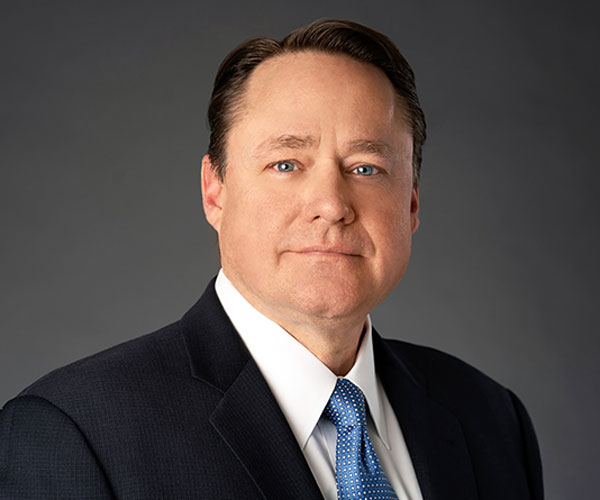 B. Dan Berger first joined NAFCU in 2006 and helped turn the association into the premiere advocate for the credit union industry.
Read full bio