Begin your 2023 with these leadership resolutions

We've just completed the first official week of 2023 and now is the time to refine your leadership resolutions as we look forward to another successful year. Around this time, leaders should focus on laying the groundwork to ensure their teams are prepared for the upcoming opportunities and challenges in the new year. 
In CEO Today Magazine, experts share five critical New Year's resolutions that leaders should keep in mind while setting goals to help their team level-up:
Give yourself a breather:

The past few years have been tumultuous. Take time between busy schedules to recharge yourself, especially during stressful moments. Be sure to remind yourself that you can successfully lead your team and share these practices with your employees. 

Set up a routine outside of work:

As a leader, you understand the importance of consistency. This consistency can come in the form of a morning routine before your regular 9-5. During this time, decide your intentions for the day and what could help drive your team's productivity. 

Understand your EQ:

Research shows that managers with higher emotional intelligence (EQ) are much more successful in motivating and leading their teams. In the new year, continue to develop your EQ to strengthen your self-awareness and find ways to connect with your team. It's important to note that EQ is constantly evolving so you should always be looking to adapt and improve your EQ.

Act like an entrepreneur:

It's no secret that many leaders have strong entrepreneurship qualities; however, leaders over time can sometimes sink into a "corporate comfort zone." Remind yourself to get out of that zone and find ways to think outside the box by taking full advantage of innovation and new opportunities. 
Finally, the last resolution tells leaders to break down goals into everyday actions, to ensure their team can properly execute these goals. Each year NAFCU issues a set of Advocacy Priorities, which do just that. We outline what we plan to achieve in the upcoming year and outline what actions we'll take to accomplish these goals. 
NAFCU's 2023 Advocacy Priorities are centered around helping credit unions grow and thrive through regulatory relief and discovering new opportunities for technology and innovation while maintaining a level playing field with fintechs. We also intend on fighting for a more robust and uniform national data privacy and security standard, and ensuring lawmakers and regulators understand and appreciate the credit union difference.
As we kick off this new year, I am always reminded of the incredible impact credit unions have on the lives of their 134 million members. The NAFCU team is so proud to serve such a selfless industry and will continue to fight tirelessly for credit unions.
About the Author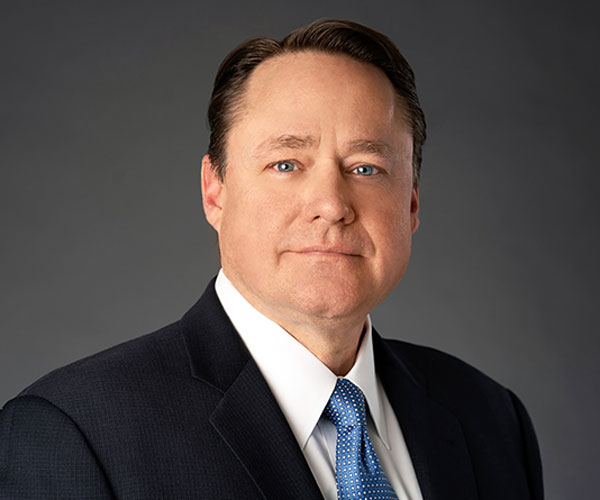 B. Dan Berger first joined NAFCU in 2006 and helped turn the association into the premiere advocate for the credit union industry.
Read full bio