The business of relationships
At the core of a good relationship is trust, and building trust must be part of your intent when starting a new relationship. Especially in business relationships, this is important. Because while we often begin these conversations with a specific purpose, if we're not willing to find some common ground and explore how we can both benefit from the relationship, its potential will be limited.
My good friend John Spence recently featured a guest blog from award-winning author and thought leader Frank Sonnenberg on this topic. It caught my attention because much of my daily work these past few months has been focused on relationships.
For the past 10 years as I've served as president and CEO of NAFCU, one of the best parts of my job has been traveling the country to meet with credit union leaders and professionals. When I took the helm of NAFCU, I went on a "listening tour" to see what our members valued about our current offerings and how we could better meet their needs.
Fast forward to today and NAFCU and CUNA have proposed to merge. Once again, listening to members' thoughts, concerns, ideas, and needs is paramount to the success of the potential new organization, America's Credit Unions. That's why this week we began hosting virtual forums for CEOs to have a space for meaningful dialogue.
We've received a lot of feedback since the proposed merger was announced. I've had some really productive conversations with credit union leaders and those who will take our industry into the future. While the overwhelming response has been positive, a transformation like this brings uncertainty – which can be hard to deal with.
So, as we work to embrace change and develop new relationships, a few of Sonnenberg's tips for creating a mutually beneficial relationship stood out:
Change your outlook: Shift your mindset from me to we – selfish to selfless. This hit a strong chord with me, as America's Credit Unions is being proposed for the betterment of the credit union industry. It will take everyone in the industry working together to create a stronger future for all.
Listen before you speak: Don't assume you know what people want. Make it your business to find out. Furthermore, even though you might not always agree, be respectful. NAFCU and CUNA are longstanding institutions, but America's Credit Unions is on track to transform credit union representation to be even greater. I ask that you give Jim Nussle and the Transition Board of Directors some grace and trust that they have your best interests – which requires your honest feedback – in mind as they create this new organization.
Think long term: Never win at the expense of the relationship. As you learn about the potential merger, approach it with an open mind and positive outlook. There will be challenges as America's Credit Unions is established but support its success by being engaged in the process and having faith.
Everything in life comes down to the relationships we build. They determine our friendships, our partnerships, mentorships. And they often contribute to our success or failure, which is why it's critical to form them the right way.
About the Author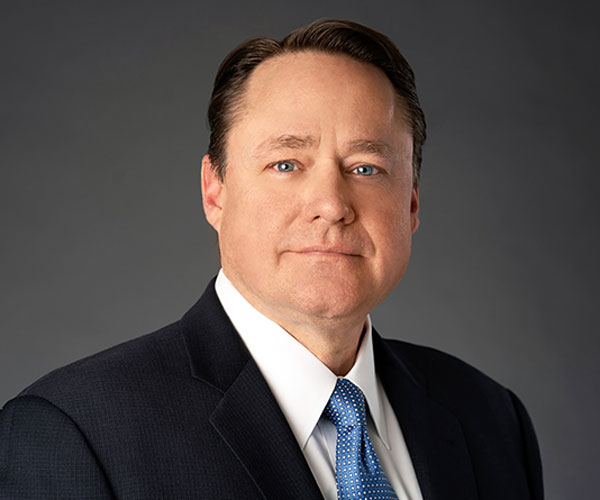 B. Dan Berger first joined NAFCU in 2006 and helped turn the association into the premiere advocate for the credit union industry.
Read full bio