Don't neglect the power of combining strategy and story
 Stories have connected people for thousands of years. Even before written language, we told stories and in today's digital age, there are so many ways to share them. Technology has made storytelling and connecting with people around the globe possible – we must take advantage of these opportunities
I recently came across an article from Harvard Business Review discussing the importance of communicating your business strategy through stories. While I think that's an interesting concept, I'm going to take an adjacent route and discuss the power of incorporating stories into your strategy to promote growth:
1.       Testimonials. Where do we look to make sure that the product we're going to receive is high-quality? The reviews. Testimonials are your reviews. Collect transparent feedback from your members. Then, use those testimonials on your website or in advertisements in your local newspaper. Show prospective members that the products and services you offer are high-quality. For an advocacy organization like NAFCU, testimonials are also critical to sharing your stories with policymakers in Washington. They show how everyday Americans are impacted by various laws and regulations. Additionally, by collecting that feedback, you'll get both testimonials to share and constructive feedback on things to improve. Two birds, one stone.
2.       Branding. Another way to use stories for strategy is to incorporate them into your brand. Most credit unions have served the same core community for decades. Make sure people know that. Tell your history, share your vision for the future, and detail how you have helped local members achieve their dreams. What you do for your community is what makes your institution stand apart from competitors. Your brand should put those differences on display.
3.       Campaigns. I see so many credit unions run fantastic financial education campaigns on their website and social media platforms. Some of those credit unions tell stories of how a financial education program helped a single mother refinance their house and save hundreds of dollars a year. These are the human-interest stories that people love. When you run a campaign, you open the door to tell the stories of personal impact.
Many of these strategies to incorporate stories into growth go hand-in-hand. If you're looking for a simple and effective growth strategy, tell a story – people will listen.
For credit union leaders looking to sharpen their strategy and industry outlook, our upcoming CEOs and Senior Executives Conference – happening May 17-19 in Charleston, S.C. – is a great place to do that. We'll have sessions on industry trends, opportunities and risks, and ways to connect with your members and communities to strengthen your institution. Check out the full agenda and register now.
About the Author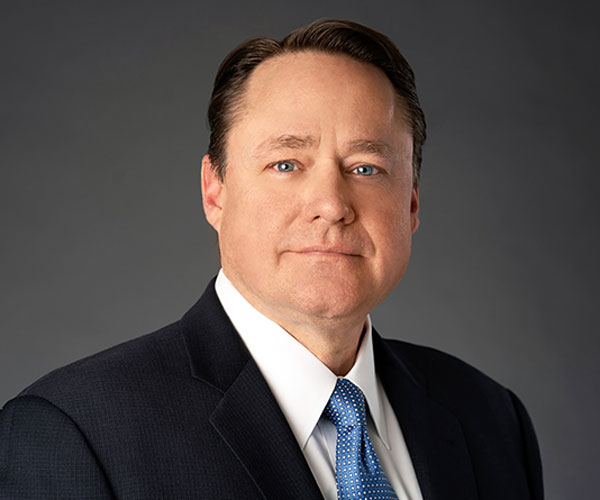 B. Dan Berger first joined NAFCU in 2006 and helped turn the association into the premiere advocate for the credit union industry.
Read full bio