Embracing radical optionality
Have you heard of the term "radical optionality"? I only recently learned about this idea in a Harvard Business Review article, where the authors declare companies must become even better and more efficient at developing several options for future use, all while continuing to keep operations running in the present. While we all look forward to a future through the uncertain lenses of today, I am constantly researching new, radical leadership ideas that may spark growth and I found this idea to be one worth sharing.
The concept itself contends that companies must embrace complexity and close the gap between researching strategies and executing them. The authors suggest that "when thinking is separated from doing, it risks becoming an exercise in guesswork or hypothesizing."
In addition, the authors argue that during uncertain operating environments it is important to remain flexible and be open to various options. Bearing down to withstand the storm may have worked in the past, but radical optionality can successfully turn uncertainty into an advantage.
Typically, when we strategize, we are searching for one clear winner. The lightbulb goes off and we zero-in on what we think will work best. Instead, when practicing radical optionality, we are given the freedom to "abandon the winner-takes-all approach," and give ourselves the freedom to prepare several viable options and work toward them simultaneously.
Implementing this tactic may look different at every organization and every credit union. The authors note that, for this kind of thinking to work, we must think of our organizations as flowing networks that are "rapidly reconfigurable." It's important to leave room for new ideas, processes, and even roles, to emerge from any branch of your organization's "hierarchy."  
This idea makes sense to me: possessing the flexibility to pivot in all of these areas is key in an environment that is unstable. As leaders, we must avoid feeling complacent. We must also avoid letting fear of the unknown hold us back.
While I have written before about how much I enjoy the cooperative spirit of credit unions, the financial services industry is still ripe with competition. We know credit unions are the best choice for American consumers and it is imperative that we keep up with the everchanging needs of those consumers. I appreciate the credit union industry's ability to explore new ideas, and through radical optionality the possibilities to execute them and evolve with them are endless.
About the Author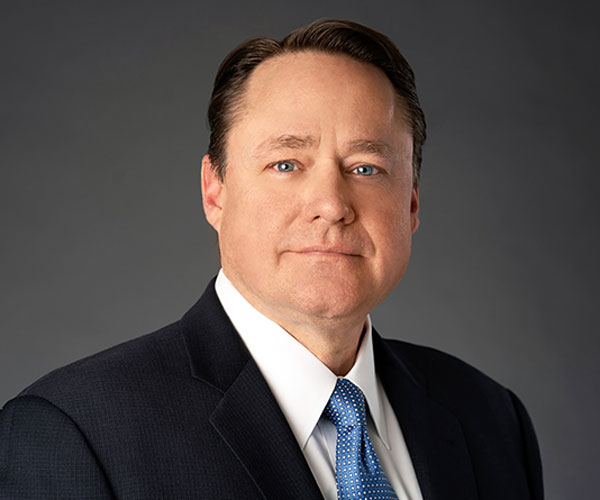 B. Dan Berger first joined NAFCU in 2006 and helped turn the association into the premiere advocate for the credit union industry.
Read full bio