Making time to connect with your team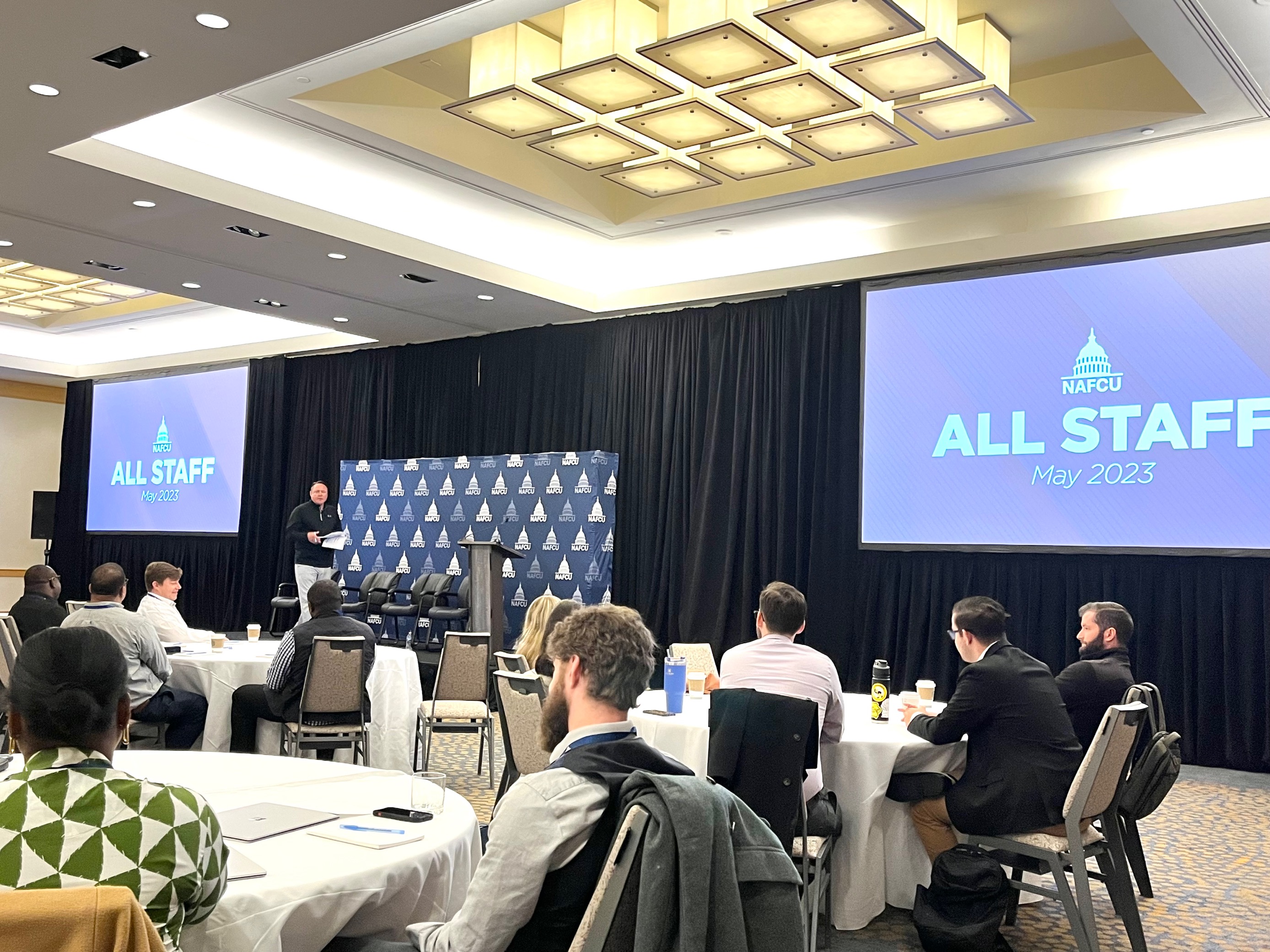 I wrote last week about how to best manage your time. We're all busy – with emails, meetings, and regular tasks taking up our work hours, plus trying to balance the time in our personal lives to focus on the things and people we care about. When we're caught up in the daily to-do list, it can feel overwhelming to try to add time for meaningful connections with our team.
But, carving out time for team bonding, educational opportunities, and development is critical to organizational success and well-being. That's why NAFCU brings all of our 70+ employees together for in-person all-staff meetings a couple times throughout the year. We just held our spring meeting yesterday, and it was a much-needed break from the daily grind to really connect with people I don't get to see every day.
For those of you who aren't as familiar with the innerworkings of NAFCU – the organization that I've had the privilege to lead for almost 10 years now – we've significantly adjusted our working environment over the past couple of years. Before the pandemic, we offered employees two telework days a week to provide much needed flexibility for busy schedules. Now, we're a hybrid office: We have employees who are fully remote, we have employees who live in the D.C. area and decide when they need to come into the office, and we have people who come into the office every day because that's their preference.
With our team scattered around the country, we've adapted and innovated the way we work to ensure communication, productivity, and our core values don't suffer. One of those changes was to our all-staff meetings.
We held all-staff meetings at our headquarters before the pandemic. During the hour-long meetings, we'd go over organizational goals, share insights from departments, and celebrate milestones. But, they weren't as beneficial or engaging as they could be.
Now, we've completely transformed them into a full day of interactive sessions at an off-site location, prioritizing building connections across departments and to the broader credit union industry.
Our employees work so hard, and we want our all-staff meetings to be an experience they look forward to. We have fun throughout the day while learning about trends that impact our efforts, hearing from members to reinvigorate our passion, and celebrating individual and collective accomplishments.
Don't just check the box with your all-staff meetings. Collect feedback about what your employees find useful and where there is room for improvement. Find creative ways to strengthen the bond between your team and your mission. It doesn't have to be an entire day, but give it the time it deserves.
Because after all, your employees are your greatest asset. Make an intentional effort to show them that.
About the Author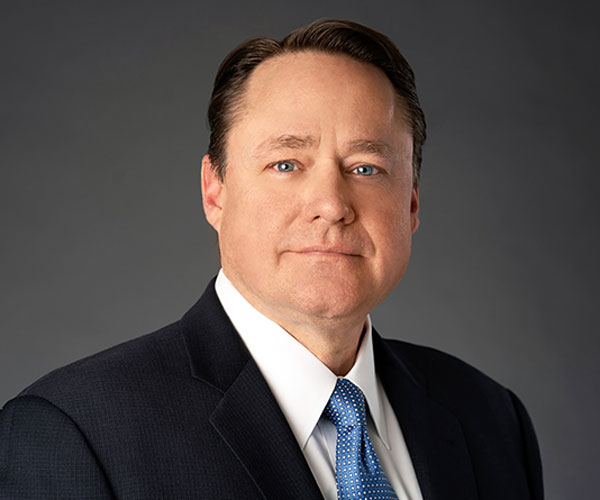 B. Dan Berger first joined NAFCU in 2006 and helped turn the association into the premiere advocate for the credit union industry.
Read full bio