Preparing for a recession? 5 things to consider
While signals are mixed regarding whether the U.S. economy will fall into a recession, many economists are in agreement that a significant downturn is likely. A recent article by Ed O'Boyle from Gallup explains how leaders must factor in the potential for a recession when developing strategic plans for the new year.
O'Boyle outlines 5 key concepts for leaders to keep in mind amid an uncertain economic environment. As a leader in the financial services industry, I found these tips not only relevant, but absolutely critical to consider:
1.     Focus on your 'human capital strategy'. While some organizations may find that adjusting the size of their workforce to meet lower revenue demand is the only solution, others may find that the best time to look for new talent is during a recession. "While everyone else is looking at who to cut, savvy leaders are looking at who to add," writes O'Boyle.
2.     Create a plan for communication. During a recession – or any kind of unexpected crisis – there are several tough topics that may need to be discussed. It's important to train your managers to be better listeners and communicators so that they can appropriately and effectively keep employees in the loop. Withdrawing manager support or communication while facing uncertain times will most certainly decrease morale. It's natural to want to pull-back, but what your team needs most is transparency.
3.     Relationships with your members are paramount. It is essential to know where you stand with your members. Credit unions already have the benefit of a unique relationship with their members and it's important to understand their plans, the risks they see to their lifestyle or business, and whether they are looking for specific solutions during this time. On that note, ensure your team also listens to and understands the needs of your members.
4.     Alignment at the top is necessary. Make sure that you and your leadership team are aligned on big priorities. It's also a good idea to formulate business continuity plans, have contingencies in place, and work through various scenarios while seeking their input and feedback.
5.     Recognize unexpected opportunities. While it may feel like you're losing control during a recession, don't lose sight on your bigger goals. Your big play could be an acquisition, the launch of new solutions or products, or something else entirely. But whatever it is, use this time to innovate. It's important to be ready when an unexpected opportunity arises.

One thing I would add to this list? Utilize your resources. NAFCU is here to help and we hope to be a resource for you and your credit union during both good and hard times. Please don't hesitate to reach out to any member of our team with questions or concerns.
We are here to serve you.
About the Author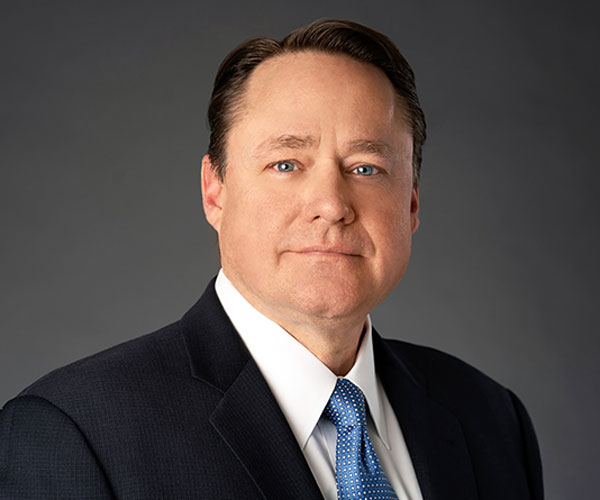 B. Dan Berger first joined NAFCU in 2006 and helped turn the association into the premiere advocate for the credit union industry.
Read full bio