Prioritize efficiency in times of uncertainty
Over the last few years, we have all become familiar with operating our businesses in highly uncertain environments. Continued murkiness surrounding the possibility of a recession, the release of sometimes-troubling monthly macroeconomic data, and the recent turmoil in the broader financial system have only emphasized the need for stability. While there is no doubt that credit unions are the safest financial option for American consumers, it's important for us as leaders to zero-in on our leadership strategy during times of uncertainty.
In a recent Inc. article by Stacey Epstein, she analyzes how leaders can ensure their businesses move forward amid turmoil. She suggests the best way to combat the turbulent environment is to ensure your trains are moving at peak efficiency. Notably, Epstein highlights data from Morgan Stanley evaluating earnings transcripts from businesses during the most recent earnings cycle, which found that the most used word was "efficiency."
So, how can you obtain efficiency at your credit union? Here's what I learned:
Focus on purpose

. I've written about the need to

outline your credit union's purpose

and

find your "why"

at length, and when we think about optimization and efficiency, it is that kind of organization-wide, purpose-driven positioning that will provide results. Focus your attention on the things that really move the needle toward your credit union's goals.

Take note of members' needs.

Another way to drive efficiency, Epstein writes, is by listening to and understanding the needs of your members. As credit unions, you are already great at putting members first. Continue to take a thoughtful approach to the products and services you offer your members, especially during times like these. What are their concerns? What do they need to feel financially safe? Answer these questions and you will know how to best serve your members.

Team alignment

. Epstein's final key to efficiency comes as no surprise to me. Your team must be rowing in the same direction. This harkens back to your organization's why – it makes logical sense that things get done when the full team is in lockstep together to achieve goals.
I would add one other item to this list: utilize your partnership with NAFCU. We just wrapped up our 2023 Strategic Growth Conference where industry leaders focused their presentations on many of these issues and NAFCU staff shared insights and experiences to support our members. I am also looking forward to seeing many of you in Southern California for Engage 2023: NAFCU's Annual Conference - through 3/31/23, you can register at least 4 attendees at a lowered group rate with code GROUP400 or save $200 with code ENGAGESAVINGS by 5/5/23!
We are here to help, whether that is through timely educational content, the analyzation of the latest current macroeconomic data and trends, or compliance assistance and resources to help you with the latest regulations affecting credit unions.
About the Author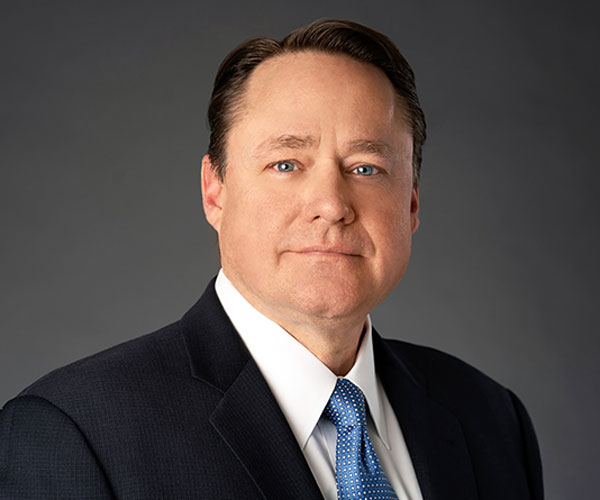 B. Dan Berger first joined NAFCU in 2006 and helped turn the association into the premiere advocate for the credit union industry.
Read full bio