A Room Full of Leaders: Congressional Caucus 2022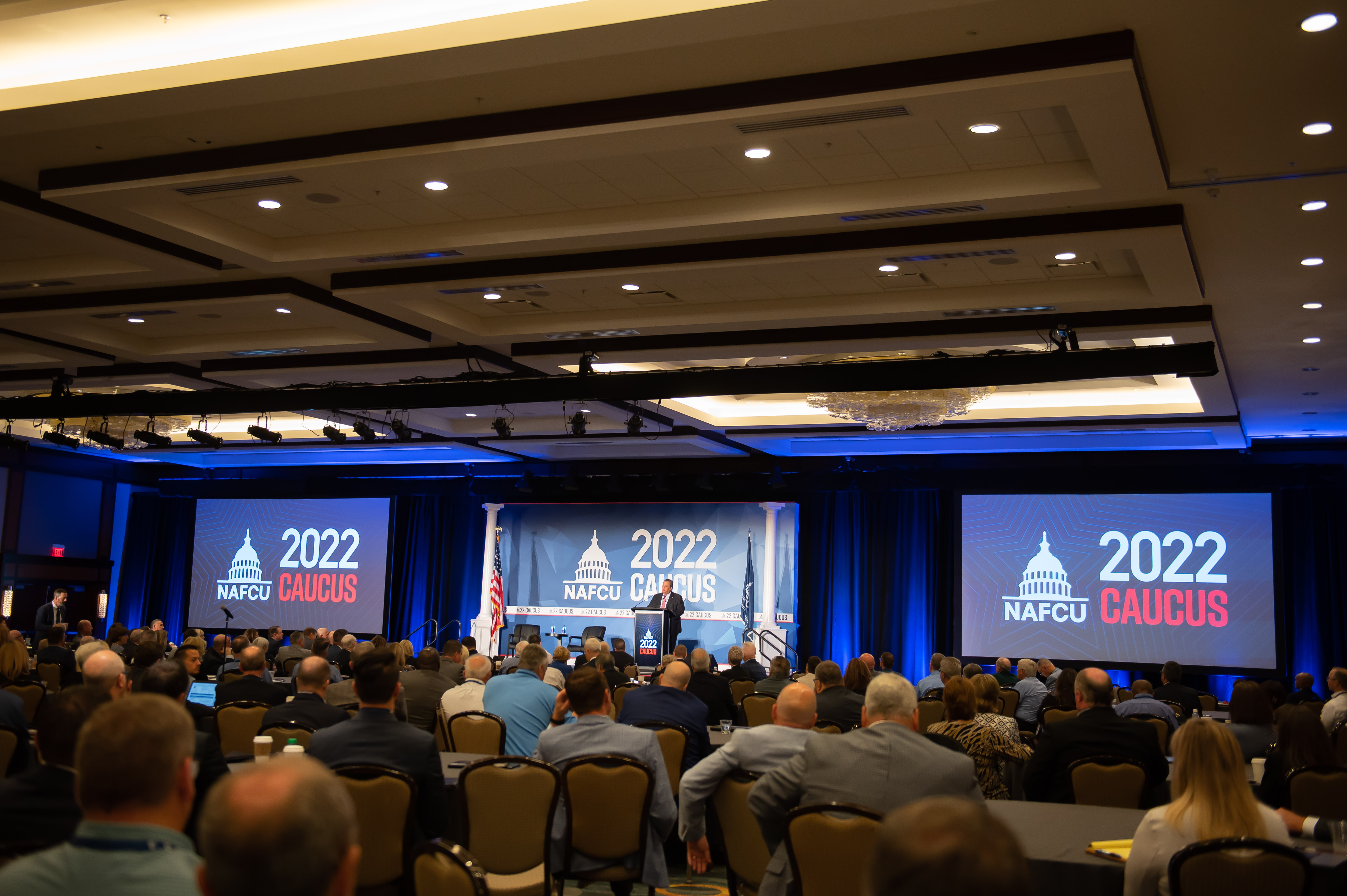 I wanted to use this week's blog to praise all of the incredible leaders I met at our 2022 Congressional Caucus, held in Washington, D.C. A huge thank you to the speakers and attendees for taking time out of their busy schedules to come and talk credit union advocacy, and to the NAFCU staff for working so hard to bring the event home.
I wanted to share some insights that I learned this week from the lineup of Congressional and regulatory leaders. As I listened to each speaker, I noticed that they all had nothing but positive words to say about credit unions.
During his remarks on Wednesday, Ohio Senator Sherrod Brown exclaimed that he loves the way credit unions "look out for the public interest, better than anyone else in the financial services industry."
On Tuesday, in a discussion with Ranking Member Patrick McHenry of North Carolina, the Congressman said one of his top priorities is to provide increased opportunities for credit unions to take risks to better serve the needs of those in your communities.
In addition, many speakers shared their thoughts on leading in today's world.
Keynote speaker and former New Jersey Governor Chris Christie alluded to our Nation's Founding Fathers, particularly John Adams, who fought successfully for our Independence with integrity. "Let's be inspired by the example they set for us, but also for the opportunity they still give us today in the freest country we've ever known," he concluded.
There are so many notable quotes from this week, I couldn't possibly share them all. Credit unions fight hard for their members, and it does not go unnoticed. I am so grateful to be able to represent and defend all the hard work you do for your communities. Colorado Rep. Ed Perlmutter commended credit unions' grassroots efforts, and it's time to keep the momentum going. At NAFCU, we are here to serve you in any way you need to lead your organizations in the future.
Thank you for all that you do! Here's to a successful Caucus and a successful year ahead. Feel free to read up on the inspiring 3-day event on NAFCU Today.
About the Author