2019 HMDA LARs – LEIs Will Replace Respondent IDs
Written by Brandy Bruyere, Vice President of Regulatory Compliance, NAFCU
I hope everyone had a wonderful Thanksgiving! The first year of collecting new data points under the Home Mortgage Disclosure Act (HMDA) and implementing Regulation Z is winding down. We have blogged before about the universal loan identifier (ULI) and one of its components, the "legal entity identifier" or LEI. When digging around the parts of the 2015 HMDA rule that become effective on January 1, 2019, it's worth noting that there is another provision of the rule that requires the LEI – the general disclosure and reporting rule.
As background, under the old HMDA rule, a credit union would report its charter number and federal tax identification number, as shown in Table 1 on page 13 of the 2017 Filing Instructions Guide. Despite comments noting the costs associated with obtaining an LEI, as part of the 2015 amendments to Regulation C, the Bureau of Consumer Financial Protection determined that the LEI should replace current institutional identification numbers. For LARs filed in 2019, revised section 1003.5(a)(3) will require credit unions to switch from using their charter and federal tax ID numbers to using both federal tax ID numbers and an LEI for this part of the Loan/Application Register (LAR), here is a relevant excerpt from the rule:
"(a) Reporting to agency. 
[…]
(3) A financial institution shall provide with its submission:
(i) Its name;
[…]
(vi) Its Federal Taxpayer Identification number; and
(vii) Its Legal Entity Identifier (LEI)… "(Emphasis added.)
Where can your credit union obtain an LEI? In the early days of implementation, there seemed to be one provider for this service, the GMEI Utility which we blogged about in 2016. Since then, Bloomberg also started offering an LEI service. Two years ago, the information available stated the LEI was valid for two years; now both of these providers state that the LEI is only valid for one year. This means the registration renewal and fee will be an annual item for someone in the credit union to keep track of. At least the costs are pretty low – Bloomberg's website states it currently costs $65 for a new LEI registration and $50 for a renewal. The LEI also seems valid a year from the date the request for LEI or LEI renewal was completed. Another thing to note, which was discussed some in this past blog post, the LEI applications ask questions that seem like they are not pertinent to credit unions, like questions about parent companies. In some cases, the answer might be not applicable or similar, but the LEI providers have in the past been helpful in answering questions.
Bureau Updates Guidance Page. Speaking of the Bureau, the agency took information it received in "listening sessions" and updated its Compliance and Guidance website, which can now be found here. It largely seems to be a reorganization of content and listing resources by the common name of a rule instead of referring to the Roman numeral part of Dodd-Frank a particular rule is implementing.
The Bureau's announcement also included a reminder that it has a system in place for accepting questions for clarification on regulations it oversees. One of my favorite things is to help a NAFCU member by submitting a challenging or unclear question to the Bureau for a response – although sometimes the question answered is not the one I asked! That aside, it can be a helpful way to receive some non-binding, unofficial positions on what a Bureau rule may require.  For those who are interested in directly utilizing this service, the Bureau can be emailed at CFPB_RegulatoryImplementation@consumerfinance.gov. Maybe this will change to "BCFP" someday soon…

About the Author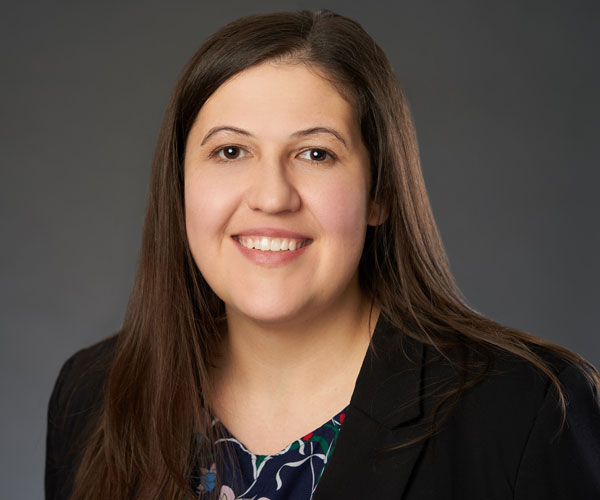 Brandy Bruyere, NCCO was named vice president of regulatory compliance in February 2017. In her role, Bruyere oversees NAFCU's regulatory compliance team who help credit unions with a variety of compliance issues.
Read full bio