ACH Transfer Fee Class Action Lawsuit
In March 2021, plaintiffs' attorneys filed a class action lawsuit against Bank of America asserting that certain fees assessed for making automated clearinghouse (ACH) transfers were improper and should be refunded to consumers. Pointing to screen shots from the bank's website, the plaintiffs' point to three business day ACH transfers (inbound and outbound) and next business day ACH transfers (inbound and outbound) for both consumer and small business accounts. Bank of America apparently charged $3 to $10 depending on the timing of the transfer and kind of account involved. The plaintiffs in the case paid fees to send money from their Bank of America accounts to their accounts at other financial institutions.
The complaint alleges these fees violate three states' consumer protection statutes:
These statutes include, in part, state-level provisions prohibiting unfair or deceptive acts or practices. The complaint claims it is deceptive to charge fees for initiating ACH transfers and so the bank was also "unjustly enriched" by collecting these fees.
What was allegedly "deceptive" about these fees? Essentially, the plaintiffs argue that it would be free to initiate transfers from the other financial institution to "pull" the money from the Bank of America accounts:
"…for any given payment or transfer, the NACHA system allows the payee to affirmatively send it or the payor to simply take funds from an account. An accountholder wishing to make a transfer from their BofA account can easily accomplish this by either "pushing" the funds from BofA via BofA's online banking portal or "pulling" the funds from BofA via a portal operated by the receiving financial institution. The end result is the same: money transferred seamlessly, electronically, and quickly between accounts. Still, the workings of the NACHA system are a mystery to the millions of American consumers whose payments are sent on the system each day. BofA is engaged in a multi-prong effort to deceive its accountholders about the workings of the NACHA system, so that it may use its superior knowledge about the system to extract fee income from its accountholders. BofA misrepresents the central design feature of the NACHA system—that any transfer can be "pushed" from a payor or "pulled" from a payee, and that the latter is free…"
The plaintiffs assert that because account holders could just instruct payees to take funds from their Bank of America accounts for no fee, rather than tell the bank to send those funds to a payee. As a result, they claim account holders are being deceived into "believing such fees are a fundamental part of moving money via the ACH system." The complaint claims many other large banks are not charging similar fees to account holders. However, there also seems to be a misunderstanding of both the direct and indirect costs of the ACH system.
For its part, Bank of America has indicated to the court its intention to file a motion to dismiss. The plaintiffs' firm involved in this case is also still seeking plaintiffs who may have been charged similar fees from other financial institutions. In the meantime, NAFCU will monitor how this case continues to progress.
About the Author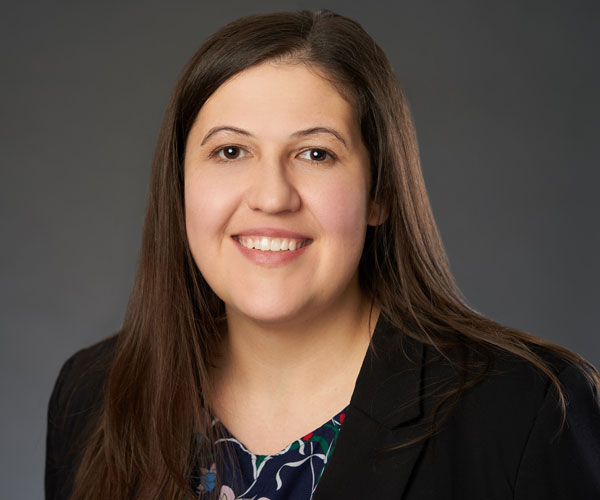 Brandy Bruyere, NCCO was named vice president of regulatory compliance in February 2017. In her role, Bruyere oversees NAFCU's regulatory compliance team who help credit unions with a variety of compliance issues.
Read full bio