Adverse Action: Withdrawal, Counteroffer, Notice of Incompleteness
Rock, Paper, Scissors, Shoot! My daughter loves playing that game. Of course, she doesn't like it when she loses but then again, who does? Sometimes, depending on the scenario, it may feel like you are playing a game of Withdrawal, Counteroffer, Notice of Incompleteness, Adverse Action notice? That may sound ridiculous but there are many times when NAFCU Compliance is contacted based on different scenarios and someone is trying to determine whether an adverse action notice is necessary. To understand better let's review a few sections within Regulation B.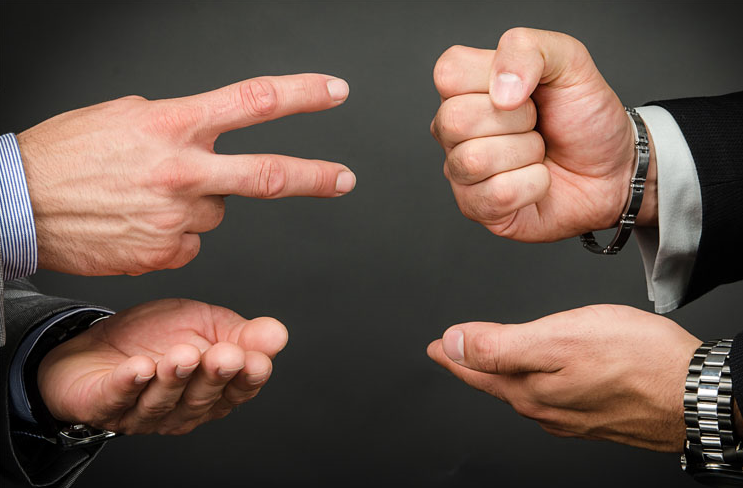 Regulation B, section 1002.9(a) requires a credit union to notify the member of action taken – approval, counteroffer, notice of incompleteness, or denial, within 30 days of receiving a completed application. To determine which action was taken and whether it was a completed application, we first need to discuss what an application is.
Application
Section 1002.2(f), defines an application as "an oral or written request for an extension of credit that is made in accordance with procedures used by a creditor for the type of credit requested." Comment 2 in the commentary to the section explains the term procedures and provides an example stating:
"The term "procedures" refers to the actual practices followed by a creditor for making credit decisions as well as its stated application procedures. For example, if a creditor's stated policy is to require all applications to be in writing on the creditor's application form, but the creditor also makes credit decisions based on oral requests, the creditor's procedures are to accept both oral and written applications."
Completed Application
Comment 6 in the commentary to the section above adds to the definition above and explains what a completed application is as well as providing another example stating:
"The regulation defines a completed application in terms that give a creditor the latitude to establish its own information requirements. Nevertheless, the creditor must act with reasonable diligence to collect information needed to complete the application. For example, the creditor should request information from third parties, such as a credit report, promptly after receiving the application. If additional information is needed from the applicant, such as an address or a telephone number to verify employment, the creditor should contact the applicant promptly."
Application with Conditions
What happens when a completed application has some written conditions? Comment 5 of the commentary discusses this very situation stating:
"A person asks a financial institution to "preapprove" her for a loan (for example, to finance a house or a vehicle she plans to buy) and the institution reviews the request under a program in which the institution, after a comprehensive analysis of her creditworthiness, issues a written commitment valid for a designated period of time to extend a loan up to a specified amount. The written commitment may not be subject to conditions other than conditions that require the identification of adequate collateral, conditions that require no material change in the applicant's financial condition or creditworthiness prior to funding the loan, and limited conditions that are not related to the financial condition or creditworthiness of the applicant that the lender ordinarily attaches to a traditional application (such as certification of a clear termite inspection for a home purchase loan, or a maximum mileage requirement for a used car loan). But if the creditor's program does not provide for giving written commitments, requests for preapprovals are treated as prequalification requests for purposes of the regulation."
Based on the above, if a preapproval program involves a comprehensive analysis of a consumer's creditworthiness and results in a written commitment subject only to collateral requirements and continuing qualification or a denial, the prequalification or preapproval program meets the definition of an application. In other words, if the consumer's creditworthiness is thoroughly considered and the request for approval is decided, then it is an application.
This means that an application or completed application for one credit union may differ from another credit union based on their individual practices and procedures. In other words, it will depend on whether the initial information collected meets the credit union's internal criteria for a completed application and a credit union has enough information to make a credit decision.
Okay. We know that a completed application may differ based on each credit union's practices, next let's discuss what type of action can be taken.
Denial
Adverse action is defined in section 1002.2(c)(1) as:
"(i) A refusal to grant credit in substantially the amount or on substantially the terms requested in an application unless the creditor makes a counteroffer (to grant credit in a different amount or on other terms) and the applicant uses or expressly accepts the credit offered;
(ii) A termination of an account or an unfavorable change in the terms of an account that does not affect all or substantially all of a class of the creditor's accounts; or
(iii) A refusal to increase the amount of credit available to an applicant who has made an application for an increase."
Based on this definition, if a member applies for an extension of credit and the credit union denied the completed application for credit, it will constitute an adverse action and trigger the notice requirement in section 1002.9. Please note that the commentary to section 1002.9 permits a counteroffer to be combined with an adverse action notice, and if the counteroffer is not accepted, then a second adverse action notice would not be required. 
Withdrawals & Approvals
When a member expressly withdraws a credit application, the creditor is not required to comply with the notification requirements under section 1002.9. (The creditor must comply, however, with the record retention requirements of the regulation. See section 1002.12(b)(3).)
When it comes to approvals, it is probably pretty straight forward but it is important to know that a notification of approval may be express or by implication. For example, the creditor will satisfy the notification requirement when it gives the applicant the credit card, money, property, or services requested.
Notice of Incompleteness
When an application is incomplete regarding information that the applicant can provide and the creditor lacks sufficient data for a credit decision, the creditor may deny the application giving as the reason for denial that the application is incomplete. Alternatively, the credit union has the option of providing a notice of incompleteness under section 1002.9(c). This notice will give the member a deadline by which to provide the missing information – if the member fails to provide the information by the deadline, further notice (such as an adverse action notice) is not required.
Counteroffer
A counteroffer typically occurs after a credit union considers a completed application (i.e. has receive all the information it would typically consider for the type of credit requested), it is similar to a firm offer of credit which must be honored so long as the borrower accepts it. There are also some situations where the information provided by the member may rise to the level of being an "application" because the credit union considered that information and then communicated a credit decision, such as a denial.
When a credit union makes a counteroffer, it only needs to provide an adverse action notice if the member does not accept the counteroffer within the specified timeframe. On the other hand, a credit union can choose to provide an adverse action notice with the counteroffer and then it does not need to provide another one after that. Based on these options, it seems implied by the regulation that if a credit union provides an adverse action notice with the counteroffer, there are only two outcomes which could occur, the member will either accept or not accept the counteroffer.
As an alternative to providing a counteroffer, a credit union could also deny an application with an invitation to reapply under different circumstances, such as after adding a more qualified co-applicant. Of course, if a credit union has not yet received all of the information it would normally consider for the type of credit requested, then as mentioned above, it could choose to provide a notice of incompleteness under section 1002.9(c)(2).
Ultimately, the action taken can sometimes be a complicated topic. For example, whether a communication rises to the level of a completed application, a denial occurred based on the terms requested or a counteroffer was made, will all depend on the facts and circumstances involved. Where there are legal gray areas, it may be best for a credit union to confer with its legal counsel when considering its possible rights and regulatory obligations.
*******************
🚀 Online Compliance Training Subscriptions: Industry experts cover the hottest topics in a fast, convenient way. Master the most challenging areas of CU compliance—all accessible by your entire credit union staff 24/7/365. Subscribe now. 
🎓 Master CU Compliance at Regulatory Compliance School! 
About the Author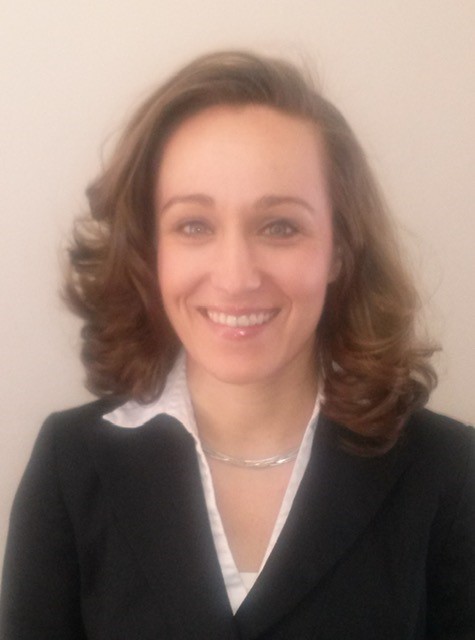 Judy Dahn joined NAFCU as a regulatory compliance counsel in January 2023. In this role, Judy assists credit unions with a variety of compliance issues.
Read full bio