Advertising "Free" Accounts with a Fee for Paper Statements
I spent all of last week in Arlington with my team and a ballroom full of compliance professionals at our 2023 Regulatory Compliance School.  It was a great time, and I want to say a big CONGRATULATIONS to our new group of NCCOs!
However, I'm glad to be home!  I missed my husband, our new puppy, and my bed (and not necessarily in that order).  By the way – meet Maple!  Isn't she the cutest?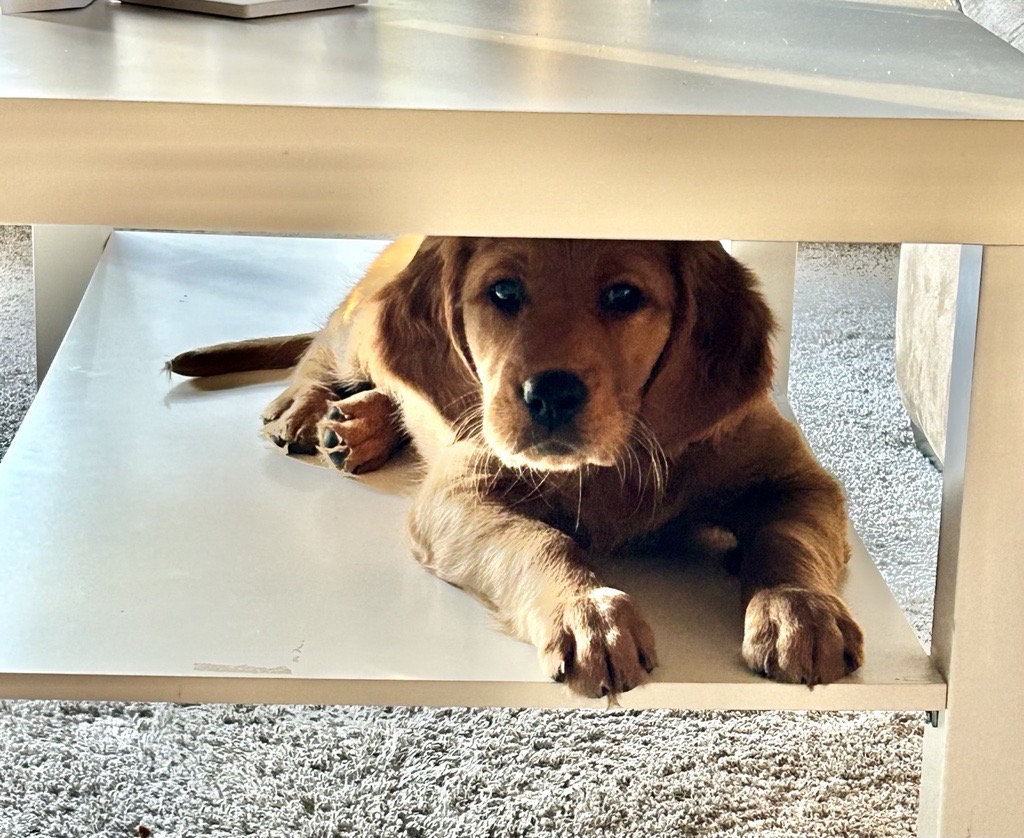 At School last week, I presented on NCUA's Truth in Savings rule, and I received an interesting question that I had seen a while before.  So, I wanted to take this opportunity to share this information out with all of our dear readers, since it is a repeat.  The question asked was: Can I call an account "free" if there are no fees associated with the account so long as the member signs up for electronic statements, but there would be a fee imposed for paper statements?
Unfortunately, there is not an explicit answer for this one.  However, the regulators are definitely leaning more toward one direction.
Section 707.8(a)(2) of NCUA's regulations states that "an advertisement must not refer to or describe an account as "free" or "no cost" or contain a similar term if any maintenance or activity fee may be imposed on the account."  The commentary to this section provides examples of maintenance and activity fees:
                  i.           Any fee imposed if a minimum balance requirement is not met, or if the member exceeds a specified number of transactions.
                 ii.           Transaction and service fees that members reasonably expect to be imposed on an account on a regular basis.
               iii.           A flat fee, such as a monthly service fee.
               iv.           Fees imposed to deposit, withdraw, or transfer funds, including per-check or per-transaction charges (for example, $.25 for each withdrawal, whether by check, in person).
(Emphasis added.)
The commentary also provides examples of fees that are not maintenance or activity fees:
                  i.           Fees that are not required to be disclosed under § 707.4(b)(4).
                 ii.           Check printing fees of any type.
               iii.           Fees for obtaining copies of checks, whether or not the original checks have been truncated or returned to the member periodically.
               iv.           Balance inquiry fees.
                 v.           Fees assessed against a dormant account.
               vi.           Fees for using an ATM.
              vii.           Fees for electronic transfer services that are not required to obtain an account, such as preauthorized transfers or home electronic credit union services.
            viii.           Stop payment fees and fees for share drafts or checks returned unpaid.
While neither of these lists include fees for providing paper statements, the fee may fall under a "service fee" that members reasonably expect to be imposed on an account on a regular basis.  While there are no regulations that prevent the credit union from charging a fee for providing paper statements if a member declines to opt-in to electronic statements, since the E-SIGN Act creates an opt-in system, rather than an opt-out system, paper statements are generally still considered the default, and where required, charging for them under the guise of a "free account" may be give rise to a potential UDAAP violation.  Additionally, the CFPB has been cracking down on what it calls "junk fees," and it includes fees for paper statements in that categorization.
Since this issue has come up before, it is important to note that physical paper disclosures are always a compliant medium.  Electronic documents can become a compliant medium, so long as the credit union obtains each member's consent in the E-SIGN-prescribed manner.  E-SIGN consent is optional and it must be given affirmatively.  To continue receiving paper statements, non-consenting members may feel they are being penalized by being made to pay for Truth in Savings disclosures, which are required  to be provided, not sold.
Advertising an account as 'No Monthly Maintenance Fee' and then potentially footnoting a $10 (or $5, or $1) paper statement charge may create the potential for UDAAP violations.  Additionally, state laws may govern the matters, as some states require that consumer be provided a certain number or statements copies free of charge, annually. 
Based on the above information and discussion, there does not appear to be a super simple right or wrong answer.  However, credit unions may take different approaches to the issue. A more conservative approach might be to consider a paper statement fee a maintenance charge, which would take the account out of the running to be called "free," whereas a more liberal approach may consider an account "free" since a paper statement fee is not specifically included as a maintenance charge.  As noted, though, other considerations also exist (such as the CFPB's distaste for "junk fees") for charging paper statement fees, depending on how they are disclosed, which could lead to potential UDAAP issues.  Since UDAAP determinations are highly fact-specific, credit unions may need to discuss this issue with their in-house or local counsel, who will be best suited to provide legal advice regarding any existing UDAAP case law and any relevant state law in the credit union's jurisdiction. 
---
Bourbon, Barns, Bluegrass, and BSA School! 
Deepen your understanding of BSA's anti-money laundering requirements and the regulations Credit Unions must comply with at NAFCU's highly regarded BSA School in Louisville, Kentucky August 15 – 17, 2023. Save $200.00 with the code BSASAVINGS for a limited time. 
Risk Management Seminar | Louisville, KY  
Understand and prepare your credit union for the most severe internal and external threats. Plus, earn your NAFCU Certified Risk Manager (NCRM) credential when you pass the exam -- or recertify by attending (no exam required!).