Another Large Bank Fined Millions for Sham Accounts
The Consumer Financial Protection Bureau (CFPB) recently announced a consent order with U.S. Bank, a Minnesota based bank with $559 billion in assets. According to the CFPB, U.S. Bank "issued credit cards and lines of credit and opened deposit accounts for certain consumers without their knowledge and consent and without required applications and disclosures…"
Does this sound familiar? It seems like only yesterday that Wells Fargo made national headlines for opening accounts without consumers' knowledge or consent, which ultimately resulted in a $100 million fine from the CFPB, as well as a $3 billion settlement with the Department of Justice. You might remember that the Wells Fargo scandal involved a situation in which employees opened fake accounts for customers in order to meet internal sales goals and to receive bonuses.
The consent order against U.S. Bank alleges a similar set of facts – the CFPB's press release states that: "U.S. Bank imposed sales goals on bank employees as part of their job description and implemented an incentive-compensation program that financially rewarded employees for selling those products and services." The consent order alleges that these sales goals and incentives are what motivated U.S. Bank employees to open the sham accounts. The consent order details how U.S. Bank had a points-based system in which different products received different points amounts – allegedly based on how much money the products earned for the bank – and the points factored into employee's performance evaluations and incentives-based compensation. Interestingly, the consent order states that this conduct occurred from 2010 until 2020, which means U.S. bank allegedly continued this behavior for a few years after Wells Fargo had such a public scandal and hefty fines over similar practices.
So, what does this mean for credit unions? First, this is one area that really highlights what we at NAFCU refer to as the "credit union difference." While large banks face pressure to increase profits for their shareholders, credit unions are not-for-profit financial institutions that are owned by their members. This means that credit unions are less likely to have profits-based sales goals.
Secondly, NCUA regulations – specifically section 701.21(c)(8) – prohibits federal credit union (FCU) employees or their immediate family from receiving – directly or indirectly – "any commission, fee, or other compensation in connection with any loan made by the" FCU (emphasis added). Thus, FCU employees are prohibited from receiving incentive-based compensation for specific loans made by the FCU. While the rule does not prohibit incentive-based compensation for every product, this rule could at least reduce the likelihood of similar scandals at credit unions, particularly with regards to lending products. The rule does, however, permit incentive or bonuses provided to employees based on loans made by the FCU if the incentive or bonus is pursuant to a written policy adopted by the board of directors and which the board monitors for compliance at least annually. Additionally, the rule also permits an FCU to provide incentives or bonuses based on the FCU's "overall financial performance." Separately, section 1026.36(d) of Regulation Z prohibits mortgage loan originators from receiving compensation based on a term of a mortgage transaction, or the terms of multiple transactions by multiple individual mortgage loan originators.
Credit unions may want to review their policies and practices regarding employee compensation, particularly bonuses or incentive-based compensation. In general, credit unions may want to be wary of policies or practices that provide employees with a monetary incentive to open new accounts, as that could encourage rogue employees to consider opening accounts without proper authorization. Credit unions may want to monitor such polices or practices for compliance and have strong internal controls to prevent incentivizing the wrong behavior, such as requiring reviews of applications and account opening documentation before incentives or bonuses can be paid.
*****************
Compliance Roadmap
Ensure your compliance team has NAFCU's Credit Union Compliance Roadmap. One purchase ensures your entire team can easily research federal compliance issues, broken down into easy-to-understand language, as you navigate the complex regulatory environment. 
About the Author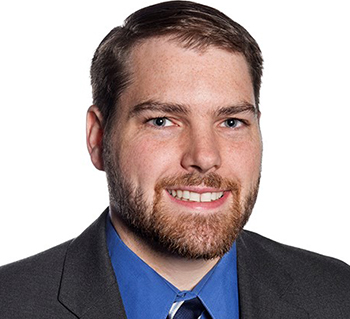 Nick St. John, was named Director of Regulatory Compliance in August 2022. In this role, Nick helps credit unions with a variety of compliance issues.
Read full bio