Call Me Maybe? A TCPA Update
Written By Reginald Watson, Regulatory Compliance Counsel, NAFCU
Greetings Compliance friends!
Compliance with the Telephone Consumer Protection Act (TCPA) often causes headaches for credit unions across the country due to the fear of litigation for any perceived or technical violation associated with contacting their own members. The TCPA requires credit unions to obtain the member's prior written consent to receive calls in a variety of circumstances, including all calls (or text messages) made to a member's cell phone using an "autodialer." See, 47 C.F.R. § 64.1200. At the heart of the issue is the definition of an "autodialer," and whether that definition applies to only those systems with a random or sequential number generator, or to all telephone systems with the capacity to store and produce telephone numbers.
The TCPA originally passed in 1991 to address nuisance and privacy concerns associated with automated and prerecorded phone calls. The TCPA has been interpreted several times since, including in 2015 where the FCC adopted a broad interpretation of "autodialer" to include any dialing system with the "capacity to store or produce telephone numbers" even if that system lacks the "present ability" to autodial. See, FCC Order 15-72.
Last time we blogged about the TCPA, we discussed the recent D.C. Circuit Court of Appeals decision in ACA Int'l v. Federal Communications Commission (ACA Int'l) which unanimously set aside the interpretation from the 2015 FCC Order, explaining that this interpretation "would appear to subject ordinary calls from any conventional smartphone to the Act's coverage, an unreasonably expansive interpretation of the statute." In doing so, the court noted that the procedural approach taken by the FCC did not clearly articulate a comprehensible standard for what constitutes an autodialer as required by the Administrative Procedure Act's arbitrary and capricious standard.
On September 21, 2018, the U.S. Court of Appeals for the Ninth Circuit issued a decision in Marks v. Crunch San Diego LLC that further complicates the definition of autodialer. The Ninth Circuit agreed that ACA Int'l overruled prior FCC guidance on the definition of autodialer, and recognized only the original statutory definition from 1991. In looking at the context of the original statute, however, the Court decided that the language is vague on its face and, based on external sources, Congress likely intended to regulate devices that automatically dial phone numbers, including those devices with "the capacity – (1) to store numbers to be called or (2) to produce numbers to be called, using a random or sequential number generator—and to dial such numbers," essentially the same definition in effect prior to ACA Int'l. 
This ruling is especially interesting in light of contrary opinions out of the Second and Third Circuits, creating a split among courts – meaning, a different standard may apply in different places (For reference, here is a map of the circuit court coverage). In Dominguez v. Yahoo, the U.S. Court of Appeals for the Third Circuit ruled in a case challenging Yahoo's text messaging system that, in light of the D.C. Circuit's decision, the plaintiff must prove that a phone system has "the present capacity to generate random or sequential telephone numbers and [dial] those numbers," rather than the mere potential. The U.S. Court of Appeals for the Second Circuit also determined in a case against Time Warner Cable that the term "capacity" means a device's current functions. The court also noted that the analysis of a device's current functions does not require that those functions were used on the call that prompted the plaintiff's TCPA claim. NAFCU's position on the definition of "capacity" and what constitutes an autodialer generally  supports a definition of autodialer that is more focused on current functions.
It remains to be seen how this issue will develop going forward or if the Supreme Court will intervene as it sometimes does when multiple federal appeals courts reach different conclusions on a similar legal issue. Since the D.C. Circuit's decision on March 16, 2018, NAFCU has ramped up its advocacy efforts, including meetings with FCC Chairman Ajit Pai, as well as several comment letters and petitions urging the FCC for more clarification. See, NAFCU's most recent letter here. NAFCU will continue to advocate for a modernized interpretation of the FCC's unnecessarily broad definition, allowing credit unions to more easily communicate with members about their sensitive financial information.
About the Author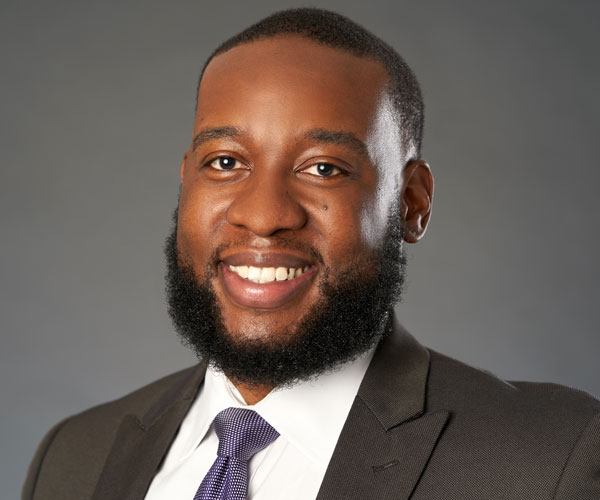 Reginald Watson, NCCO, was named regulatory compliance counsel in August 2017. In this role, Watson helps credit unions with a variety of compliance issues.
Read full bio