Cash is King: ATM Notices
Written By, Reginald Watson, NAFCU Regulatory Compliance Counsel
While cryptocurrencies and digital payments apps are all the buzz lately, the need for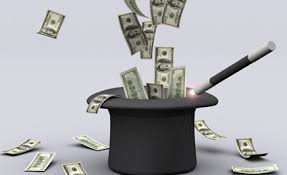 access to quick hard cash seems to never go away. Among the many great services that credit unions provide, a proprietary or shared-branch ATM still remains one of the most convenient methods to grant members (and non-members) 24-hour direct access to account funds. Wherever you are in the world, one can simply slide in a card, enter a pin, and voila, out comes cash! So, what should we include on these magic money devices?
The notices or signage that credit unions may need depend in large part on the ATM's capabilities. Since state laws may also provide additional varying requirements, here is a non-inclusive list:
Regulation E Notice. Section 1005.16(c) requires ATM operators to include a notice on the screen or on paper disclosing any fee that may be imposed for transfers or balance inquiries. Credit unions are only permitted to impose such fees if the consumer is provided notice of the fee amount and elects to continue the transaction or inquiry after receiving this notice. Although notice is only required for non-account holding consumers, this distinction may be difficult to execute on a practical level. Thus, credit unions often make the business decision to provide this notice on the screen for all users.
Regulation CC Notices. Reg CC requires a notice to be posted or provided which explains that funds deposited in the ATM may not be available for immediate withdrawal. When it comes to off-premises ATMs in which funds are removed two times or less per week, credit unions are required to also disclose the days on which deposits made at the ATM will be considered received. See, 12 CFR 229.18(c-d).
Regulation Z Notices. Section 1026.9(c)(2)(iii)(B) of Reg Z requires a notice before charging  any credit card-related transaction fees if the fee was not disclosed in the account opening disclosures or if the fee has increased. Some credit unions choose to put this fee on the ATM screen since ATM-related fees are typically not included in the account opening disclosures under section 1026.6.
Overdraft Notices. Although there is no specific regulatory requirement to notify members prior to an ATM transaction that may overdraw an account, NCUA recommends providing such a notice as a best practice. Here is an excerpt from the Interagency Guidance on Overdraft Protection:
"Alert consumers before a transaction triggers any fees. When consumers attempt to withdraw or transfer funds made available through an overdraft protection program, provide a specific consumer notice, where feasible, that completing the withdrawal may trigger the overdraft fees (for example, it presently may be feasible at a branch teller window). This notice should be presented in a manner that permits consumers to cancel the attempted withdrawal or transfer after receiving the notice. If this is not feasible, then post notices (e.g., on proprietary ATMs) explaining that transactions may be approved that overdraw the account and fees may be incurred. Institutions should consider making access to the overdraft protection program unavailable through means other than check transactions, if feasible."
NCUA Letter to Credit Unions 2005-03, at 19. This may not be a bad idea in light of recent litigation surrounding overdraft protection programs.
ADA Considerations. It is worthwhile to mention that the Department of Justice has established a number of ATM standards under the Americans with Disabilities Act. These standards address issues such as height requirements, accessible design and operability, display screen visibility, speech output, braille instructions, functional keys, and more. Specific notices may be required depending upon the location of the ATM in relation to other buildings, for example, detectable warnings may be required for changes in level or curb ramps. See, 2010 ADA Standards, §§220, 705, 707.
NCUA's Official Sign. Finally, some credit unions choose to include the NCUA logo; however, ATMs are specifically exempt from the official sign requirement under section 740.4(e) of NCUA's regulations. That being said, it is important to remember that ATMs may often have the ability to display advertisements for share-related products and services. For most ads, NCUA requires credit unions to include the "official advertising statement" which is commonly satisfied with the official sign. See, 12 CFR § 740.5. It may also be a helpful reminder to members that deposited funds are protected by the full faith and credit of the U.S. government.
Other Notices. Further notices may be required if the ATM provides additional services, such as the capability to open accounts or apply for loans.  Credit unions may also be contractually obligated to include additional notices: for example, logo display requirements from card-network agreements, shared branching notification signs, or voluntary PCI Compliance standards. See also, PCI ATM Security Guidelines. For additional information, we explored the regulatory requirements for interactive teller machines (ITMs) in a previous blog.