Catch Me If You Can: Avoiding Share Account Abuse
Oftentimes, the compliance professional is the last person invited to the crisis party. And sometimes, it's for good reason. Legend has it, if you invite a compliance professional to a crisis party, the first thing he's going to ask is: "Why didn't you come to me sooner?" And that is precisely why the credit union's killjoy is always the last one to know about its problems, because you completely ignored the word "party," didn't you?!
Of course, to combat crises, compliance professionals lock into prevention mode. By now, you have figured out you have mind-reading abilities and can shield the credit union from all unforeseen dastardly deeds.  So, when a potential member walks into the credit union to obtain a checking account, you already know she will cause a financial loss or victimize the credit union with wire fraud. Unfortunately to survive the jealousy of mere mortals, you cannot use your supernatural abilities to combat waste, fraud, and abuse. You must follow the law. Below, we will discuss federal avenues FCUs may take to prevent checking account abuse at the beginning and possible ending of a member relationship.
OUTSET PROTECTION AGAINST POTENTIAL MEMBER
The elusive potential member who has a history of numerous civil judgments from financial institutions is not automatically granted a checking account at your credit union if strong internal controls are established at the application stage. This NCUA letter describes the measures a board of directors should take when reviewing applications for credit union membership.  A credit union is granted broad discretion when acting upon the application for membership. See excerpt from the letter below:
"Section 109 of the FCU Act states:
[FCU] membership shall consist of the incorporators and such other persons and incorporated and unincorporated organizations, to the extent permitted by rules and regulations prescribed by the Board, as may be elected to membership.... 12 U.S.C. ~1759 (emphasis added).
Section 113 of the FCU Act authorizes an FCU board of directors to "act upon applications for membership," to "review at each monthly meeting a list of approved and pending applications for membership," and to "provide for the furnishing of the written reasons for any denial of a membership application to the applicant upon the request of the applicant." 12 U.S.C. ~1761b(1), (15) and (16)."
Emphasis added. There are limitations to this broad discretion. Your credit union's board of directors are allowed to deny membership as long as the reason is written (upon request) and there is a rational basis for any imposed membership requirements (outside of the FCU ACT qualifications).
 The NCUA cautions that discretion may still be subject to the prohibition of discriminating against someone on a prohibited basis. The NCUA also warns against using means, such as a negative ChexSystems report, because it may violate the FCRA and bankruptcy laws. Using negative credit reports to deny membership does not violate the FCU ACT, but it may violate its intention. After all, credit unions were created to serve its members; even those who have fallen on hard times.
 In short, when denying an application due to someone's negative checking account or criminal history, you may want to consult with local counsel to ensure your credit union are not violating other federal or state laws.
PROTECTION AGAINST THE CURRENT MEMBER
Your credit union may have recourse if the person who is currently a member has caused a financial loss to the credit union. Your credit union's limitation of services policy may restrict the services for someone who has committed a financial crime, like wire fraud, against the credit union. This NAFCU blog discusses the ins and outs of the limitation of services policy. For instance, the limitation of services policy cannot touch the member's right to vote at annual and special meetings or the right to maintain a share account, even if the member's action has caused a financial loss.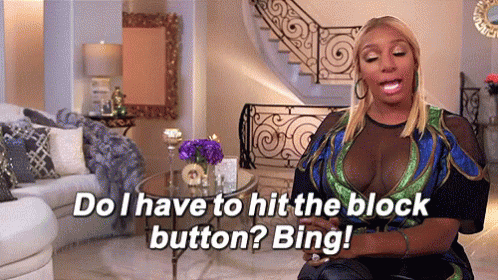 The credit union could also consider expulsion of a member who commits the financial crime, but expulsion of a member from a federal credit union is not currently an easy process. Expulsion of a member occurs in one of two ways found in Article XIV of the model bylaws. Federal credit unions may expel a member through a special meeting of the members or through the nonparticipation policy. Although, not totally relevant for the purposes of this blog, nonparticipation is defined in the Act as a member's failure to vote in elections or failure to purchase shares, obtain a loan or lend to the federal credit union.
Rest assured, even if the credit union acquires a successful expulsion, it does not relieve a member of any liability to the credit union. Meaning, a member remains financially responsible for any outstanding loans owed to the credit union, subject to certain bankruptcy filings. However, the individual would no longer be a member and could not obtain additional loans, open new accounts, or continue using existing accounts.
---
Regulatory Compliance School
Join your peers and understand credit union compliance from A to Z when you attend NAFCU's Regulatory Compliance School. Plus, you can earn your NCCO. Right now, save $200.00 with code SCHOOLSAVINGS. View the agenda. 
Already have your NCCO? Renew your credential at NAFCU's Regulatory Compliance & BSA Seminar.
About the Author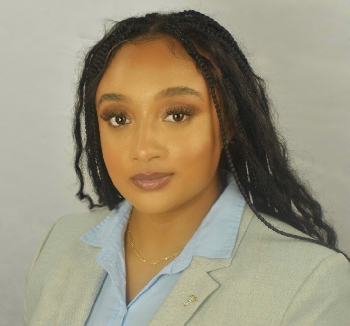 JaMonika Williams joined NAFCU as regulatory compliance counsel in July 2022. In this role, JaMonika assists credit unions with a variety of compliance issues.
Read full bio