CFPB and DOJ Lead a Multi-Prong Attack on Trident Mortgage's Alleged Redlining
On July 27, 2022, the Consumer Financial Protection Bureau (CFPB) and the Department of Justice (DOJ) announced the filing of a complaint and consent order against Trident Mortgage Company LP (Trident) in the U.S. District Court for the Eastern District of Pennsylvania for violations of the Fair Housing Act, Equal Credit Opportunity Act, Regulation B, and the Consumer Financial Protection Act of 2010. According to the complaint, "[f]rom 2015 through 2019, Trident originated mortgage loans secured by one- to four-family properties. Most of its mortgage volume during this time consisted of home purchase transactions, and it made some refinance mortgage loans."
Alleged Conduct
In its complaint, the CFPB alleges that Trident engaged in redlining, including the following conduct:
·       Concentrated office locations in majority white neighborhoods which discouraged residents of majority-non-white neighborhoods from applying for loans;
·       Loan officers failed to serve non-white neighborhoods and failed to hire an appreciable number of non-white loan officers or assistant loan officers;
·       Directed marketing efforts to majority-white neighborhoods while avoiding majority-non-white neighborhoods; and
·       Leading Trident staff exchanged racist or discriminatory emails and photos such as:
o   "A Trident mortgage loan officer emailed a Trident online lead coordinator regarding a consumer seeking prequalification, stating: "This one is in the ghetto. pass [sic] it along to ian. HAHAHAHAHHA kidding." (Emphasis added).
o   "A Trident senior loan officer emailed another loan officer, stating: 'talked to [agent]…. He said to stay away from sears street, its [sic] upper ghetto blocked off bad area just a heads up.'" (Emphasis added).
o   "A picture of a wheelbarrow filled with watermelons with a sign on the wheelbarrow that said, 'Apply for a Credit Card Free Watermelon.'"(Emphasis added).
·       Disproportionately low number of loans made in majority-non-white neighborhoods when compared to peer lenders in Trident's market; and
·       Intentionally failed to improve lending to black and Hispanic applicants despite knowledge of failings.
Consent Order
If entered, the consent order would require Trident and its staff to take the following actions:
·       Refrain from violating the Fair Housing Act, the Equal Credit Opportunity Act, or Regulation B;
·       Fund a loan subsidy program with $18,400,000 for majority-non-white neighborhoods in Philadelphia;
·       Secure and retain one or more independent credit-needs-assessment consultants to create a credit needs assessment;
·       Ensure that certain staff and officials receive training bi-annually;
o   Training must include "topics on implicit racial bias, conduct that could constitute redlining, and how to detect, prevent, and remedy redlining, as well as training on Trident's and the Lender's obligations under ECOA, Regulation B, the FHA, and this Order."
·       Develop an advertising and outreach program with the goal of generating applications for loans secured by property in majority-non-white neighborhoods;
·       Develop a consumer financial education program;
·       Maintain and/or open four offices in majority-non-white neighborhoods;
·       Partner with a community-based or governmental organization to create a community development partnership program;
·       Develop a comprehensive compliance plan;
·       The plan must include, at a minimum:
o   Detailed steps for addressing the requirements of the consent order;
o   Describe detailed steps for the implementation of various requirements;
o   Specific timeframes and deadlines for implementation of various requirements; and
o   Signatures of those responsible for implementation of the consent order's requirements.
·       Pay a civil money penalty of $4,000,000.
Credit unions may want to review this press release from the CFPB that provides a more in-depth explanation of the complaint and consent order. The press release also discusses the DOJ's and CFPB's stance on redlining and the renewed effort by federal agencies to combat illegal redlining.
For credit unions who provide real estate loans, it may be beneficial to review the complaint and consent order to help determine whether there are any areas that the credit union may need to work on. For credit unions worried about targeted marketing, here is a NAFCU blog on the subject.
About the Author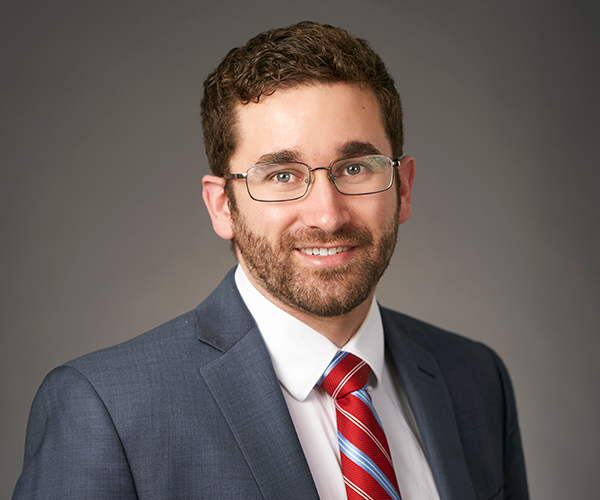 Keith Schostag joined NAFCU as regulatory compliance counsel in February 2021. In this role, Keith assists credit unions with a variety of compliance issues.
Read full bio