CFPB Expands UDAAP Reach to Include Discrimination
On March 16, 2022, the CFPB published a revised examination procedure guide (Guide) for unfair, deceptive, or abusive acts or practices (UDAAP). In its press release, the CFPB states that the agency is now targeting discrimination as an unfair practice in connection with all financial products and services and not just credit products. This is a serious change in the CFPB's stance on UDAAP and discrimination. As such, credit unions may want to review the Guide and their own practices to understand how this change may affect their business.
What is an unfair practice?
According to the Guide, an act or practice is unfair when:
1.       "It causes or is likely to cause substantial injury to consumers;
2.       The injury is not reasonably avoidable by consumers; and
3.       The injury is not outweighed by countervailing benefits to consumers or to competition"
The Guide discusses each of the above three factors in turn. In regard to substantial injury, the Guide states that discrimination that denies access to products or services, causes a consumer to forgo monetary benefits, or causes an emotional impact or dignitary harm may cause or contribute to substantial injury. The Guide also points out that "[c]onsumers cannot reasonably avoid discrimination." The Guide does not discuss discrimination in regard to the third prong. This could be because the CFPB does not believe that discrimination can be outweighed; however, credit unions may want to consider disparate impact. The CFPB and many law firms have brought up disparate impact in regards to this new guidance.
Disparate impact occurs when a neutral credit union policy results in discrimination against members on a protected class or prohibited basis that results in fewer services or access to information than other members. For example, take a credit union whose field of membership is limited to NAFCU County firefighters. If the credit union focuses the majority of its marketing activities on new firefighters, it is likely that means that the marketing is targeting younger firefighters and leaving out older firefighters. Since the marketing disproportionately affects one age class over another, it might be considered discriminatory.
Often, credit unions may defend against a disparate impact case by arguing that challenged practices are necessary to achieve one or more substantial, legitimate, and nondiscriminatory interests and the business purpose could not be achieved by an alternative with a less discriminatory effect. This might be where an injury is outweighed; however, it is unclear if the CFPB will accept such a defense or whether they would consider such discrimination to be outweighed by the credit union's business purpose.
Discrimination on the basis of what?
Under the Equal Credit Opportunity Act (ECOA), creditors are prohibited from discriminating against a consumer on the basis of race, color, religion, national origin, sex, marital status, or age. While neither the CFPB's press release nor the Guide explicitly discuss what types of discrimination are covered under the CFPB's new stance, they both discuss ECOA. As such it appears that the CFPB may be targeting discrimination based off of ECOA's protected classes.  However, until the CFPB states otherwise, credit unions may not want to assume that the CFPB will limit itself to ECOA's prohibited bases. ECOA is not the only federal anti-discrimination law. For example, NCUA's non-discrimination in real estate regulation prohibits discrimination based off of familial status, a basis that is not prohibited by ECOA.
As noted above, this change in the CFPB's stance is significant. Credit unions may want to start looking at their policies, practices, and procedures for non-credit financial products and services to assess their UDAAP risk under the CFPB's recent guidance. Ultimately, credit unions may want to speak with counsel to determine how the CFPB's new stance will affect their business.
About the Author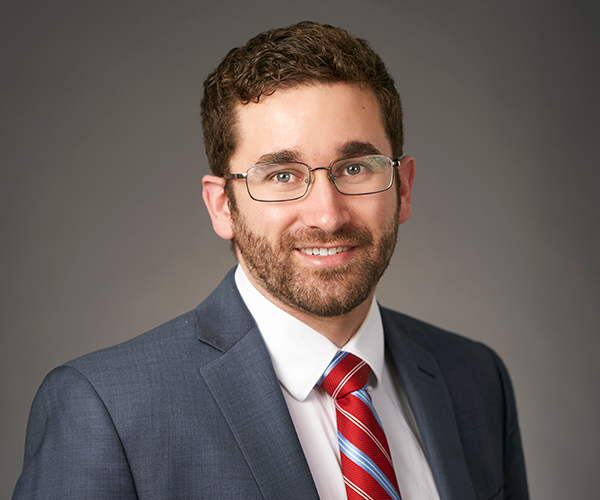 Keith Schostag joined NAFCU as regulatory compliance counsel in February 2021. In this role, Keith assists credit unions with a variety of compliance issues.
Read full bio