CFPB Increases Enforcement Activity With Servicemember Mortgage Actions
It's September 21st, which means tomorrow is officially the first day of Autumn! I personally am looking forward to the colorful foliage, cooler temperatures, and Halloween decorations. Looking back as Summer 2020 draws to a close, one thing in particular jumps out at me: the Consumer Financial Protection Bureau (CFPB) stepped-up its enforcement efforts over the summer. Whereas the bureau had only announced 9 new enforcement actions in the first six months of 2020 (January through June), the bureau has brought 18 actions in the three-month period of July, August, and September. This up-tick in enforcement activity has been driven by a group of consent orders with non-bank mortgage companies alleging violations in how they marketed mortgages to U.S. servicemembers.
Since late July, the CFPB has brought 8 actions against mortgage companies that market mortgages to servicemembers. The consent orders have typically alleged violations of 3 different laws and regulations – (1) Regulation Z; (2) the Mortgage Acts and Practices (MAP) Rule's Advertising Provisions (Regulation N); and (3) Federal UDAAP laws. That second regulation is an FTC regulation that explicitly excludes credit unions from its coverage, and instead tends to cover non-bank mortgage companies requiring a state license.
Overall, the actions allege numerous misleading advertising tactics, such as disguising advertisements as official communications from the federal government, stating rates and other credit terms that were not actually available to consumers, and falsely claiming the consumer's property values had increased.  
With regard to Regulation Z, the bureau alleged numerous violations of section 1026.24, which contains the advertising requirements for closed-end loans, including mortgages. Here are some of the alleged violations of section 1026.24 the bureau cited:
Stating credit terms in the advertisement that were not actually available, in violation of section 1026.24(a). Alleged violations include falsely announcing "No Closing Costs!" or stating an interest rate that could not actually be obtained by consumers;
Stating a simple annual rate of interest in a more conspicuous manner than the APR, in violation of section 1026.24(c);
Failing to provide additional disclosures when certain trigger-terms were used, in violation of section 1026.24(d), (f)(2)(i) and (f)(3)(i);
Misleadingly using the word "fixed" when describing rates or payments for a variable-rate transaction, in violation of section 1026.24(i)(1); and
Advertising for refinancing that used the name of the consumer's current lender when the advertisement was not sent by or on behalf of the current lender, in violation of section 1026.24(i)(4).
The bureau alleged several violations of the Consumer Financial Protection Act (CFPA), based on theories of unfair, deceptive and abusive acts or practices (UDAAP). The bureau alleged deceptive representations relating to:
Credit terms. This includes stating specific APRs, payment amounts, closing costs, indexes, margins, and the variable or fixed nature of rates when those terms were not available or were not terms that the lenders were prepared to offer;
Government affiliation. Most of the consent orders alleged the lenders' advertisements represented that the lenders were affiliated with the U.S. government or announced eligibility for a government benefit. Some of the advertisements included logos or symbols resembling those of government agencies such as the Department of Veterans Affairs (VA) and the IRS. One consent order alleged that the lender sent advertisements disguised as a "notice of eligibility" for a VA benefit which was printed on the same colored paper as an actual VA notice, and which included a "reference number" like actual VA notices.

 

Property values. Some of the consent orders alleged the lenders' advertisements claimed the consumer's property had recently increased in value, or that the property had been assessed and the terms stated in the advertisement were based on that assessment. In reality, the bureau alleges, the lenders had no access to any records regarding the value of the consumers' property, did not have any assessment of the property and the terms stated in the advertisements were not based on property assessments.

 

Late payments. At least one consent order alleges a lender sent advertisements that were designed to look like a notice of late payment or unauthorized interest rate adjustments, which the bureau alleges was false and designed to mislead the consumer.

 

 

Skipping payments. In one consent order, the bureau alleged the lender's advertisements stated that consumers that refinance with the lender could skip two monthly mortgage payments and receive a full escrow refund. However, the advertisements allegedly failed to mention that the ability to skip payments was dependent on compliance with specific timing requirements.
The consent orders also alleged the violations of Regulation Z and the FTC's MAP rule were themselves violations of the Consumer Financial Protection Act.
The respondent lenders agreed in the consent orders to certain conduct provisions, such as conducting a review of their advertisements and developing a compliance program. Additionally, each respondent lender agreed to pay a civil money penalty. The largest penalty was a $645,000 penalty imposed on Prime Choice Funding, Inc. The smallest penalty was a $50,000 penalty imposed on Hypotec, Inc. The average of all 8 civil money penalties was $330,625.
These actions remind the financial services industry of the importance of compliance with Regulation Z's advertising requirements, and the risk of UDAAP compliance violations if credit unions or other financial institutions include deceptive and misleading statements or representations in their advertisements. Credit unions wanting to refresh their knowledge of advertising requirements may want to check out NAFCU's Credit Union Compliance Advertising Guide, which is free to NAFCU members.
About the Author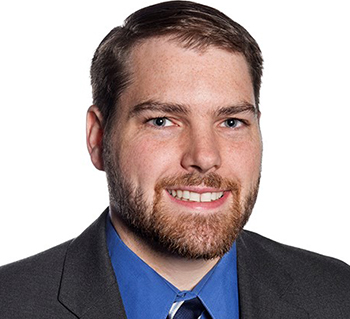 Nick St. John, was named regulatory compliance counsel in March 2020. In this role, Nick helps credit unions with a variety of compliance issues.
Read full bio