CFPB Issues 2020 Annual Complaint Report
On March 24, 2021 the CFPB published its annual report summarizing the kinds of complaints consumers made throughout the prior year. The report is generally divided into two broad categories – complaints that relate to COVID-19 issues, and complaints that are part of trends that predate the pandemic. These compliant reports can be useful to review for a couple of reasons. One, the CFPB indicated its intent to take enforcement action against those entities that are not compliant with COVID-19 related guidance and requirements such as those stemming from the Coronavirus Aid, Relief, and Economic Security Act (CARES Act). Two, complaints can sometimes inform where possible problems or concerns may lie. The bureau has historically used consumer complaints, as well as supervisory and enforcement trends, to inform future rulemaking efforts. Given the change in leadership at the CFPB and the expectation of moving to a more regulatory environment, sometimes these reports can hint towards future priorities.
The CFPB received about 542,300 consumer complaints in 2020 – significantly more than the 352,400 received in 2019 and 329,800 in 2018. The majority of the complaints last year related to credit or consumer reporting (59%), followed by debt collection (15%), credit cards (7%), deposit accounts (6%) and mortgages (5%).
In terms of consumer reporting, this year's total complaints represented a 107% increase as compared to 2019. While the bureau attributes some of this increase to COVID-19 related issues, the upward trend in FCRA complaints predates the pandemic. However, most complaints in 2020 related to inaccurate information in reports supplied by the three largest Nationwide Credit Reporting Agencies (NCRAs) – Experian, Equifax, and TransUnion – and many related to identity theft issues.  Many complaints were specifically about the NCRAs – over 246,00 or 44% of the total complaints received (leaving only 15% of the year's FCRA complaints about entities other than the NCRAs). The FCRA requires the bureau to issue an annual report specific to complaints about NCRAs. While this complaint report is typically the way the CFPB meets this requirement, given the number of complaints for 2020 specific to the NCRAs, the bureau will release a separate report later in 2021 to provide "a more robust analysis" of the NCRA-specific consumer complaints. One topic the CFPB flagged that may be relevant, were reports that some consumers' credit scores dropped after entering a forbearance plan as well as reports that mortgages were reported as impacted by COVID-19 despite the borrowers being in good standing.
Debt collection was the second largest category of complaints, with most of those stemming from credit card debt or "other" debt, a catch-all used for debt that does not fit into other established categories and can include things like phone bills, health club membership or utilities. The most common type of complaint related to collectors attempting to collect debts that were not owed, often because the debt was related to identity theft. Servicemembers were more likely to complain about debt collection than other consumers, with more of those complaints relating to mortgages and auto loans.
The third largest category of consumer complaints related to credit card accounts, with complaints increasing around the time the COVID-19 pandemic was declared a national emergency. Some complaints focused on consumers' inability to get refunds for travel-related purchases, others involved borrowers' attempts to work out alternative repayment or deferment options after being negatively impacted by the pandemic. Some complaints indicated late fees were assessed even when consumers were enrolled in deferral programs, others indicated credit limits were reduced or their accounts were closed for inactivity, perhaps as some lenders worked to manage portfolio risks.
Other products represented a much smaller portion of complaints, but one item of note is that more complaints addressed virtual banking. As the use of online access rose during the pandemic, some consumers reported issues accessing their accounts or delays in online payments. The report does not indicate possible causes of these issues – most financial institutions responded by pointing to the terms and conditions, agreements, and disclosures relative to the account. That may indicate some consumers were newer to using these services or went from infrequent users to relying more on online services and had to adjust.
Finally, mortgage complaints were largely about repayment challenges. Noting that many mortgages were eligible for a forbearance under the CARES Act or similar state-level protections, the CFPB reported that complaints provided "some evidence" that these protections "had their intended effect" because the frequency in complaints about difficulty paying tapered off shortly after the implementation of the CARES Act.   
About the Author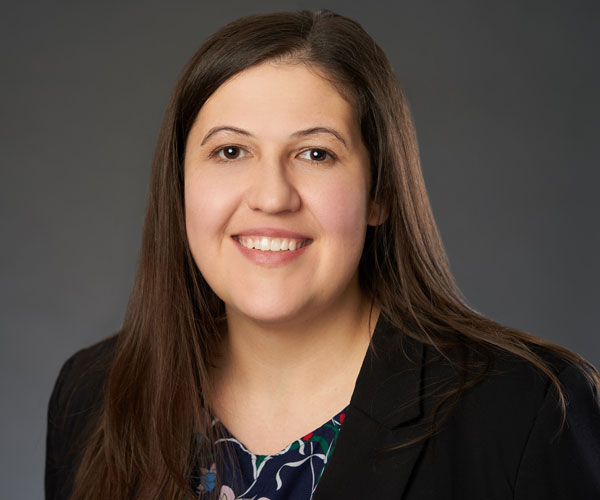 Brandy Bruyere, NCCO was named vice president of regulatory compliance in February 2017. In her role, Bruyere oversees NAFCU's regulatory compliance team who help credit unions with a variety of compliance issues.
Read full bio