CFPB Issues Guidance on TRID, Rescission, and Providing Appraisals
On April 29, 2020,  some may have seen that the CFPB announced two actions that aimed to make it easier for consumers facing financial emergencies to access mortgage credit more quickly. One is an interpretative rule relative to the TILA/RESPA integrated disclosures (TRID) and Regulation Z's rescission rules and the other is a FAQ on the appraisals/valuations rule found in Regulation B.  Here's a brief summary of these actions.
Regulation Z – TRID and Rescission
This interpretative rule became effective on May 4, 2020 and addresses some key timing requirements that impact many mortgage loans. As a reminder, TRID requires that the Loan Estimate is delivered or placed in the mail no later than seven business days before consummation, and the Closing Disclosure be received no later than three business days before consummation. Regulation Z also requires credit unions to provide at least three business days for borrowers to rescind certain mortgage transactions that are secured by the borrower's principal dwelling. For a refresher on what days are "business days" under Regulation Z, check out this old NAFCU Compliance Blog post.
However, the rule contains certain exceptions to these waiting periods if the borrower has a "bona fide personal financial emergency." This term has generally had a vague definition in the rule itself, and many had asked whether these timing requirements could be more flexibly applied for borrowers impacted by COVID-19. The interpretative rule indicates that these waiting periods could be modified if some conditions are met:
The member determines that the credit is needed to meet a bona fide personal financial emergency,
The member gave a brief statement of their emergency that identifies a financial need that is due to the COVID-19 pandemic, and
The emergency requires consummating the transaction before the end of the TRID waiting period or the end of the rescission waiting period.
The interpretative rule goes on to clarify that this does not create an obligation to notify borrowers of their ability to use this modification and waiver option. However, the CFPB is encouraging credit unions "to consider voluntarily informing consumers" if the consumer has a need to obtain funds due to COVID-19 before the end of a particular waiting period.
The interpretive rule also addressed whether COVID-19 constitutes a changed circumstance under the TRID rule. Generally, if there has been a "changed circumstance" such as a "war or natural disaster," a revised Loan Estimate could be issued to reflect changes in settlement charges due to that underlying circumstance. More information on the basics of revised Loan Estimates can be found in past NAFCU Compliance Blog posts here and here.
Again, some had asked about whether COVID-19 might represent a charged circumstances where a revised Loan Estimate could be provided to show changes in settlement costs. The CFPB determined that COVID-19 is an extraordinary event beyond the control of either party to the loan. As a result, credit unions could use revised estimates for determining whether the Loan Estimate was made in good faith, "if the COVID-19 pandemic has affected the estimate of such settlement charges." The example given by the CFPB was appraisal costs rising as compared to estimates due to a shortage in appraisers. Keep in mind though that section 1026.17(c) of Regulation Z requires estimates be made on the "best information reasonably available" so the rule does require using reasonable estimates of costs as well.
Regulation B Appraisals/Valuations Rule
In a separate FAQ document, the CFPB also addressed the appraisal rule found in section 1002.14 of Regulation B. Generally, this rule applies to applications for credit that will be secured by a first lien on a dwelling. The rule requires credit unions to provide a copy of appraisals or other written valuations developed in connection with their application "promptly upon completion, or three business days prior to consummation," whichever is earlier. The bureau received many questions about whether there was flexibility here in light of COVID-19. The FAQ document reminds lenders that applicants can waive the requirements of the rule and this waiver can be made either orally or in writing. Keep in mind that NCUA has its own rule that requires federal credit unions to make appraisals "available" to "requesting" applicants for subordinate liens on dwellings, found in section 701.31(c)(5). This rule does not have particular timing requirements, although must be available for at least 25 months after the FCU provided the applicant notice of the action taken on their application.
About the Author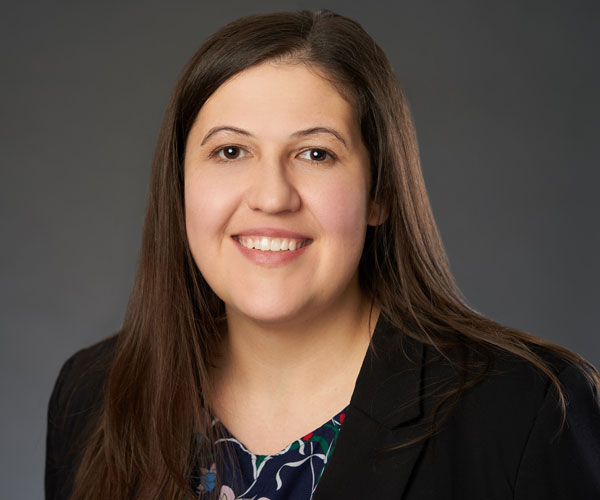 Brandy Bruyere, NCCO was named vice president of regulatory compliance in February 2017. In her role, Bruyere oversees NAFCU's regulatory compliance team who help credit unions with a variety of compliance issues.
Read full bio