CFPB Issues Mortgage Servicing FAQs; NAFCU Regulator Response Tracker
In the evening on Friday April 3, 2020 the CFPB published some frequently asked questions on the interplay of mortgage servicing rules and modifications related to COVID-19. While the Bureau cautioned that the FAQs are not a replacement for reviewing applicable provisions in Regulations X and Z, it helps provide some clarity as credit unions implement forbearance requirements from the CARES Act, applicable state rules, or otherwise help their members who have been impacted by COVID-19. Here are a few key takeaways.
As a reminder, if a credit union offers loss mitigation options, section 1024.41 of Regulation X generally requires that credit unions collect a complete loss mitigation application to evaluate a borrower for options like loan modifications. Section 1024.41(c)(2)(iii) has certain exceptions for short-term loss mitigation options. Many credit unions had questions about how these rules would interplay with offering COVID-19 loan modifications, and the CFPB provided some answers.
Question 1 in the CFPB's FAQs indicated that the a mortgage forbearance under the CARES Act (more info in this Compliance Blog post) qualifies as a "short-term repayment forbearance program." This means that credit unions could offer a short-term forbearance or repayment plan without first collecting a full loss mitigation application. Question 2 states that a payment forbearance is generally a loss mitigation option, and that multiple short-term payment forbearance programs can be considered short-term under the rule. The example the Bureau provided is reflective of the CARES Act requirement to offer one 180-day forbearance for certain federally backed mortgage loans, with the option of a second 180-day forbearance afterwards. The FAQs also clarifies that credit unions can offer loss mitigation options to borrowers who have not submitted an application at all.
Question 3 refers to the requirement to provide multiple communications to borrowers that have been offered a short-term forbearance. This includes two separate written notices specific to short-term plans. One includes details such as specific payment terms, the duration of a short-term program and the option to submit a full loss mitigation application. The second notice is required if a borrower is still delinquent near the end of the forbearance program. The CFPB noted that a credit union "generally still has to comply" with applicable notification requirements but could add language to various notices indicating that a forbearance is due to the CARES Act or COVID-19 if applicable. However, the Bureau pointed to a joint statement from regulators on examination for compliance with the  mortgage servicing rules, which NCUA joined. NCUA will take a "flexible supervisory and enforcement approach" when examining for compliance with these provisions during the COVID-19 emergency.
Question 4 also addresses the loss mitigation rule's requirement to exercise reasonable due diligence to secure a completed loss mitigation application from a borrower who has been offered a short-term repayment plan. The CFPB indicated this requirement still applies, but a servicer can "suspend" such efforts while a borrower is performing under a short-term payment forbearance such as the one created under the CARES Act.
Keep in mind that small servicers are exempt from some of the mortgage servicing rules, including many of the loss mitigation provisions. This is detailed in another FAQ in the guidance and discussed briefly in this NAFCU Compliance Blog post. For more information on short-term loss mitigation provisions, the Bureau also pointed to Chapter 13 of its Small Entity Compliance Guide for the mortgage servicing rules and Chapter 3 of this guide has more discussion about small servicer exemptions.
The FAQs also answer several questions about the following provisions: early intervention, continuity of contact, payoff statements, and annual escrow statements. We will address some of these in a future blog post but overall, the FAQs are worth reviewing in full for credit unions that are mortgage servicers.
Regulator Response Tracker. You may have noticed that multiple regulators are issuing guidance right now in response to COVID-19. This can be a lot to keep track of. To help you, NAFCU has created a regulator response chart that summarizes different actions taken by agencies like the CFPB and NCUA. We are updating it with some regularity as well so revisit this link periodically for updates.
About the Author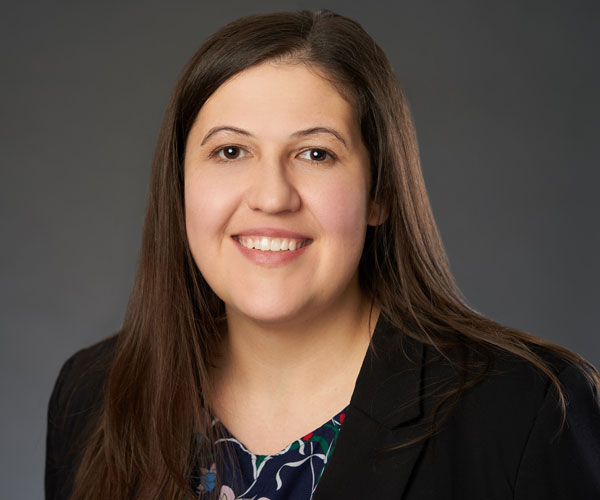 Brandy Bruyere, NCCO was named vice president of regulatory compliance in February 2017. In her role, Bruyere oversees NAFCU's regulatory compliance team who help credit unions with a variety of compliance issues. She also writes articles for NAFCU publications, such as the NAFCU Compliance Blog.
Read full bio