CFPB Issues Resources on LIBOR Transition
When NCUA issued its 2020 supervisory priorities, one item of note was preparing for the end of London Inter-bank Offered Rate (LIBOR). We blogged about this and briefly covered the topic in an article for our Compliance Monitor (member only). Now there are some new resources and a proposed rule from the CFPB on this issue.
The United Kingdom's Financial Conduct Authority has announced that it can no longer guarantee the reliability of LIBOR beyond 2021. Currently, LIBOR is used an indicative measure of the average interest rate at which major global banks could borrow from one another and often tied to consumer loan rates. Although not all credit unions rely on LIBOR as an index for variable rate loans, some do and Regulation Z has limitations for changing an underlying index on products. In the FAQ document, the bureau summarized various provisions that may come into play. For closed-end products, this includes:
Adjustable-rate mortgage origination disclosures under section 1026.19(b)(2);

Refinancing provisions under section 1026.20(a) which would determine whether entirely new account opening disclosures, transaction disclosures, and a new ability to repay/qualified mortgage determination is required, depending on the product type (mortgages, private student loans, vehicle loans, etc.). More information on what is a refinancing can be found in this NAFCU Compliance Blog post).
For open-end products, there are particular rules for credit cards that, if using LIBOR as an index, could present challenges. This includes the limitations on changing the index used to determine the annual percentage rate (APR) under section 1026.5(b)(2), the requirement to provide 45 days advance written notice for certain changes in terms under section 1026.9(c)(2), and periodic reevaluations of rate increases under section 1026.59. Similarly, HELCOs have limitations that generally prohibit making certain changes under section 1026.40(f), and there are particular requirements for changing an index used for a variable rate account, identifying a similar replacement index, change in terms notices, etc.
Overall, if a credit union does have any loan products in its portfolio that still rely in LIBOR, the FAQ document is a good starting point to review potential regulatory obligations for moving to a new index in the future.
To facilitate issues that could arise from the cessation of LIBOR, the CFPB also proposed a rule to amend parts of Regulation Z that may be impacted. The bureau created an unofficial redline of the proposed changes, which is always appreciated as it helps reflect how the changes would fit into the broader regulatory framework.  
While changes to HELOCs is rather limited, the rule does allow a lender to change to a new index if the original index "becomes unavailable" or "is no longer available." Between this and the particular rules relating to credit cards, in the preamble to the proposal, the CFPB indicated it is aiming to provide "a detailed roadmap for HELOC creditors and card issuers to choose a compliant replacement index for the LIBOR index." The proposal also indicates that, on or after October 1, 2021, even if the credit union switched to an index that resulted in a reduction in the finance charge for an open-end account, notice would be required under section 1026.9(c) (15 days for home-secured; 45 days for not home-secured). The proposal also includes sample model forms for ARM notices.
Finally, the Consumer Handbook on Adjustable Rate Mortgages (CHARM booklet) was updated to remove references to LIBOR. Also of note, the booklet is now more reflective of the TRID rule, and is much shorter than before – 13 pages instead of 41.
If your credit union still has products tied to LIBOR, these items are worth reviewing. NAFCU will seek comments from members to share with the CFPB as part of the rulemaking process, and will issue a Regulatory Alert for members soon.
About the Author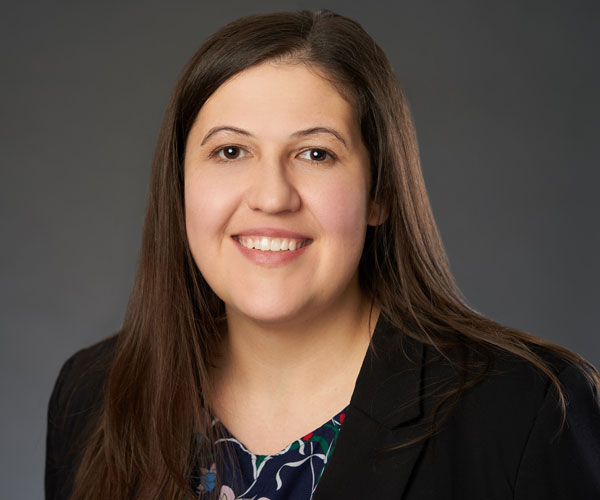 Brandy Bruyere, NCCO was named vice president of regulatory compliance in February 2017. In her role, Bruyere oversees NAFCU's regulatory compliance team who help credit unions with a variety of compliance issues.
Read full bio