CFPB Opens Inquiry into "Buy Now, Pay Later" Credit Plans
We're definitely cruising through January, with only one week left of the first month of 2022.  It's been a busy month, both personally and professionally.  On a personal note, my husband and I closed on our first house on Friday afternoon!  We had been under contract since the end of November, so it's been quite the waiting game.  The house needs some work, so we will have plenty to keep us busy for the rest of the winter, but we are so excited to finally have separate office spaces, instead of both trying to work from the living room of our one bedroom apartment.  While not quite so close, the last 2 years have felt something like this: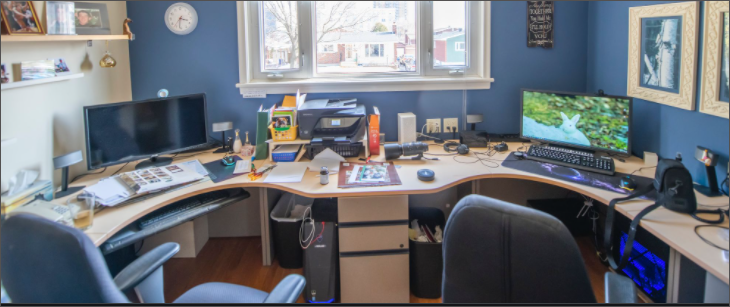 The CFPB also began a new project at the end of 2021, when it issued orders in December to various companies offering "buy now, pay later" (BNPL) credit programs to collect information on the risks and benefits of the loans.  The orders went to Affirm, Afterpay, Klarna, PayPal, and Zip.  CFPB Director Rohit Chopra likened the BNPL model as "the new version of the old layaway plan, but with modern, faster twists where the consumer gets the product immediately but gets the debt immediately, too."
The press release on the inquiry notes that "the law requires that the CFPB monitor consumer financial markets and enables the agency to require market players to submit information to inform this monitoring."  It is expected that the bureau will publish its findings from the BNPL inquiries to "illuminate the range of these consumer credit products and their underlying business practices."
The CFPB is specifically looking for information about the following:
Accumulation of Debt
The bureau appears concerned with how easily consumers may utilize BNPL for more than just the "occasional big purchase," which could lead to consumers spending more than they can afford.  BNPL providers have user-friendly mobile apps and web browser plug-ins, potentially making it easier to give in to shopping temptations even if the consumer already has "multiple purchases. . . with multiple companies," making it more difficult to keep track of when payments are scheduled and to ensure that there is enough money to cover all the payments.  In the event of a consumer not having enough money in his/her account, the consumer may then be subject to additional fees/charges by not only the BNPL provider, but also the member's credit union.  Questions on this topic can be found in Sections A and B of the sample order.
Regulatory Applicability
The CFPB is also concerned that some BNPL companies may not be adequately aware of which consumer protection laws apply to their loans.  Questions in Section C of the sample order seeks information about user disclosures and state licensing requirements.  Question 15 asks BNPL providers to describe and provide all of their agreements and disclosures, describe and provide all payment reminders, and to describe the user checkout process, including screenshots.  Question 16 asks BNPL providers about any state licenses, registrations, notifications, or certifications for all types of lending, retail installment contracts, money transmission, or remittances, and requests copies of any that apply.
The press release notes that "many BNPL companies do not provide dispute resolution protections available to users of other forms of credit, like credit cards," and also notes that different late fees and policies may apply, depending on the particular rule(s) the lender is following.  Questions in Section D of the sample order asks about user contacts and demographics, including questions regarding certain user contacts about potential complaint issues.
Data Harvesting and Monetization
Lastly, the bureau is concerned that BNPL providers have access to their customers' payment histories, and how that information will be used and/or monetized.  Questions in Sections E and F seek to gather information on these topics, including the kinds of data generated from product use and how the companies combine and use that data along with externally-sourced data. 
On the same day the bureau issued the press release and sample order regarding the BNPL inquiry, it also published a blog post for consumers with information on what to know before they buy (now, pay later) over the holiday season.  The blog discusses potential BNPL fees they wouldn't otherwise be obligated to pay, potentially complicated returns, fewer consumer protections than credit cards, and the credit score impact of BNPL loans.
About the Author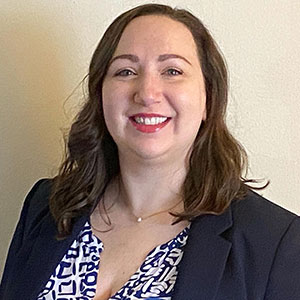 Rebecca Tetreau joined NAFCU as regulatory compliance counsel in February 2021.  In this role, Rebecca helps credit unions with a variety of federal regulatory compliance issues.
Read full bio