CFPB Proposes Change to HMDA HELOC Threshold, Releases HMDA Loan Scenarios; Rulemaking Agendas Updated
NAFCU has been working on issues with HMDA implementation on Capitol Hill and now we are seeing some results. As background, back in June Senators Mike Rounds and Heidi Heitkamp proposed legislation to change the reporting thresholds under HMDA, following up on with a letter to CFPB Director Cordray on the same issue. On July 10, 2017 Director Cordray responded to the Senators' letter indicating that the bureau was considering increasing the threshold for reporting open-end mortgages from 100 loans to 500 loans over a two year lookback period. For a little more information on HMDA thresholds for reporting, check out this blog or for a detailed overview, NAFCU members can access this article with their log in.
On July 14, 2017 the bureau issued its proposal with comments due by July 31, 2017 indicating that the CFPB may intend to move quickly on this action. The CFPB indicated that this is temporary at least for the time being while the bureau investigates what the appropriate threshold should be for reporting open-end dwelling secured loans:
The Bureau has heard concerns that, in setting the open-end transactional coverage threshold at 100 transactions, the Bureau set it too low. The Bureau is now proposing to increase that threshold to 500 or more open-end lines of credit for two years (calendar years 2018 and 2019). During that period, the Bureau will reconsider the open-end transactional coverage threshold: This temporary increase would allow the Bureau to do so without requiring financial institutions originating fewer than 500 open-end lines of credit per year to collect and report data with respect to open-end lending in the meanwhile.
Note, this proposal would not change the low reporting threshold for closed-end dwelling secured loans, which is set at 25 such loans under HMDA. NAFCU will submit comments on this proposal.
HMDA Loan Scenarios. On July 19, 2017 the CFPB released a set of hypothetical transactions as an additional tool for complying with upcoming changes to HMDA. Three different scenarios are covered: single-family closed-end purchase loans, non-natural person, multifamily purchase loans, and open-end lines of credit. The scenarios include data mapping samples based on the loan scenarios presented as storylines, with assumptions made "for the sake of simplicity and continuity," but may help credit unions make some determinations as to how to report some data points. The CFPB also made some changes to the documents on its Resources for HMDA Filers page.
Spring Rulemaking Agendas Released. The "Spring" 2017 rulemaking agendas are now available. While these documents are usually updated in late May, there was a bit of a delay this year, perhaps due to having a new administration. It may be helpful to compare the Fall 2016 agendas to the Spring 2017 agendas for an indication on priorities given the changes in Washington. NCUA's Fall 2016 Agenda is available here, and Spring 2017 here. The CFPB's Fall 2016 agenda is here, and Spring 2017 agenda here.
About the Author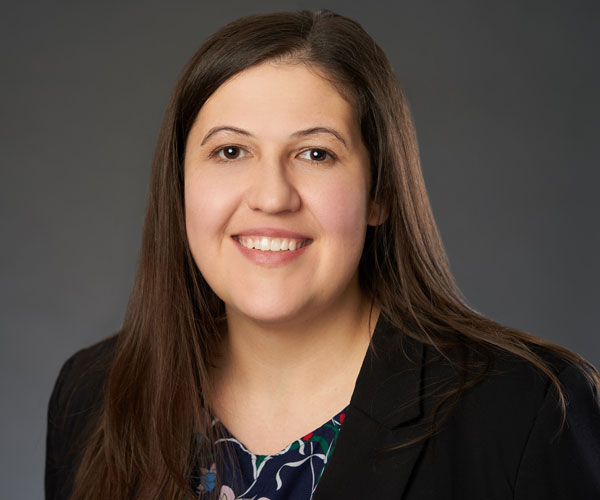 Brandy Bruyere, NCCO was named vice president of regulatory compliance in February 2017. In her role, Bruyere oversees NAFCU's regulatory compliance team who help credit unions with a variety of compliance issues.
Read full bio