CFPB Proposes Reg B Amendments Given Interplay with HMDA; Regulatory Compliance School Kick Off
It seems unkind to start Monday morning off with something relating to the Home Mortgage Disclosure Act (HMDA), but we had to fit this one in sometime and today's the day.
On March 24, 2017 the CFPB published proposed amendments to Regulation B that would "facilitate compliance with [HMDA], to add certain model forms and remove others… and to make various other amendments to Regulation B and its commentary to facilitate the collection and retention of information about the ethnicity, sex, and race of certain mortgage applicants." This is in addition to a notice issued in September 2016 that approved use of the 2016 Uniform Residential Loan Application (URLA) for collecting information relating to ethnicity and race under HMDA. In fact, one of the proposed amendments would incorporate the 2016 URLA into the appendix of model application forms, replacing the 2004 version of the URLA.
First, let's start with why this kind of rule alignment is necessary. Section 1002.5 of Regulation B addresses limitations for requesting information regarding an applicant's race, color, religion, national origin, or sex:
"(a) General rules—
(1) Requests for information. Except as provided in paragraphs (b) through (d) of this section, a creditor may request any information in connection with a credit transaction. This paragraph does not limit or abrogate any Federal or state law regarding privacy, privileged information, credit reporting limitations, or similar restrictions on obtainable information.
(2) Required collection of information. Notwithstanding paragraphs (b) through (d) of this section, a creditor shall request information for monitoring purposes as required by §1002.13 for credit secured by the applicant's dwelling. In addition, a creditor may obtain information required by a regulation, order, or agreement issued by, or entered into with, a court or an enforcement agency (including the Attorney General of the United States or a similar state official) to monitor or enforce compliance with the Act, this part, or other Federal or state statutes or regulations.
[…]
(b) Limitation on information about race, color, religion, national origin, or sex. A creditor shall not inquire about the race, color, religion, national origin, or sex of an applicant or any other person in connection with a credit transaction, except as provided in paragraphs (b)(1) and (b)(2) of this section…." (Emphasis added.)
The rule goes on to discuss situations where requesting this kind of information may be permitted for conducting certain self-testing functions under section 1002.15.  Of course, Regulation C (HMDA) requires collection of some of this data, which is discussed in the staff commentary to section 1002.5(a):
"Paragraph 5(a)(2).
[…]
2. Information required by Regulation C.Regulation C generally requires creditors covered by the Home Mortgage Disclosure Act (HMDA) to collect and report information about the race, ethnicity, and sex of applicants for home-improvement loans and home-purchase loans, including some types of loans not covered by §1002.13 [which allows collection for purchases and refinancings of dwelling secured loans that will be the applicant's principal residence]."
While Regulation B allows collecting information that is otherwise prohibited in order to comply with HMDA the rule uses terminology that does not align with the amended version of HMDA and the proposal addresses these kinds of issues. The proposal would also add section 1002.5(a)(4) which would set forth "other permissible collection of information" to allow credit unions to collect this kind of data even if not subject to HMDA reporting. For example, a credit union that submitted HMDA data in any of the past 5 years, but is not currently a "financial institution" under HMDA would be permitted collect information for HMDA covered loans. The proposal would also amend section 1002.13(b) to give credit unions the option to allow applicants to self-identify using the specific race and ethnicity categories required by HMDA.
The actual text is pretty technical so for those working on HMDA compliance at a credit union, it may be worth taking a look at the specific language in the proposal. The CFPB is accepting comments on the proposal, so if it seems something is missing, please let us know.
Compliance School Kicks Off Today. NAFCU's compliance team will be at our spring Regulatory Compliance School this week working with a great group of credit union professionals who are seeking or renewing their NCCO designation. Our email and phone responses may take a bit longer than usual, but we will still be responding to members throughout the week. Thanks for your understanding!
About the Author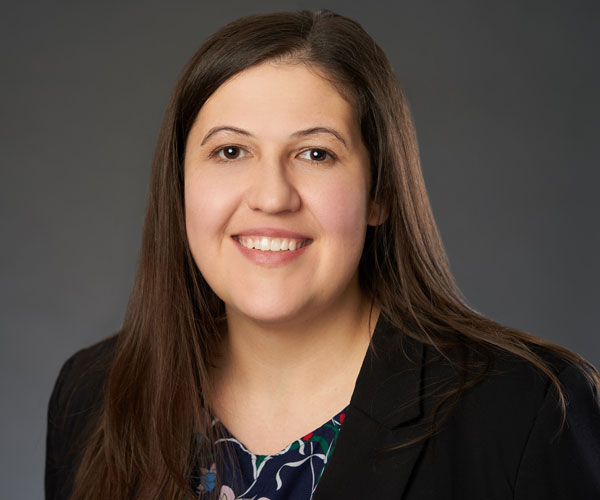 Brandy Bruyere, NCCO was named vice president of regulatory compliance in February 2017. In her role, Bruyere oversees NAFCU's regulatory compliance team who help credit unions with a variety of compliance issues.
Read full bio