CFPB Releases Proposed Rule on Credit Card Late Fees
As we blogged about last November, the CFPB is on a quest against "junk" fees. So far, this has included regulatory enforcement actions, guidance on surprise overdraft fees, and guidance on depositor fees. Recently, the CFPB has found a new "junk" fee.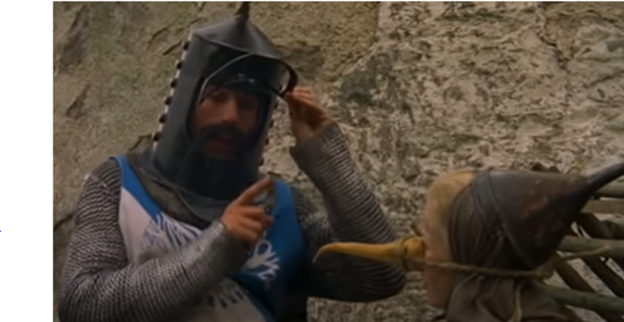 On February 1st, the CFPB published a proposed rule to limit credit card late fees by amending Regulation Z, section 1026.52(b).
Current Law
Section 1026.52(b) places limitations on penalty fees that a card issuer can charge by either basing the fee off of estimated costs or by using a safe harbor amount. Section 1026.52(b)(1)(i) permits a card issuer to base a penalty fee on a "reasonable proportion of the total costs incurred by the card issuer as a result of that type of violation." However, under section 1026.52(1)(ii) a card issuer may instead set a penalty rate using a safe harbor. For non-sequential violations, the regulation permits a penalty fee of $30. However, if the card issuer previously imposed a fee for the same violation, during the same billing cycle or within the last six billing cycles, the card issuer may charge a fee of $41.
Furthermore, the penalty fee limitations are adjusted for inflation. As noted in the commentary, the previous fee limitations were $29 and $40 for single violations and multiple violations, respectively.
Proposed Rule
The proposed rule plans to amend several parts of section 1026.52(b). First, the proposal would reduce the safe harbor, for late fees, from $30 to $8. The proposed rule also removes, the higher safe harbor amount for multiple violations. According to the CFPB, this limitation would "be sufficient for most issuers to cover collection costs incurred as a result of late payments."
Second, the proposed rule would eliminate the annual inflation adjustment for the late fee safe harbor amount. Third, the late fees would not be permitted to exceed 25% of the required minimum payment. The current rule permits a late fee to be 100% of the required minimum payment.
The CFPB also proposes a change to the method of cost analysis under section 1026.52(b)(i). The CFPB's proposal would prevent a card issuer from considering collection costs incurred after a debt has been discharged when calculating the "total costs incurred by the card issuer as a result of that type of violation." For those of you who don't know, charging off a loan does not affect the legal obligation between a card issuer and the cardholder. A "charge-off" is merely an accounting term that means that a creditor believes that it is unlikely to collect a debt. As a sizeable portion of collection costs occur when a debt is sent to an outside collection agency/law firm, credit unions may want to review whether credit card loans sent to a collections firm are already charged off.
Next Steps
NAFCU has previously written to the CFPB, flagging potential consequences that limitations on late fees may have. Be on the lookout for a NAFCU Regulatory Alert that will be published later this week. Furthermore, NAFCU will continue its strong advocacy against this proposed rule and will be submitting a comment letter and urging the CFPB to convene a SBREFA panel to ensure credit unions and their members do not lose access to safe, affordable credit options. Credit unions may also submit comments on this proposed rule by any of the following methods:
·       Federal eRulemaking Portal: https://www.regulations.gov. Follow the instructions for submitting comments.
·       Email: 2023-NPRM-CreditCardLateFees@cfpb.gov. Include Docket No. CFPB-2023- 0010 or RIN 3170-AB15 in the subject line of the message.
·       Mail/Hand Delivery/Courier: Comment Intake—2023 NPRM Credit Card Late Fees, c/o Legal Division Docket Manager, Consumer Financial Protection Bureau, 1700 G Street, NW, Washington, DC 20552. Because paper mail in the Washington, DC area and at the Bureau is subject to delay, commenters are encouraged to submit comments electronically.
Comments must be submitted on or before April 3rd or 30 days after the proposed rule appears in the Federal Register. Credit unions can also contact Ann Petros (APetros@nafcu.org), NAFCU Vice President of Regulatory Affairs, with any comments or concerns regarding the proposed rule.
Credit unions may also want to note that the proposed rule states that "the Bureau's proposed changes to the restrictions in § 1026.52(b) are limited to late fees at this time, although the Bureau seeks comments on whether the proposed amendments should apply to other penalty fees." Based on this, it appears that credit card late fees are not the end of the line for the CFPB. However, NAFCU will continue to monitor for any further updates in the CFPB's quest against "junk" fees and will notify credit unions immediately.
If there are any other questions or concerns relating to these recent CFPB updates, please do not hesitate to contact NAFCU's compliance team at compliance@nafcu.org.
---------------------------------------------
$300.00 savings on Online Compliance Training Subscriptions: Master the most challenging areas of CU compliance—all accessible by your entire credit union staff 24/7/365. Industry experts cover the hottest topics in a fast, convenient way. Subscribe now and use code NEWYEAR by February 28 to save.
About the Author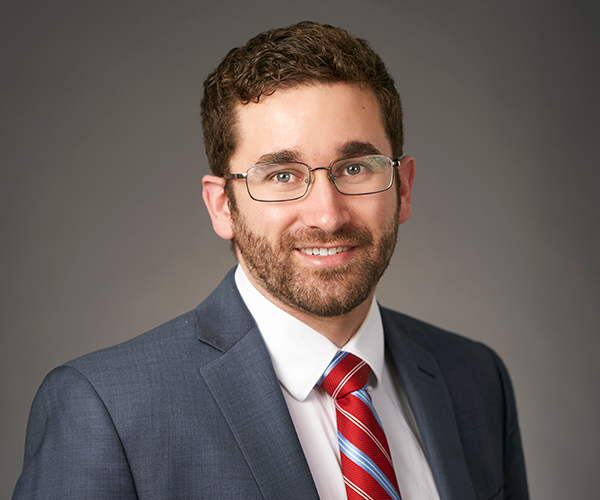 Keith Schostag joined NAFCU as regulatory compliance counsel in February 2021. In this role, Keith assists credit unions with a variety of compliance issues.
Read full bio