CFPB Releases Report Documenting Rural Banking Issues
The Consumer Financial Protection Bureau (CFPB) recently issued a report titled, Data Spotlight: Challenges in Rural Banking Access (report), documenting the challenges rural communities in America face relating to access to financial services. The CFPB report highlights several points such as reliance on physical branches and smaller financial institutions by rural areas, credit invisibility, and the use of non-bank credit. The CFPB has launched a rural initiative to respond to specific needs of rural America. The CFPB will also conduct roundtables with stakeholders—both in-person and online, and work with the U.S. Department of Agriculture, Housing and Urban Development, and Treasury along with other agencies. This report focuses on the demographic and economic picture of rural America and the effects this picture has on access to financial services and the overall financial health of Americans in non-metro areas. Let's look at the key points of the report.
"Access to credit for farms and small businesses is essential to the economic health of rural communities and rural employment"
In the report, the CFPB reports the number of farms has decreased from 6.8 million in the U.S. in 1935 to only 2 million remaining today. The report highlights the reliance many farmers have on the use of credit to buy farming products and supplies such as seeds, fertilizer, machinery, and livestock. While many farmers rely on credit to purchase farming inputs, the report documents how many farmers have had issues accessing lending "on fair terms" and how women and racial minorities have also faced mistreatment. Farmers seeking credit "disproportionately depend on loans from small community banks, which constitute[s] 70% of agricultural lending from all commercial banks." This section of the report underscores the importance of credit to rural communities. The report emphasizes the reliance small businesses have on access to credit and the reliance rural communities have on small businesses for employment, highlighting how the health of rural communities is implicitly connected to the access to credit and other financial products.
"Rural communities have lower incomes and higher poverty rates than the rest of the country and significant issues making ends meet"
According to the report, the population in rural areas tends to be older with lower incomes, living in areas with higher rates of poverty. The CFPB identifies medical debt as a leading cause of financial hardship. The report finds one in five U.S. households have past-due medical debt. The report details the impact medical debt may have on the individual.
"Rural Americans depend on physical bank branches and smaller banks more than the rest of the country, have less access to the internet and online banking options, and are more likely to live in banking deserts"
There is a large demand for physical banking infrastructure in rural America as "rural customers visit bank tellers at nearly double the rate of urban and suburban customers." When rural households were canvassed in 2019, "nine in 10 rural households visited a branch, and about four in 10 rural households visited 10 or more times each year." The CFPB identifies the lower rates of high-speed internet access as a potential explanation for the higher rates of physical branch visitations in rural areas than in urban and suburban areas. The CFPB also finds that rural customers who visit a branch are "more likely to [visit] a smaller community bank or credit union." However, these banking relationships are becoming harder to maintain as the number of community branches decline as a result of mergers, leading to an increase in the number of "rural banking deserts."
When asked by the CFPB to discuss the benefits of physical branch access, stakeholders at a roundtable identified several important benefits of physical branching. The stakeholders felt physical branches of credit unions and smaller community banks better serve the local economies because of their local knowledge and long-standing relationships. The stakeholders also argued a larger financial institution's underwriting approach may leave rural Americans' credit needs not met. The stakeholders also discussed the important contributions the leadership of these financial institutions make in the community.
"Rural people are less likely to have credit scores and more likely to use non-bank credit, resulting in rural consumers paying more for credit"
The report also documents that rural areas have a higher rate of consumers with no credit records maintained by one of the three nationwide consumer reporting agencies. A lack of a credit record with a nationwide consumer reporting agency may harm the consumer. For example, the report discusses how a lack of a credit record may make it more "difficult[] accessing credit when they need it, such as to fill short term income gaps, recover from weather emergencies, or to pursue new opportunities." The CFPB report finds the lack of a credit record with a nationwide consumer reporting agency cuts across all income levels within the rural population, writing "CFPB research has found that rural communities at every income level have higher rates of consumers without credit records maintained by the NCRAs [national credit reporting agency] than comparable communities in other geographic areas." This lack of credit access causes rural Americans to use non-bank credit to meet their needs. Non-bank credit may come in the form of pawn shop dealings or payday loans. The lack of credit access and credit records, or as the report calls it: "credit invisibility," also has an impact on mortgage rates and mortgage payments, with the report maintaining "borrowers in completely rural counties paid higher interest rates than urban borrowers."
"Consumers in rural areas submit fewer complaints per capita to the CFPB"
The report also details how people in underserved and rural communities file fewer complaints. While complaints from these areas typically cover the same product categories as those submitted nationally, rural and underserved communities only represent 3 percent of complaints submitted. These product categories include credit and consumer reporting, debt collection, and mortgages. Prepaid cards and payday loans are the top two products connected to rural complaints.
The CFPB concludes its report, highlighting their newly launched initiative designed to address the needs of rural communities. The CFPB report is a helpful snapshot of the specific issues plaguing rural communities and how these issues affect the financial services offered to rural communities and the financial health of rural community members.
About the Author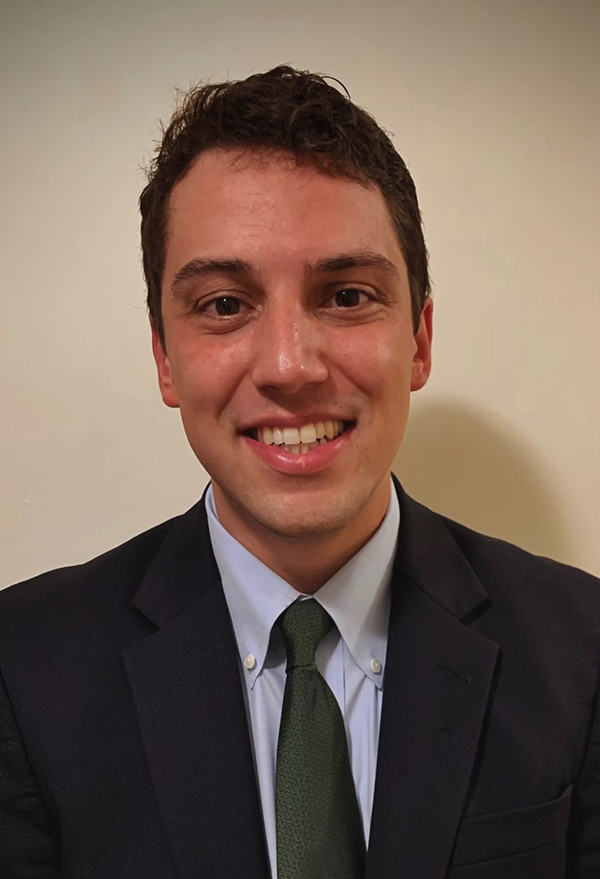 Justin joined NAFCU as a regulatory compliance counsel in August 2021. As part of the Regulatory Compliance Team, he provides daily compliance assistance to member credit unions on a variety of topics.
Read full bio