CFPB Reminds Credit Unions of States' Enforcement Powers
Credit unions are required to interact with or keep track of several different regulatory agencies. Of course, there's the National Credit Union Administration (NCUA) which charters federal credit unions, provides share insurance to all federally-insured credit unions, and which also conducts examinations and writes federal regulations which apply to credit unions. And there's also the Consumer Financial Protection Bureau (CFPB or bureau), which examines larger credit unions, in addition to writing federal regulations. The list goes on: the Financial Crimes Enforcement Network (FinCEN), the Office of Foreign Assets Control (OFAC), the Small Business Administration (SBA), the Federal Reserve, the Department of Housing and Urban Development (HUD), etc. Well, last week the CFPB published an Interpretive Rule that reminds credit unions that State agencies also have a role to play as well.
The Interpretive Rule does not actually provide any new regulatory requirements or substantive changes, but instead serves as more of a reminder of the role that state agencies can play when it comes to the financial services industry. As the rule explains, the Dodd-Frank Wall Street Reform and Consumer Protection Act (Dodd-Frank) included the Consumer Financial Protection Act (CFPA), which created the CFPB and gave the new agency certain rulemaking and enforcement powers, but section 1042 of the CFPA also gave States the ability to file a federal or state lawsuit to enforce provisions of the Act or regulations issued by the CFPB. The rule notes, however, that state agencies must consult the CFPB first, stating "State attorneys general and regulators are required to consult the Bureau before initiating an action or proceeding under section 1042."
It's been over a decade since Dodd-Frank was passed, and the Interpretive Rule describes the impact of section 1042:
"Since the CFPA was enacted, many States have relied on section 1042 to bring civil enforcement actions, on their own or in joint or coordinated filings with the Bureau, to enforce a provision of the CFPA that prohibits unfair, deceptive, and abusive acts and practices in connection with the offering or provision of consumer financial products or services. Some States have also joined the Bureau in alleging violations of the CFPA's prohibition on covered persons and service providers violating other enumerated Federal consumer financial laws, but few have pursued such claims in their own CFPB Actions."
The Interpretive Ruling then goes on to discuss "several important aspects of section 1042." First, the bureau notes that section 1042 authorizes State attorneys general (AGs) and State regulators to bring an enforcement actions against a "covered person" or "service provider" to pursue the violation "of any Federal consumer financial law," (emphasis added) including the federal prohibition on unfair, deceptive or abusive acts or practices (UDAAP). The Interpretive Rule also reminds states that some federal financial laws provide states with authority to pursue actions against an even broader group, beyond just those that fit the definition of "covered person" or "service provider."
The bureau then discusses how, in certain cases, the States may actually have broader enforcement authority under the CFPA then the CFPB itself. The rule notes that the CFPA limits the bureau's enforcement authority with respect to certain persons, such as real estate brokerages, accountant and tax preparers, employee benefit plans, persons regulated by the SEC or CFTC, certain motor vehicle dealers, and more. The Interpretive Rule notes, however, that those restrictions are limited to the CFPB and do not apply to State AGs or regulators (however, a restriction regarding merchant, retailers and sellers of nonfinancial goods or services applies to the CFPB and to State agencies).
Finally, the Interpretive Rule notes that State AGs or regulators "may bring (or continue to pursue) actions under section 1042 even if the Bureau is pursuing a concurrent action against the same entity."
So, what does this mean for credit unions? This Interpretive Rule reminds States of their ability to pursue actions under federal consumer financial laws, including the prohibition on UDAAP. While States have had that ability since the CFPA was enacted more than 10 years ago, this new Interpretive Ruling from the CFPB could embolden state AGs or credit union regulators to venture more into the realm of enforcing federal consumer financial laws or regulations. Credit unions will want to ensure their products and practices conform with federal laws and regulations, as always, but this Interpretive Rule means the price of a violation could be higher, as State AGs or regulators may also decide to take action when violations occur, even if the CFPB has already taken action for the same issue or violation.
Programming note: NAFCU is closing at noon Friday in honor of Memorial Day weekend.  There will be no Monday blog but we will be back to blogging on Wednesday, June 1st.  Stay safe and enjoy!
About the Author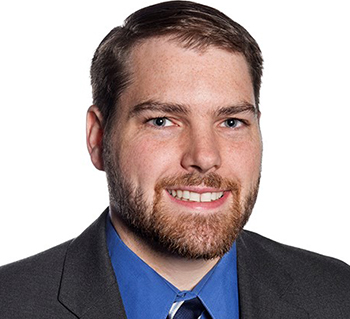 Nick St. John, was named Director of Regulatory Compliance in August 2022. In this role, Nick helps credit unions with a variety of compliance issues.
Read full bio