CFPB Summer 2020 Supervisory Highlights: Regulation E Don'ts
During this past week, there have been days with temperature highs of 65 degrees, which for this island girl has been freezing! Summer is gone, and it is officially fall, or as I prefer to call it, Spooky Season. Time to break out all my pumpkin candles, Halloween decorations, and go buy some scarfs!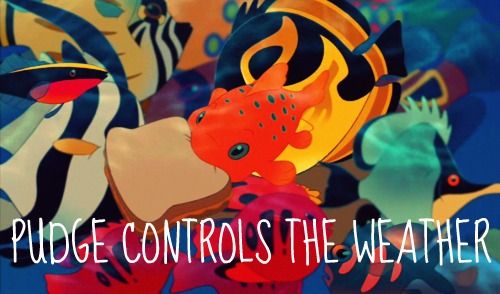 To help us celebrate the end of summer, the Consumer Financial Protection Bureau (CFPB) released their summer Supervisory Highlights, covering examinations that were completed between September and December 2019. The CFPB covered various topics, including Fair Credit Reporting Act (FCRA), debt collection, fair lending, mortgage servicing, and payday lending, but this blog will be recapping the bureaus findings related to Regulation E.
Section 1693l of the Electronic Fund Transfer Act (EFTA) states that "no writing or other agreement between a consumer and any other person may contain any provision which constitutes a waiver of any right conferred." The regulation does not allow financial institutions to require the consumer to sign any type of agreement that would infringe on any of the consumer's rights under the EFTA and Regulation E.
The bureau found that financial institutions included language in their account opening agreements that stated the consumer would cooperate with Regulation E error disputes. This cooperation included informing law enforcement and providing affidavits to the financial institution. Section 1005.11(c)(1) requires financial institutions to investigate "whether an error occurred within 10 business days of receiving a notice of error." The regulation requires financial institutions to investigate all notice of errors that meet the timing and content requirements set by section 1005.11(b). The CFPB explains that the regulation prohibits a financial institution from requiring consumers to cooperate in the investigation because by requiring the consumer to provide more information beyond what is required under Regulation E is an impermissible waiver of the consumer's right to a error investigation.
The second big Regulation E violation the bureau found was regarding a consumer's right to stop preauthorized payments. The bureau found that financial institutions were including language in their account opening agreements that stated the consumer agreed to hold the financial institutions harmless for any claims and expenses arising from honoring stop payment requests, including absolving the financial institution of any liability if they were unable to stop the payment "due to inadvertence, accident, or oversight." The bureau also found financial institutions were requiring consumers to sign stop payment request forms containing similar language.
Section 1005.10(c) states a consumer has the right to stop payment of a preauthorized transfer by notifying the financial institution "at least three business days before the scheduled date of the transfer." The regulation allows the consumer to provide notice either orally or in writing and the official interpretation specifically requires the financial institution to honor oral stop payment requests.  The CFPB explains that the regulation prohibits financial institutions from requiring a consumer to indemnify the financial institution in order to process a stop payment order, because it impermissibly waives the consumer rights to stop a preauthorized payment and it impermissibly waives the financial institution's liability.
Credit unions may want to review their account opening disclosures to ensure there is no language that would infringe on a member's right to an error resolution investigation or to stop a preauthorized transfer. Credit unions may also want to review their internal procedures to ensure they are not requiring more from a member than Regulation E requires to process stop orders or investigate error notices.
About the Author