CFPB Takes Action on CARES Act Forbearance Violation
As some of you may know, in early 2020, Congress passed the  Coronavirus Aid, Relief, and Economic Security Act (CARES Act). Under the CARES Act, borrowers with federally backed mortgage loans could obtain a 180-day forbearance by submitting a request to their mortgage servicer and affirming that they are experiencing a financial hardship during the coronavirus national emergency. During the forbearance period, servicers are prohibited from assessing fees, penalties, or interest above what would have been due under the contract had payments been timely made. A more in depth discussion can be found in this NAFCU blog. While the pandemic and CARES Act forbearances are ending, examination of lender's and servicer's conduct regarding the forbearances is not.
On November 17, 2022, the Consumer Financial Protection Bureau (CFPB) announced the filing of a consent order in an administrative proceeding against Carrington Mortgage Services, LLC (Carrington) for violations of the Fair Credit Reporting Act (FCRA), Regulation V, the CARES Act, and the Consumer Financial Protection Act of 2010. According to the order, Carrington is a mortgage servicer that "provided Forbearances pursuant to the CARES Act or Guidelines for over 115,000 borrowers."
Alleged Conduct
In the order, the CFPB alleges that Carrington engaged in the following conduct:
·       Made false or misleading representation regarding CARES Act forbearance requirements, such as:
o   Represented that consumers with a fraud alert on their account were not eligible for forbearance;
o   Represented that consumers who were paid ahead on their mortgage were not eligible for forbearance;
o   Misrepresented how long the forbearance would last;
o   Represented that consumers were required to pay late charges for monthly payments not made during the forbearance; and
o   Represented that consumers were required to make one payment of the entire amount of the monthly payments missed during the forbearance period.
·       Reported accounts as delinquent when consumers did not make payments during forbearance, even though they were current when they entered forbearance;
·       Advanced delinquency during the forbearance period;
·       Wrongly reported accounts as delinquent;
·       Failed to correct reporting errors and promptly notify consumer reporting agencies (CRAs) of such errors; and
·       Failed to update written policies and procedures regarding the CARES Act changes to the FCRA;
Required Actions
The consent order requires Carrington and its staff to take the following actions:
·       Conduct an annual assessment regarding the sufficiency of customer service representative staffing;
·       Provide training to employees regarding pandemic related forbearance issues;
·       Establish and implement policies and procedures to ensure future communication regarding forbearance is accurate and compliant with the law;
·       Notify consumer's that were wrongly informed that they did not qualify for forbearance and notify them of potential eligibility for loss mitigation;
·       Conduct an audit to search for affected consumers who have not received refunds of late fees and refund such late fees;
·       Correct inaccuracies reported to any CRAs.
·       Conduct an annual review of its FCRA/Regulation V policies and procedures;
·       Within 45 days of the effective date, submit a compliance plan that addresses the above requirements;
·       Pay a civil money penalty of $5,250,000; and
·       Submit compliance reports to the CFPB, as requested, and permit CFPB representatives to interview Carrington employees.
Credit unions may want to review this press release from the CFPB that provides a discussion of the consent order.
For credit unions who dealt with CARES Act forbearance requests, it may be beneficial to review the consent order to help determine whether there are any issues that the credit union may need to look into. Credit unions may also want to note that the CFPB is looking at other pandemic related issues. For example, in the most recent supervisory highlights, the CFPB discusses unfairness risks regarding setoff/garnishment of pandemic relief benefits.
--------------------
Join your peers and understand credit union compliance from A to Z when you attend NAFCU's Regulatory Compliance School. Plus, you can earn your NCCO. Right now, save $200.00 with code SCHOOLSAVINGS. View the agenda. 
About the Author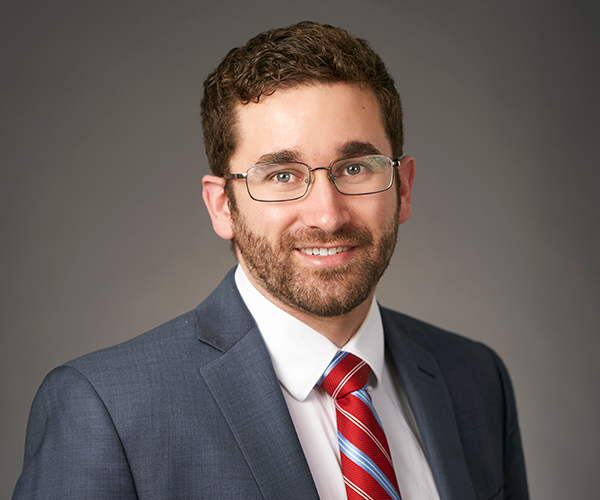 Keith Schostag joined NAFCU as regulatory compliance counsel in February 2021. In this role, Keith assists credit unions with a variety of compliance issues.
Read full bio