Changing Your Credit Union's Name
Written by Brandy Bruyere, Vice President of Regulatory Compliance, NAFCU
Sometimes a federal credit union (FCU) considers a name change. One common reason for this might be that over time, changes in the FCU's field of membership could mean the original name no longer reflects the credit union's membership. From a branding and marketing perspective, the name may inaccurately signal to the public that the FCU is not "for them." As an example, a FCU that used to be a community charter may have converted to that of a multiple common bond at some point and expanded its service area. Having a name tied to a particular geographic place may make it difficult to attract new members in other locations.
Our members sometimes ask whether NCUA has issued guidance on FCU name changes. According to the agency, there are two general paths a FCU can consider here. One is to adopt a "trade name," where the legal name of the credit union does not change, but the credit union utilizes another name in its advertising. Specifically, section 740.1 of NCUA's regulations states:
Ҥ740.2   Accuracy of advertising.
No insured credit union may use any advertising (which includes print, electronic, or broadcast media, displays and signs, stationery, and other promotional material) or make any representation which is inaccurate or deceptive in any particular, or which in any way misrepresents its services, contracts, or financial condition, or which violates the requirements of §707.8 of this subchapter, if applicable. This provision does not prohibit an insured credit union from using a trade name or a name other than its official charter name in advertising or signage, so long as it uses its official charter name in communications with NCUA and for share certificates or certificates of deposit, signature cards, loan agreements, account statements, checks, drafts and other legal documents." (Emphasis added.)
In other words, a credit union (CU) can use a trade name in its advertisements, but not in certain legal documents or in communications with NCUA (e.g. the CU's Call Report). This is re-emphasized in a legal opinion letter.
What about limitations on the trade name itself? There is not much specific guidance on this, but another NCUA legal opinion letter indicates an FCU can adopt a trade name that does not specify that it is federally chartered:
"…We stated "an FCU may use a trade name in advertising, such as signs, as long as the advertising complies with [NCUA's advertising rules]. Briefly summarized, this means that the advertising must not be inaccurate or deceptive or misrepresent a credit union's services."… We did not state in that letter and do not believe that a federal credit union must include the words "federal credit union" in a trade name. We do want to highlight two points…(1) federal credit unions must use their official name in communications with the NCUA and other government agencies and in any documents that purport to bind the FCU to legal responsibilities or obligations and (2) it is the responsibility of any federally-insured credit union that uses a trade name to ensure that its use will not violate the rights that another party may have in the name." (Emphasis added.)
For example, a credit union with the name ABC FCU on its charter could perhaps use a trade name "ABC Credit Union."
Some FCUs want to go beyond adopting a trade name and change its charter name, or legal name. Section VI of NCUA's Chartering and Field of Membership Manual addresses name selection and name changes. The manual specifies that an FCU considering a name change must:
Have "Federal Credit Union" as the last three words in its name, and

Make sure the proposed name change does not infringe on the name of any corporation in its trade area, including researching whether another entity's trademarks are infringed upon.
Whether a particular name is an infringement on another CU's naming rights is very fact-specific. When one credit union merges into another, the continuing credit union inherits that CU's assets, which could include any claim to naming rights or trademarks, depending on the situation. Meanwhile, some name changes have been challenged on infringement-type grounds indicating the issue can be complicated at times. As an example, here is a case of a credit union who challenged the name change application of another credit union in its trade area. Overall, naming rights can involve rather complex intellectual property law and could require consulting with counsel with expertise in this area.
If an FCU is interested in pursuing a charter name change, NCUA indicates the FCU should contact its Regional Director when considering a name change as the regions approve or deny such changes:
"Charter
[…]
From time to time, a federal credit union may find it necessary to make changes to its name or field of membership, this action requires an application requesting an amendment to the charter. Applications for amendments should be made to the regional director via the US Mail or the Internet. For additional information pertaining to charter amendment procedures, please contact the appropriate regional offices or refer to NCUA's Chartering and Field of Membership Manual (NCUA 8007)." (Emphasis added.)
Finally, NCUA did issue a Letter to Credit Unions in 1999 on using more than one name to clarify how federally-insured CUs can operate under two names, such as after a merger or as part of a marketing strategy.
About the Author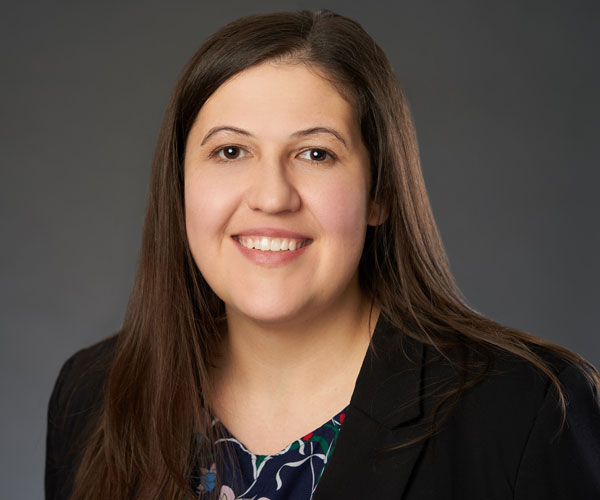 Brandy Bruyere, NCCO was named vice president of regulatory compliance in February 2017. In her role, Bruyere oversees NAFCU's regulatory compliance team who help credit unions with a variety of compliance issues. She also writes articles for NAFCU publications, such as the NAFCU Compliance Blog.
Read full bio