Elder Fraud and "Sweetheart Scams"
Happy Monday, compliance peeps!  We've made it to another week, and the first day of summer is here!  I hope that you have some plans to enjoy it in the coming weeks and months.  I've got a beach trip to Lake Michigan in my sights!
Today, though, I'm talking about scams.  Specifically, scams that target seniors.  I will discuss  a recent headline that created some waves early this month, as well as some additional information to be aware of for Elder Abuse Awareness month.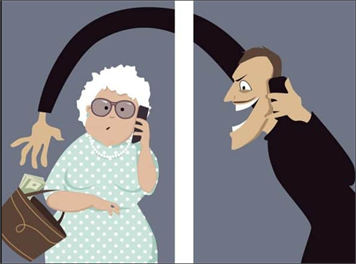 On June 1, 2021, the US Attorney's Office for the Southern District of West Virginia sent out a press release regarding nine individuals who were charged for their roles in a fraud scam involving 200 victims.  Many of the victims were elderly, and the alleged illegal schemes defrauded those victims of at least $2.5 million.  The nine defendants are charged with various fraud-related crimes occurring over a range of years from 2016 through 2020, including mail fraud, wire fraud, money laundering, and receipt of stolen property.  All nine defendants have been apprehended across various states: West Virginia, the District of Columbia, Ohio, Georgia, Maryland, and Nebraska. 
The indictments describe romance/sweetheart scams as online schemes that target individuals looking for romantic partners, friendship, and other close personal and business relationships on dating websites and other social media platforms.  The defendants created fictitious profiles which allowed them to cultivate relationships with the victims.  At the early stages of the scams, defendants requested relatively small gifts, such as gift cards and cell phones.  As the relationships continued, they requested increasingly larger gifts and sums of money. 
Unfortunately, this is nothing new, as similar stories have come out in previous years (for example, here is a similar 2019 press release, and a 2020 article from AARP detailing the 10 scams -including sweetheart scams- that cost older Americans the most money). 
The Department of Justice's Office for Victims of Crime (OVC) includes an Elder Fraud & Abuse Program.  It defines elder abuse as any knowing, intentional, or negligent act that causes harm or creates a serious risk of harm to an older person by a family member, caregiver, or other person in a trust relationship.  The OVC's Program includes various initiatives to address elder fraud and abuse, and to provide services for the victims.  The National Elder Fraud Hotline (1-833-FRAUD-11 / 1-833-372-8311) is a free resource created by the OVC for people to report fraud against anyone age 60 or older.  The dedicated webpage reports that "fraud and romance scams aimed at older adults resulted in losses of more than $184 million in 2018."  Other initiatives include:
·          Victims of Crime Act Formula Grants,
·         Field-Generated Innovations in Addressing Elder Financial Exploitation,
·         Enhanced Multidisciplinary Teams (E-MDTs) for Older Victims of Abuse and Financial Exploitation,
·         Field Generated Tribal and Non-Tribal Program to Improve Services for Victims of Crime Program,
·         Enhancing Services for Older Victims of Abuse and Financial Exploitation,
·         Training for Law Enforcement to Improve Identification of and Response to Elder Fraud Victims,
·         And even more – check out the website for a full breakdown.
The CFPB also has resources for combating elder fraud and abuse.  This blog post discusses the bureau's advisory on reporting suspected elder financial exploitation to local, state, and federal authorities in addition to filing suspicious activity reports (SARs).  The advisory also contains best practices to aid financial institutions in preventing and responding to elder financial abuse.  Another CFPB resource is its Elder Fraud Prevention and Response Networks development guide to further help stakeholders unite in the fight against elder financial exploitation.
FinCEN also released an advisory in 2011 to assist the financial industry in reporting instances of financial exploitation of the elderly.  The advisory contains examples of red flags based on activity identified by various state and federal agencies, and provides a common narrative term that will assist law enforcement in better identifying suspected cases of financial exploitation of the elderly reported in SARs.  FinCEN requests that the SAR form include the term "elder financial exploitation" in the narrative portion of all relevant SARs filed.  It is important to note that the potential victim of elder financial exploitation should not be reported as the subject of the SAR; rather, all available information on the victim should be included in the narrative portion of the SAR.
So what does all this mean for credit unions?  We have received some questions regarding where the line is, for Regulation E purposes.  Such as, if your credit union thinks a member is involved in a romance scheme but they honestly believe they have a significant other overseas, is that "fraudulent inducement"?  Last week's blog on the CFPB's new Regulation E FAQs may be helpful when considering this situation.  In response to these types of scams, we have seen some of our members implement terms into their Limitation of Services policies, mostly tailored to limiting the use of certain types of transfers once the member has sent or used their money and then come to the realization that they were scammed.  However, it can sometimes feel like walking a fine line on a slippery slope, so credit unions may want to tread carefully, and be sure to implement and document sound policies, procedures, and decisions when looking into these situations.
About the Author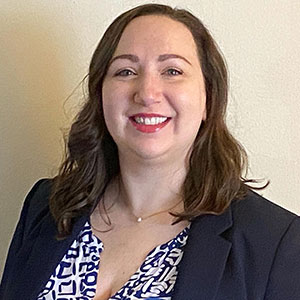 Rebecca Tetreau joined NAFCU as regulatory compliance counsel in February 2021 and was promoted to senior regulatory compliance counsel in August 2022. In this role, Rebecca helps credit unions with a variety of federal regulatory compliance issues.
Read full bio