Error Resolution Notices
Regulation E, which implements the Electronic Fund Transfer Act (EFTA), specifies procedures that credit unions must follow for investigating and resolving errors alleged by members for electronic fund transfers (EFTs), such as an unauthorized ATM withdrawal. This blog covers the regulation's error resolution notice provisions for annual and periodic notices.
But First, What Is an Error Under Regulation E?
Under section 1005.11(a), the term "error" includes:
An unauthorized EFT;

An incorrect EFT to or from a member's account;

An omission of an EFT from a member's periodic statement;

A computational or bookkeeping error by the credit union for an EFT;

A member's receipt of an incorrect amount of money from an electronic terminal;

An EFT that was not identified in accordance with sections 1005.9

or

1005.10(a); and
A member's request for documentation required by sections 1005.9 or 1005.10(a), or for additional information or clarification concerning an EFT, including a request a member makes to determine whether one of the aforementioned errors actually exists.
The term error does not include routine inquiries about a member's account balance, requests for information for tax or other recordkeeping purposes, or requests for duplicate copies of documentation. See, 12 CFR § 1005.11(a)(2).
Annual and Periodic Notice Requirements
Section 1005.8(b) of Regulation E sets forth the requirement to mail or deliver to members, at least once each calendar year, an error resolution notice for accounts to or from which they can make EFTs. The regulation allows credit unions to alternatively include an abbreviated notice "on or with each periodic statement required by section 1005.9(b)" (periodic notice). 
Section 1005.9(b) requires credit unions to send periodic statements for each month in which an EFT is made to or from an account, and to send a periodic statement at least quarterly if no transfer occurred. However, neither the rule nor the commentary provides a specific timing requirement for when the statement must be sent after the close of the month. We covered in more detail the timing requirements for periodic statements in this compliance blog. 
Content of the Notice
The regulation requires credit unions to use language "substantially similar" to the language provided in Model Form A-3. For annual error resolution notices, credit unions are required to use language similar to part (a) of the model form. For periodic notices, credit unions are required to use language similar to part (b) of the model form. Both parts require credit unions to include the following information, regardless of the type of notice being provided:
Telephone number and address for contacting the credit union to report errors on periodic statements or receipts, or to request more information about a transfer on periodic statements or receipts;

A statement informing members they have 60 days to contact the credit union after the credit union sends the first statement on which any error or problem appeared; and

Instructions on what information the member should include when contacting the credit union: name and account number, a description of the error or transfer the member is unsure about and the reasons why it is an error or more information is needed, and the dollar amount. 
The regulation permits credit unions to provide an annual notice in the same envelope as a periodic statement. See, 12 CFR 1005.4(b).
Change Between Annual and Periodic Notice 
The regulation also addresses changes in the frequency of the notice. The commentary to section 1005.8(b) clarifies that if a credit union "switches from an annual to a periodic notice, or vice versa, the first notice under the new method must be sent no later than 12 months after the last notice sent under the old method." For example, if a credit union sent its annual error resolution notice on April 1, 2019, and later on it switches to a periodic notice, the first notice under the periodic method must be sent to later than March 31, 2020. 
Error Resolution Procedures: Refresher
Members can provide either written or oral notice. If a member provides oral notice, the credit union may require the member to provide written confirmation of the error within 10 business days after oral notice.
Section 1005.11 sets forth the procedures credit unions are required to follow after receiving notice from a member of an error for an EFT. Regardless of the frequency of the notice provided by the credit union (periodic or annual), a credit union is required to complete its investigation of an error within 10 business days of receiving a notice of error, but it may extend this period to 45 calendar days if certain conditions are met. In certain circumstances, the 10-day period can be extended to 20 days, and the 45-day period can be extended to 90 days. 
After completing its investigation, a credit union is required to correct an error within one business day after determining that an error has occurred, and report the results of its investigation to the member (either orally or in writing, unless the credit union concludes that no error or a different error occurred, in which case the results must be in writing) within three business days after completing its investigation. 
It is important to note, credit unions are required to follow the error resolution procedures even if the institution receives notice of an error after a member has closed the account.
This Consumer Compliance Outlook article from the Philadelphia Federal Reserve covers in great detail the error resolution procedures and consumer liability limits for unauthorized electronic fund transfers.
About the Author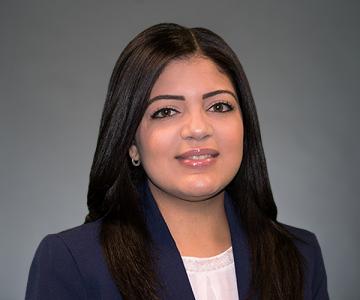 Alma joined NAFCU in February 2019.  As part of the Regulatory Compliance Team, she provides daily compliance assistance to member credit unions on a variety of topics. 
Read full bio