Executive Order on Vaccine Mandates
On Thursday, September 9, 2021 the Biden administration issued a plan and some Executive Orders relative to the pandemic, including an Order requiring COVID-19 vaccines for certain workers such as "federal contractors." This Executive Order addresses the approach for federal contractors, and the plan itself directs the Occupancy Safety and Health Administration (OSHA) to initiate rulemaking for certain private employers. The timeline for federal employees and contractors to be fully vaccinated is only 75 days and given the waiting periods between shot one and shot two for some of the vaccine options, that is a rather short window. Since credit unions have been deemed "federal contractors" for some purposes such as under the Department of Labor's (DOL) affirmative action plan rules, some CUs have been asking if this will apply to their operations.
Unfortunately, the full picture will not become clear until regulators start taking steps to implement the plan and Executive Order. However, here is some information that may help credit unions trying to assess how they may be impacted.
Executive Order and Federal Contractors
The Executive Order has a section on applicability of the mandate for federal contractors. The language focuses on those entities that contract with the federal government as opposed to being a federally insured entity.
Different statutes take different approaches as to which entities are a "federal contractor." For example, in the context of the Vietnam Era Veterans' Readjustment Assistance Act of 1974 (VEVRAA), which in part requires certain federal contractors to implement affirmative action plans, the Office of Federal Contractor Compliance Programs (OFCCP) has deemed federally-insured financial institutions, like many credit unions, to be federal contractors for the purposes of this rule.
In contrast, the recent Executive Order points to the Service Contract Act, which addresses labor standards and is implemented by the Wage and Hour Division at DOL. Section 5(a) of the Executive Order focuses on various contracting activities with the federal government. Specifically, the Order states it applies to new contracts, new contract like instruments, new solicitations, or extensions of such agreements meaning those entered into, issued, or extended on or after October 15, 2021. The kinds of contracts include:
A procurement contract for services, construction or a leasehold in real property;
A contract covered by the Service Contract Act; and
A contract entered into with the Federal government "in connection with Federal property or lands and related to offering services for Federal employees, their dependents, or the general public."
This last bullet may have implications for some credit unions such as those whose select employee groups that are federal agencies or those with agreements to provide services on military bases. There are some exceptions such as for contracts under a "simplified acquisition threshold" set forth in regulation (under $250,000 for many kinds of agreements). Some of the provisions in the Order are similar to recent actions requiring a higher minimum wage for federal contractors. This piece from the law firm Jackson Lewis walks through the provisions that may indicate what kinds of agreements could mean a CU would be a federal contractor.
Coming OSHA Regulations
Even if a CU is not a "federal contractor" under upcoming DOL rules, the administration plan states that OSHA is working on regulations that would apply to entities with 100 or more employees. The plan indicates OSHA would use its Emergency Temporary Standard process to implement this requirement. Until OSHA publishes more details, it is unclear what the specific compliance requirements would be for private employers. However, the administration indicated such employers would need to mandate vaccines for staff or require employees to produce a negative COVID test weekly, as well as provide paid time off to employees to get vaccinated. This blog post from the law firm Morgan Lewis has some additional information and insights.
Looking Ahead
It seems highly likely that these provisions will face legal challenges from various groups or individuals. Litigation can take time, and plaintiffs often seek out court jurisdictions that are friendlier to their cause. This could lead to the requirements being "stayed" by a court meaning the provisions would not go into effect until litigation is finished.
NAFCU will continue to be engaged with the DOL and OSHA as this issue continues to develop. We will be monitoring closely and keep members updated on these rulemaking processes as they continue.
About the Author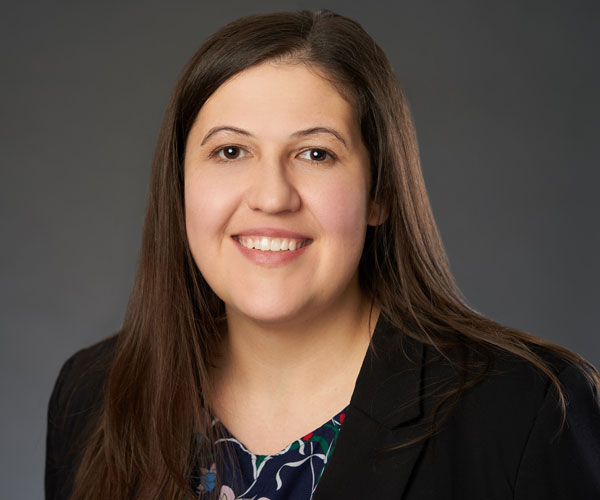 Brandy Bruyere, NCCO was named vice president of regulatory compliance in February 2017. In her role, Bruyere oversees NAFCU's regulatory compliance team who help credit unions with a variety of compliance issues.
Read full bio