Fall 2021 CFPB Supervisory Highlights Part I: Regulation E/P2P, Credit Cards, and Fair Lending
On December 8, 2021, the Consumer Financial Protection Bureau (CFPB) issued its fall 2021 Supervisory Highlights, which covers the first half of the year. The bureau described its report as showing "wide-ranging violations of law" in a variety of areas. Here is a summary of some of the key items from the report specific to Regulation E, credit cards and fair lending.
Regulation E
The Supervisory Highlights flags Regulation E violations regarding error resolution for misdirected payments, specifically involving person-to-person (P2P) digital payments and "token errors." In some cases, consumers sent payments by giving the current phone number or email address for the person they were trying to send funds. But "due to inaccurate or outdated information in the digital payment network directory," the funds did not go to the intended recipient – or, a token error. According to the CFPB, these are incorrect electronic fund transfers (EFTs) that should have been treated as errors under Regulation E.
In response to these kinds of token errors, some financial institutions then did not conduct "reasonable" error investigations when consumers provided notice. Specifically, the investigations did not look at whether funds went to the intended recipient or involved a token error. Rather, the financial institutions focused on whether the transaction was "processed…in accordance with the sender's payment instructions." In some of these scenarios, it seems the financial institution did follow the sender's instructions, but for other reason the intended recipient did not receive funds. According to the CFPB, these financial institutions had information in their records or reasonably could have obtained information that could have been used to consider whether an error occurred and conclude that there was a Regulation E error.
The facts here are not particularly specific, but the institutions in these cases are adjusting their procedures and conducting lookbacks and paying restitution where appropriate. This would indicate there were some situations where the CFPB found the financial institution incorrectly concluded the consumer was not entitled to relief under the rule.
Credit Card Accounts
The CFPB reported on two topics regarding credit card accounts. First, there were some violations of Regulation Z's billing error resolution requirements. This rule is found in section 1026.13 and a useful summary can be found in this article from a past issue of NAFCU's Compliance Monitor (member only). Violations included failing to resolve a dispute within two billing cycles, not properly reimbursing a late fee after finding a "missed" payment simply had not been properly credited and failing to conduct reasonable investigations after receiving notices of error.
Second, there were marketing-related Unfair, Deceptive, or Abusive Acts or Practices (UDAAP) violations, with some institutions using deceptive ads promoting credit card bonus offers. An act or practice is deceptive if it "misleads or is likely to mislead" consumers, the consumer's interpretation of the ad is reasonable given the circumstances, and the misleading act is "material" such as relating to pricing. Examiners found instances of credit card issuers promoting bonuses if a consumer opened a new account and met certain spending requirements, but then not actually providing such bonuses. Similarly, there were ads that were unclear that a consumer could only be eligible for such promotions if they applied for the credit card online.
Fair Lending
The Supervisory Highlights point to two kinds of fair lending violations – pricing discrimination and religious discrimination. First, some lenders will consider granting pricing exceptions when a prospective borrower has a competitive offer from another financial institution. Apparently, mortgage loan originators (MLOs) did not always follow internal procedures for considering these kinds of exceptions, or there were not always clear policies and procedures regarding such exceptions. Mortgage lenders also did not always exercise adequate oversight of MLOs and pricing adjustments. As a result, some lenders had significant pricing disparities between African American and women applicants as compared to similarly-situated non-Hispanic white men. However, there was not evidence that would explain these statistical disparities. Rather, non-Hispanic white men applicants were at times offered pricing exceptions for competitive offers "with no evidence of customer initiation." Overall, this is a good reminder that under the Interagency Fair Lending Examination Procedures, discretion is discussed as a potential indicator of potential disparate treatment in pricing.
The CFPB also found some lenders discriminating on the basis of religion in small business lending, "improperly inquiring" about applicants' religion and considering this in the credit decision. Religious institutions seeking financing were also asked explicit questions about religion in a form used as part of the application process. Note, the Bureau has issued a proposal regarding small business data collection, as required under the Dodd-Frank Act, that would require lenders to collect a broad array of data regarding these kinds of loans. The proposed framework has similarities to the Home Mortgage Disclosure Act and Regulation C, and comments are due to the CFPB by January 6, 2022. NAFCU members who are engaged in small business lending are encouraged to provide us with feedback.
 Also of note, recent webinars and presentations given by NCUA indicate that the agency has concerns about discrimination relating to age and/or marital status. Fair lending is going to remain a focus during exams in 2022.
There is more in the Supervisory Highlights to dig in on, like mortgage servicing, prepaid products, remittances and debt collection. These reports show areas that CFPB examiners are finding practices that are non-compliant. Even for those credit unions that are not supervised by the CFPB, these reports are still useful, as the issues identified sometimes seem to trickle down to other regulators' examination efforts. Supervisory and enforcement activity can also inform the CFPB's priorities for rulemaking and other policy initiatives.
About the Author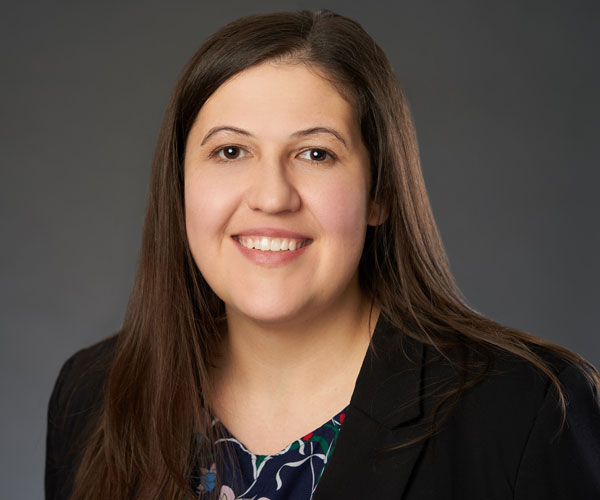 Brandy Bruyere, NCCO was named vice president of regulatory compliance in February 2017. In her role, Bruyere oversees NAFCU's regulatory compliance team who help credit unions with a variety of compliance issues.
Read full bio