FCU Bylaws 2019 Update: Friday FAQs
We have blogged a few times recently on NCUA's 2019 bylaw amendments and covered the issue at our recent Regulatory Compliance Seminar in Savannah, Georgia. As NAFCU members that are federal credit unions (FCUs) review these changes, we have received some frequently asked questions on both the old and new bylaws. Here's a round-up of these FAQs to end your week, separated by category.
Adopting the 2019 Bylaws
Q: Are these changes final?   When do we have to update the bylaws?
A: The 2019 bylaws are effective 60 days after publication in the Federal Register. Based on the recent publication date, the effective date of the bylaws is January 2, 2020. FCUs are not required to adopt these bylaws, only newly chartered FCUs will be required to adopt this version of the bylaws. This is explained in further detail in the preamble.
Q: Would an FCU lose a previously approved bylaw amendment by accepting the standard bylaws or can an FCU accept portions of 2019 that do not affect our existing amendments?
A: The 2019 bylaws do not squarely address this question. However, keep in mind that FCUs are not required to adopt the bylaws, and can choose to adopt the bylaws in part rather than in full. If an FCU wanted to keep previously approved "nonstandard" bylaw amendments, or other amendments that deviated from the 2007 model bylaws, it may want to consider how it could adopt portions of the bylaws instead of ratifying the entire document.
Expulsion and Limitation of Services
Q: Did NCUA address threatening members and how FCUs can provide a safe environment for employees in these difficult situations by expelling them?
A: NCUA is taking a strict reading of expulsion under the Federal Credit Union Act, which requires a special meeting and membership vote to expel someone, other than for nonparticipation. NCUA declined to view egregious conduct as nonparticipation. From the agency's perspective, a limitation of services policy can allow FCUs to prohibit members who are being disruptive or abusing staff from accessing branches or otherwise having contact with staff:
"…Accordingly, an FCU may take immediate action to address situations in which a member is violent, belligerent, disruptive, or poses a threat to the credit union, or other members, or its employees even if the FCU Act prohibits the FCU from immediately expelling the member."
In the preamble, NCUA also noted that the bylaws would not prohibit an FCU from taking other immediate actions such as:
"…contacting local law enforcement, seeking a restraining order, or pursuing other lawful means, to protect the credit union, credit union members, and staff. Nothing in the FCU Act or the FCU bylaws prevents an FCU from using whatever lawful means it deems necessary to address circumstances in which a member poses a risk of harm to the FCU, its members, or its staff."
Q: Can a member account be closed if a dormant account fee has taken their regular share balance to zero?
A: The 2019 bylaws do not clearly address this, but much like the 2007 version of the bylaws, there is language about membership terminating if the account falls below par value for a particular period of time. This is still a "fill in the blank" option in the bylaws:
Section 3. Time periods for payment and maintenance of membership share. The credit union will terminate from membership a member who:
·         Fails to complete payment of one share within _____ of admission to membership, or
·         Fails to complete payment of one share within ____ from the increase in the par value of shares, or
·         Reduces the share balance below the par value of one share and does not increase the balance to at least the par value of one share within ____ of the reduction.
(emphasis added)
While guidance from many prior NCUA legal opinion letters are incorporated into the 2019 bylaws, there is an opinion letter about whether par value can be taken in offset situations or for fees. This legal opinion letter indicates that an FCU can charge dormant account fees which "could drop an account balance below the required par value." This opinion letter from 1994 has a similar discussion.
Q: As part of limitation of services for when a member causes a loss to the FCU, could an FCU have a de minimis amount for when this would apply instead of applying the policy to all losses?
A: The 2019 bylaws allow FCUs to tailor a limitation of services policy. A member can cease to be a "member in good standing" and subject to limitation of services for a variety of actions such as being disruptive or abusive, or causing a loss to the FCU. If an FCU wanted to add specific language regarding a de minimis amount of loss before limiting services, it seems this could be permissible in the limitation of services policy itself. The NCUA did indicate though that in order to have services limited due to delinquency, that delinquency must be "significant" as opposed to a single missed payment.
Board Meetings and Annual Meetings
Q: Does a video call count as attending in-person for monthly board meetings?
A: If the FCU adopts the 2019 bylaws, the board may meet by audio or video teleconference. However, , the board must conduct at least one meeting in person where "a quorum of the board is present at the in-person meeting." Any remaining board members can participate through a teleconference option without failing to meet the requirement to have an in-person meeting. It is worth noting that the 2007 bylaws do not prohibit board members from participating in meetings by teleconference, but do contain general language about having at least one meeting a year in person.
Q: Under the 2019 bylaws, do volunteers and staff count towards the quorum at the annual meeting?
A: The 2019 bylaws do not prevent FCU staff or volunteers from counting towards the quorum for an annual meeting. Similarly, the 2007 version of the bylaws are silent on the issue and do not prohibit counting staff and volunteers towards the quorum.
Q: We noticed that the 2019 bylaws would require the FCU to publicize the nomination process on our website. Would this apply even if we do not change our bylaws?
A: This is only for the 2019 bylaws, an FCU that does not adopt these bylaws would continue to follow its own current bylaws for determining its obligations with regard to elections and nominations.
Joint Accounts
Q: If two people are joint owners on an account, can they also be co-borrowers on the same loan from the FCU?
A: The FCU Act only allows FCUs to lend to members. This means all borrowers on a loan must be members in their own right – nonmembers cannot be a recipient of loan proceeds. The 2019 bylaws add some clarifications regarding joint accounts, but do not change the requirement that both account owners must have their own par value on deposit in order to be a member of the FCU. It is permissible for nonmembers to be cosigners or guarantors on loans. More details can be found in this NCUA legal opinion letter from 2000.
Lemmy and Nolan. Lemmy turned 8 this summer but still has a lot of energy for such a big dog. He went on a moderate, kid friendly hike with us on our trip to Maine this summer. Unlike this guy, no rescue crew was needed. Meanwhile Nolan is somehow 5 already, time sure flies! We took him to his first baseball game recently where my hometown team (Cleveland) played our local Nationals. Cleveland lost, giving up 9 runs in the second inning so we left with a Nationals fan.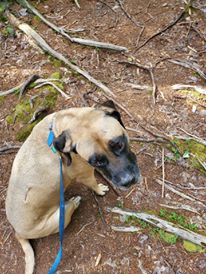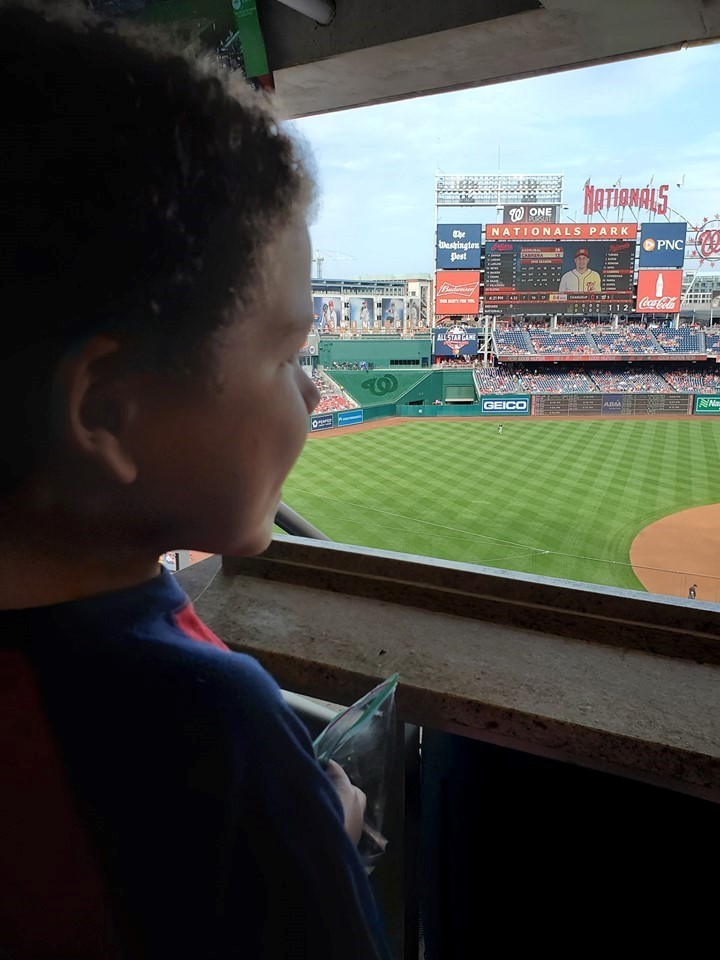 About the Author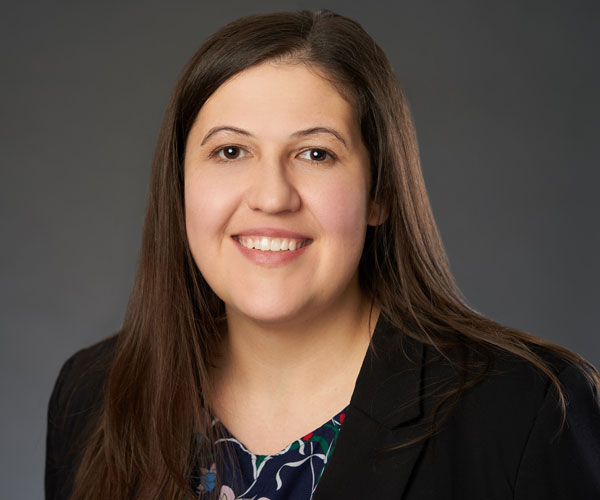 Brandy Bruyere, NCCO was named vice president of regulatory compliance in February 2017. In her role, Bruyere oversees NAFCU's regulatory compliance team who help credit unions with a variety of compliance issues. She also writes articles for NAFCU publications, such as the NAFCU Compliance Blog.
Read full bio